Cabinet Office seeks to reassure over outsourcers amid Carillion crisis
Interserve created a flutter after reports that it had been placed under special monitoring. It doesn't yet look like a Carillion, but it has had problems and the sector will face intense scrutiny until its members prove that their infamous peer really does represent a one off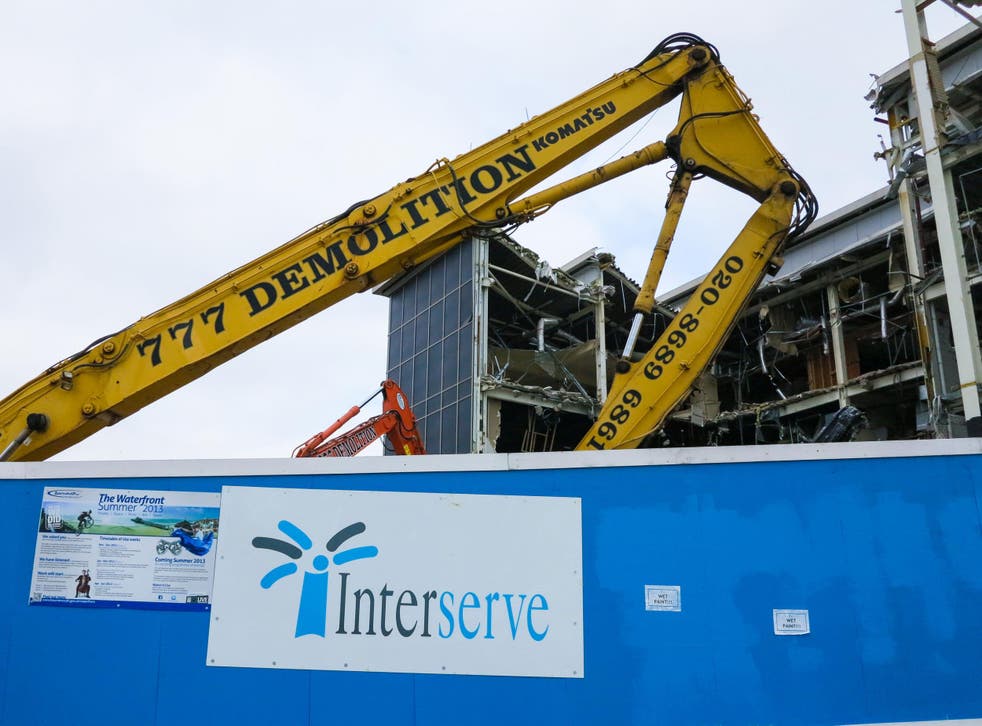 Is Carillon the Northern Rock of the British outsourcing industry, with its collapse heralding a much wider crisis as the bank's did?
No no no, says the Cabinet Office, which has launched an attempt to reassure the market in response to reports concerning another of the Government's corporate partners.
That partner goes by the name of Interserve. Most of the people that call upon its services will probably never have heard of it, but the Reading based group is a mini-multinational that employs 80,000 people.
Like most such businesses it builds things, runs things, manages things, and operates lots of private finance initiative contracts in health, education, defence and so on. It works across more than 20 different sectors all told.
Problems were created for both it, and the Govenrment, through a report in the FT that said that it had been placed under special monitoring by ministers desperately afraid of a Carillon mark 2. The story quickly created a tizzy on the stock market, and elsewhere too. Quite a few hearts were in mouths. As a result a statement was hurried out by the Cabinet Office.
"We monitor the financial health of all of our strategic suppliers, including Interserve," it said. "We are in regular discussions with all these companies regarding their financial position. We do not believe that any of our strategic suppliers are in a comparable position to Carillion."
Note that that isn't a direct denial of the FT's story and I'd be shocked if some of those discussions it refers to hadn't taken place in the last few days.
"We expect our 2018 operating profit to be ahead of current market expectations and we continue to have constructive discussions with lenders over longer-term funding," the company was at pains to stress in a statement of its own.
So so far Interserve doesn't look to be in quite the same boat as its now infamous former peer, but it's hard to feel confident about any of these companies because it was only a few months ago that Carillon was hailing an "encouraging start to the year".
The entire sector will be under intense scrutiny for at least the next few months as a result of the crisis created by the latter's demise, with any downbeat note in any statements issued by any of its members sure to be seized upon.
There will be a big fuss and the stock market's short sellers will jump in, just as they have already jumped on Interserve's shares, and those of Capita too. It is an altogether larger and better known outsourcer which is also having a tough time and just lost a big contract with Prudential, the life insurer.
Lenders are inevitably going to take a more jaundiced view of them than they once did when they need to borrow money. The same is probably true of customers, notwithstanding the fact that Interserve announced a deal with Spanish airports operator AENA just yesterday.
The Government urgently needs to review its relationships with all these businesses, and to reduce its reliance upon them. That is the lesson of Carillon.
Business news: In pictures

Show all 13
But in doing so it also needs to avoid inflicting too much damage upon them for fear of triggering a repeat of the debacle.
Unwinding these relationships will be a very difficult process, one that is fraught with risk.
But the greater risk is still that presented by the status quo. This latest incident underlines that.
Join our new commenting forum
Join thought-provoking conversations, follow other Independent readers and see their replies