Costa's move into posher coffee: Should supporters of independent shops be worried?
The market for artisan coffee is growing and Whitbread's ubiquitous chain is seeking to capitalise on that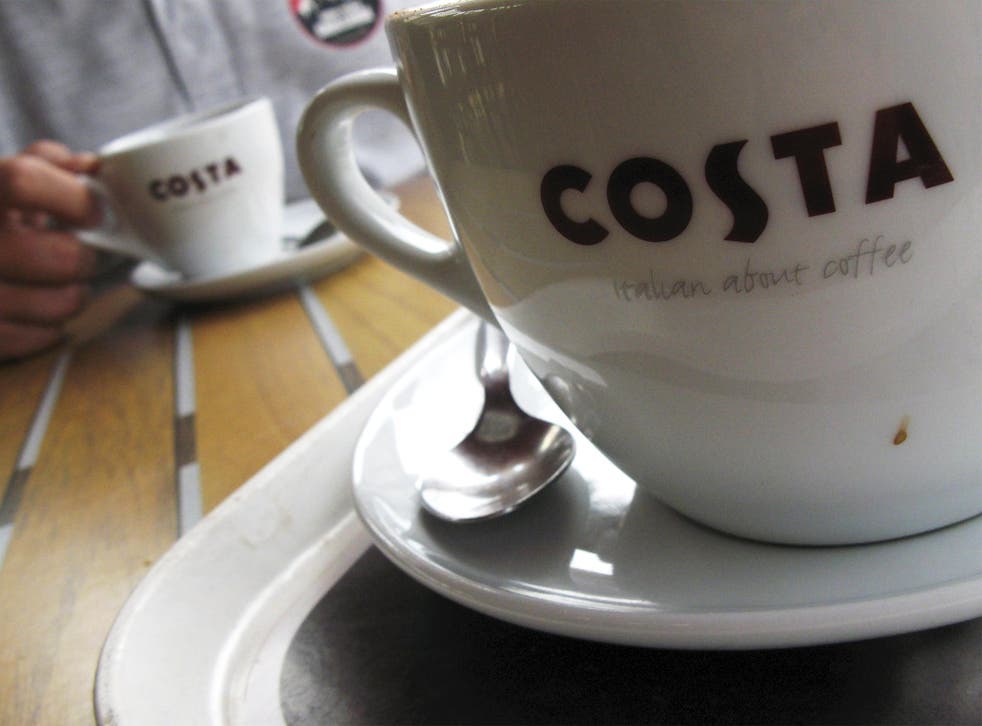 Britain might still be the land of instant coffee, but a growing number of its residents are spreading their wings and looking to pour something a little more interesting into their cups.
This trend could be said to have been assisted by the likes of Costa and Starbucks introducing the joys of espresso and its derivatives to a mass market.
Having got the coffee bug, a sizeable market of people has moved beyond them into the realms of artisan coffee.
Costa would like to capitalise on the trend, and its interest in doing so was one of the more interesting items in an otherwise rather dull results announcement from its parent, Whitbread, that went down like a wet weekend with the stock market.
It won't surprise anyone to learn that Covent Garden was selected as the venue for Costa's first finer coffee concept outlet, which was opened in June, with a second in Wandsworth following earlier this month.
It will be interesting to see how the experiment goes from here. The rise of the coffee chains has not been an unalloyed blessing. It has made life difficult for independent outlets, and contributed to the homogeneity of what remains of the British high street.
Those specialising in posher coffee have, however, been less affected by dint of their serving a market that Costa hasn't tried to tap into. Until now.
Business news: In pictures

Show all 13
Its decision to park its tanks on the lawns of purveyors of artisan coffees could leave a bitter taste in the mouths of those who like to support independent business and who value and enjoy their varied and eclectic offerings.
But it isn't all doom and gloom. The artisan coffee market is expanding, which is what has got Costa interested in the first place. Its new outlets could encourage more growth, to the benefit of all participants.
Moreover, the real enthusiasts that are being created by the wild array of flavours sought out by purveyors of artisan coffee probably wouldn't want to be seen dead in a Costa. When you're discussing the delights of your latest find, grown in the foothills of the Andes, or wherever, you're unlikely to want to admit to your fellow coffee-holics that you first sampled it in a Costa. Even if it was a posh Costa.
Join our new commenting forum
Join thought-provoking conversations, follow other Independent readers and see their replies