David Blanchflower: Deep cuts, downside risks, questionable forecasts – haven't we been here before?
Economic View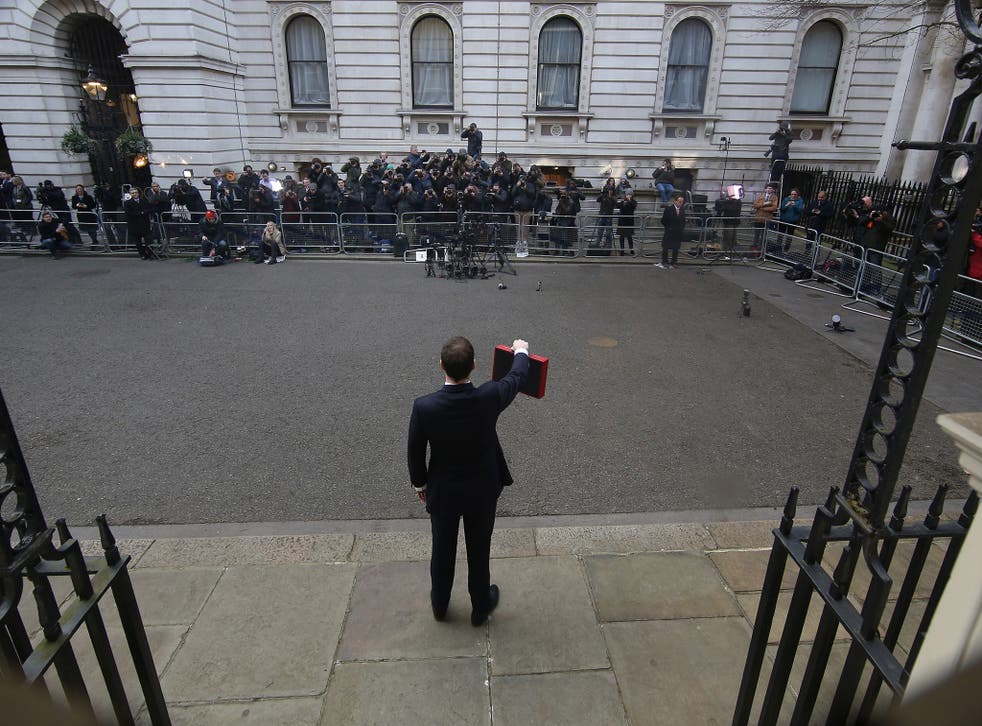 No ifs or buts: last week's mean-spirited heartless roller-coaster Budget was designed to smash the state and make the poor poorer.
Politics drove the economics. But let's be clear, fat has already been trimmed: now we are talking about limbs being amputated. Slasher Osborne is back. His latest venture into the economic absurd involves cuts on a much bigger scale than anything the UK has ever seen.
The Chancellor's claims on deficit reduction and growth are based entirely on an Office for Budget Responsibility forecast that assumes productivity and wages both rise steadily through the next parliament and austerity – multiplied by two – has no impact on growth. I don't buy it. The British people will remember that Osborne and the OBR made similar claims in 2010 that the economy and wages would grow steadily to 2015. Sadly it didn't turn out like that, and the nicely growing economy they inherited flatlined for the next three years; growth only came when austerity was halted and he created a house price bubble. Hopefully the voters will ensure Slasher will soon be an ex-Chancellor and none of this ugliness will ever happen. Never forget he is responsible for the worst recovery in three hundred years.
The Tories were unhappy that the OBR dubbed this the "roller-coaster" Budget because Osborne's plans leave "a roller-coaster profile for implied public services spending through the next parliament, a much sharper squeeze on real spending in 2016-17 and 2017-18 than anything seen over the past five years, followed by the biggest increase in real spending for a decade in 2019-20." These were not the headlines the Tories had hoped for fifty days before the general election.
Paul Johnson of the Institute for Fiscal Studies also confirmed the cuts were "twice the size of any year's cuts over this parliament". We have not been all in this together, as the Chancellor claimed, "as the poorest have seen the biggest proportionate losses". The poor would also be hurt disproportionately under this new double down austerity.
Presumably under instructions from Lynton Crosby no details were provided of where all this additional slash and burn would fall. A rise in VAT seems inevitable. So say nothing. The Treasury minister David Gauke even went as far as to say the Tories wouldn't be outlining where such cuts would come from until after the election. These proposals imply massive cuts to police, defence, education, local government, social care and in all likelihood the NHS, all of which would be wildly unpopular. This lets Labour speculate away on all sorts of public services the Tories will remove.
Growth, according to the OBR, is supposed to average around 2.4 per cent from now to 2019, despite all the hacking of public spending. What if, as seems likely, growth is much slower and wages don't rise and productivity growth remains low? Deficit reduction once again would stall. Recall that in the June 2010 Budget the OBR forecast that wages and salaries would be rising steadily every year and be growing by around 5 per cent in 2015. Without foundation, the OBR continues to assume that productivity growth will pick up slowly to more normal rates, despite it being the "most important and uncertain judgement in our forecast". A weaker productivity scenario continues to look more likely. If that happens, then Osborne's austerity plans are toast.
Based on their hope that productivity growth picks up, the OBR raised its forecast for earnings growth compared with December by 0.3 per cent to 2.3 per cent, rising to 3.1 per cent in 2016; 3.7 per cent in 2017; 4.0 per cent in 2018; and 4.4 per cent in 2019. No way, no how. The IFS's Paul Johnson again: "Mr Osborne is relying on forecasts of income through to the end of 2015. All of the real increase since 2010 is in the forecast. It occurs in the last year, in 2015. There is no actual increase in the data so far."
Before this fantasyland forecast official data showed wages had actually fallen on the month. Even before the OBR's forecast was released it was out of date. The national statistic on wages, Average Weekly Earnings (AWE), fell sharply on the month from £489 a week in December 2014 to £483 in January 2015. As shown in the chart, this implies a rise on the year of 1.1 per cent, down from 2.4 per cent a month earlier. There is zero evidence here of any wage pick-up. If anything, wage growth is falling. The Bank of England's own agents also confirmed that wage growth remains "steady" and isn't picking up. The Bank's forecast of wage growth of 3.5 per cent in 2015 and 4 per cent in 2016 and 2017 and the OBR's look absurdly optimistic.
Since May 2010 AWE is up from £449 or 8.9 per cent. Even with the most recent drop in inflation due to the falling oil price the CPI was up by 11.1 per cent over this period, so real earnings are still down 2.2 per cent. For the first time ever workers, in real terms, are earning less at the end of a parliament than at the start.
In an insightful speech the day after the Budget, the Bank of England's chief economist, Andy Haldane, examined the claim that wages are about to explode upwards, as claimed frequently by his boss, Mark Carney, and dissented. He argued rightly that wage growth "has consistently and significantly undershot its expected path". He argues that "risks to inflation are skewed to the downside". This means that the likelihood is that the MPC's next move is more likely to be a rate cut than a rate rise.
Deep cuts, downside risks, and an official OBR forecast once again in question. Haven't we been here before? I know Ed Balls would do a much better job.
Join our new commenting forum
Join thought-provoking conversations, follow other Independent readers and see their replies