Debenhams hits the buffers after a miserable Christmas
Chain faces a question in today's tough climate: What is it for? Boss Sergio Bucher needs to find an answer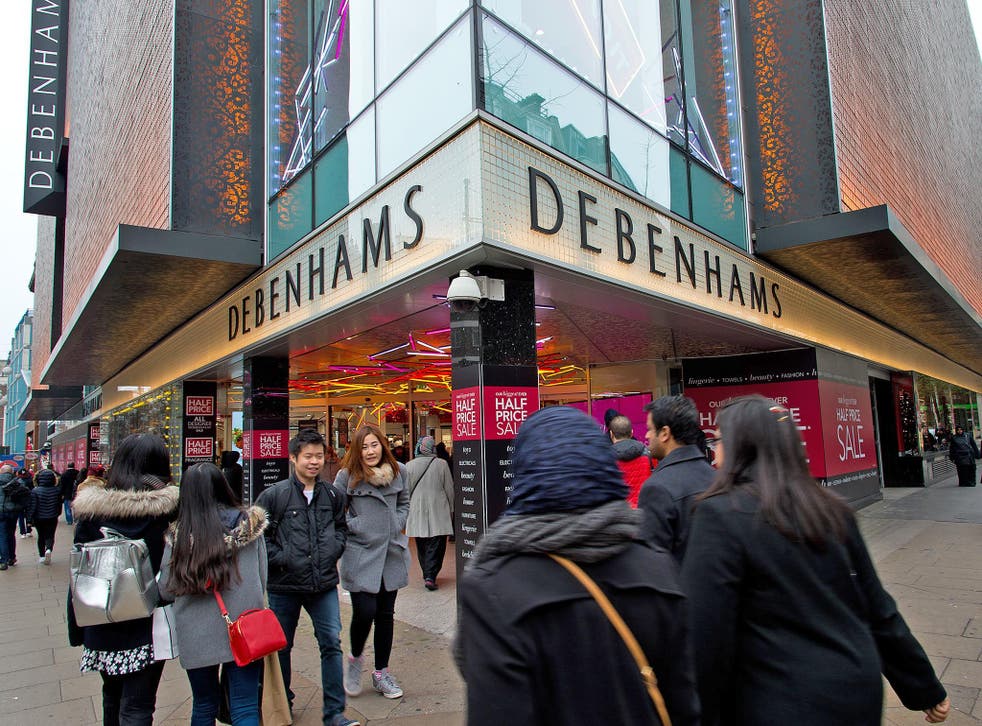 We're back to the high street again, with a stark illustration of how volatile the current reporting season is going to be. Just a day after Next surprised on the upside, Debenhams has done the opposite. And how.
'Volatile' is one word it used to describe current trading. And 'challenging'. They are the sort of words companies often use when what they really mean is 'godawful'.
While Next's improvement was relatively modest, and came against a backdrop of the City's lowly expectations, Debs undershoot was much more serious, serious enough to force it to bring forward its update by a week.
Sales held up in the run up to Christmas thanks to aggressive discounting, but the start to its traditional sale has been rotten. As for the profits on those sales, against forecasts of just above £80m, the company said that they are now likely to come in at between £55m and £65m.
It's the second profits warning Sergio Bucher, lured from Amazon where he was head of European fashion, has been forced to issue since he launched what was boldly described as "Debenhams Redesigned" in April. The plan was to make Debs stores easier to navigate and more of a destination, with restaurants and such like, at the same time as improving the chain's poor digital performance.
If you set aside the PR fluff, his ideas weren't bad, and the company offered a few crumbs of comfort for those who bought into them with its trading statement. Beauty and food ticked up, while Debs reportedly held serve in a shrinking clothing market.
The performance of new format stores was described as "promising", with much made of the rapid growth in sales through smart phones, a key target for Mr Bucher.
But that all represents thin gruel when set against the overall picture.
We are not yet talking in terms of a Woolworths or a BHS.
While Debenhams is one of those companies that always seems to be struggling it's not at that stage. It's still making money. Further improvements are planned, cost savings have been identified, the bricks and mortar estate is being kept "under review", although long leases limit management's room for manoeuvre beyond the store closures that have already been announced.
Business news: In pictures

Show all 13
But at the end of the day Debenhams still faces a disturbing question: In today's climate what is it for?
Rival John Lewis has found answers: We're about service. We're a partnership. Middle class shoppers like us because we do things the right way. We've got cachet. And so on.
Debenhams isn't there yet and for now its investors can only look on with envy.
Join our new commenting forum
Join thought-provoking conversations, follow other Independent readers and see their replies