Ashley dangles £61m in front of Debenhams but he's trying lenders' patience
The proposal is condition on him being made CEO among other things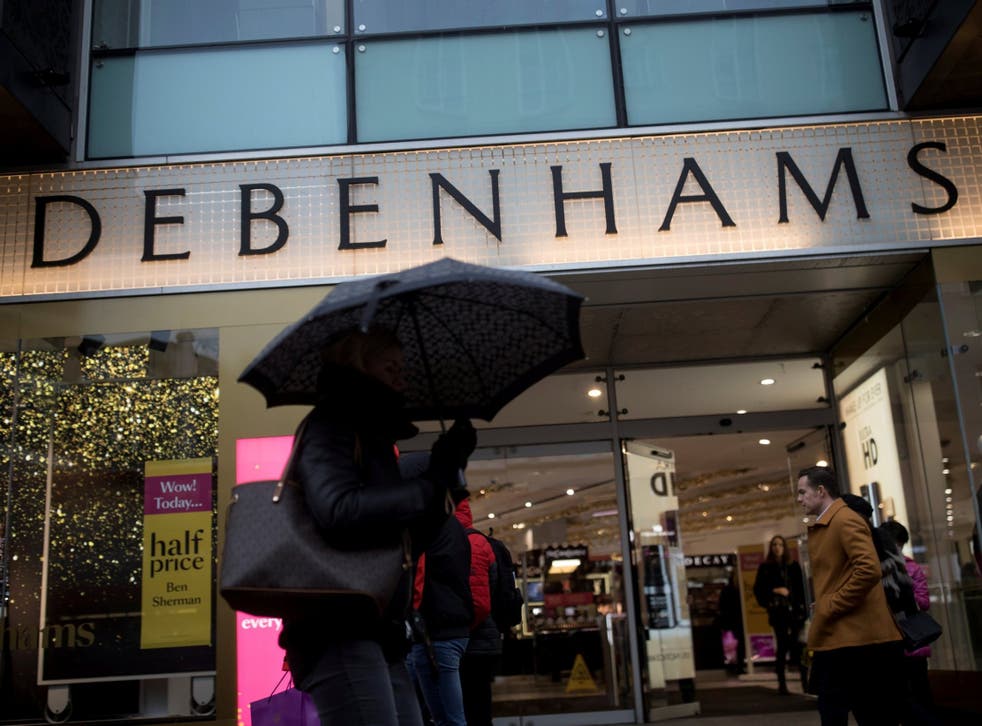 Mike Ashley's back in the news, dangling a £61.4m takeover proposal in front of a Debenhams board he wants to sack.
Trouble is, as his announcement makes clear, there are various conditions that will need to be satisfied for the money to be put down, including the appointment of Ashley as chief executive and the scrapping of the refinancing plans the Debs board is currently trying to firm up.
Of course, it's not going to happen. The Debenhams board will consider the proposal, because that's what they have to do, but it won't get very far and the company's response rather makes that clear.
There is, nonetheless, method in Ashley's apparent madness. He appears to be banking on both a beleaguered board and the retailer's lenders becoming so worn out by his shenanigans that they throw in the towel.
Stranger things have happened in the City. This is, remember, a high pressure situation in which a business with more than 20,000 employees, hundreds of thousands of customers, and a small army of suppliers is literally teetering on the brink.
The problem Ashley faces is that the institutions that have lent it more than half a billion pounds, and face taking a substantial hair cut on it whatever the outcome, appear to hold the whip hand. And their caving into him would set a very bad precedent.
Looming in the background is a "pre pack" administration, in which the company's assets would be transferred to a new business immediately upon the administrator (already lined up) taking control. At this stage you might very well ask why the lenders haven't pushed the button, given the current limbo isn't helping an operation facing declining sales and in dire need of stability.
First off, there would inevitably be complications with lawyers, specifically Mr Ashley's. An administration, even a brief one, would also temporarily add to the uncertainty facing the business.
It would have an impact on customers and suppliers, and especially staff with whom one can only feel the greatest of sympathy. They're stuck in the middle of a very bad situation.
The lenders would, I imagine, therefore rather proceed by consensus, which would involve offering a token to shareholders (including Ashley) through a refinancing plan that would hand them control of a business they really don't want.
The Debs board will therefore be given every opportunity to finalise that plan and get all stakeholders on board with it.
But there may eventually have to come a time when the lenders have to say "enough already".
Ashley wants the business so he can put it together with House of Fraser for his "Harrods of the High Street" concept. Given that he's already sunk a lot of money in to buy Sports Direct's near 30 per cent stake, he doesn't want to pay much more than the price of a packet of corporate Cheerios for the rest.
Business news: In pictures

Show all 13
My money was on him winning in the end, but now I'm not so sure. There are echoes here of what happened with contractor Interserve. It also had difficulties with a couple of big shareholders, in the form of American hedge funds, while it was trying to fix its vast debt burden.
Initially they were going to get 2.5 per cent of the company through a refinancing plan, but the funds objected. An offer of 5 per cent was then put to them, but while smaller shareholders favoured the plan, the funds did not. It thus failed and the lenders pushed the button.
Something similar looks increasingly likely at Debs, but a lot of sparks will fly in the interim.
Join our new commenting forum
Join thought-provoking conversations, follow other Independent readers and see their replies