EU referendum: Coup for 'In' campaign as GSK boss backs David Cameron's deal
Sir Andrew Witty says UK business is better 'in and improving it' than outside the EU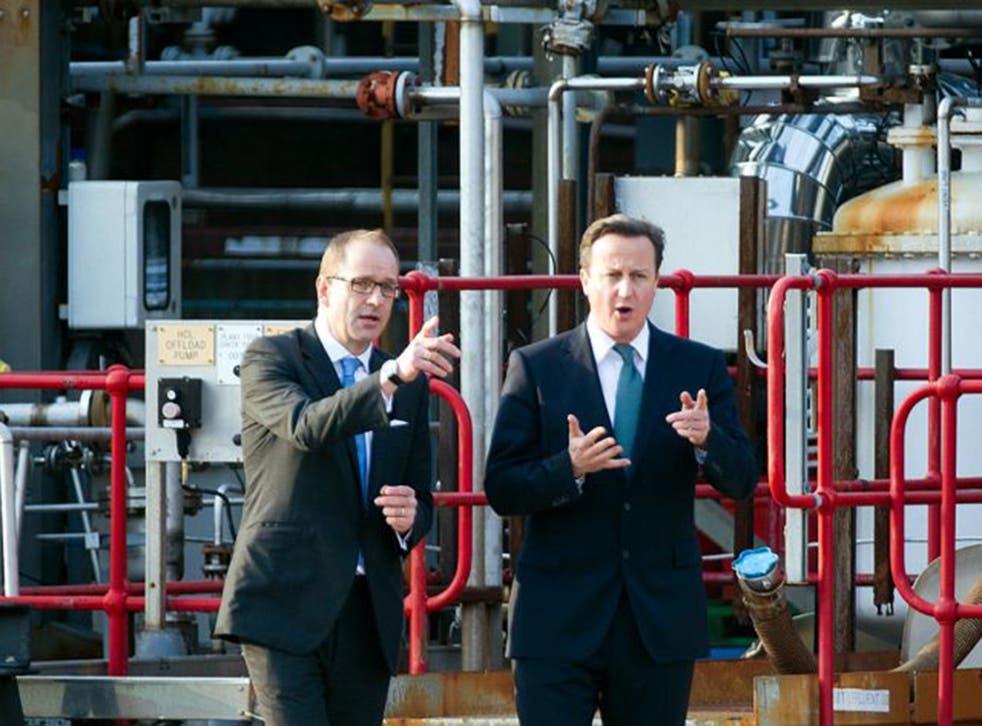 GlaxoSmithKline's chief executive, Sir Andrew Witty, has broken cover to back Britain's membership of the European Union, marking a major coup for pro-EU campaigners keen to rally the City's support ahead of the referendum.
Sir Andrew, a close ally of the Prime Minister and a former member of the Government's business advisory board, backed the idea of renegotiating terms with the EU but said it should remain a member.
"It's better to be in and improving it than to be on the outside and trying to plot a new course," he said, adding that he liked the regulatory certainty and predictability the EU provided.
His intervention comes just a day after David Cameron revealed a draft proposal for a settlement with the EU ahead of the in/out referendum expected in June.
Sir Andrew is the latest business figure to voice support for keeping the UK in Europe as fears grow about the impact of an exit.
Business news: In pictures

Show all 13
Britain Stronger in Europe, the pro-EU pressure group chaired by the former Marks & Spencer chairman Sir Stuart Rose, recently won financial backing from Wall Street giants including Goldman Sachs and JP Morgan, while high-profile business leaders such as BAE Systems' chairman Sir Roger Carr, WPP's chief executive Sir Martin Sorrell and EasyJet boss Carolyn McCall have also expressed support for Britain staying in.
Sir Andrew made his comments as GSK revealed strong sales of drugs last year, despite reporting a pre-tax loss of more than £400m.
The company said full-year sales rose 6 per cent to £24bn while committing to paying an 80p dividend for the next two years.
Sir Andrew has come under fire from investors including the influential fund manager Neil Woodford for failing to develop the business in line with their expectations.
Mr Woodford has described GSK as being like four large companies artificially bolted together and urged it to spin off companies or divisions. It has, for example, a skin treatment unit called Stiefel, a big HIV drugs joint venture called ViiV, a consumer business which makes products such as Ovaltine and Sensodyne toothpaste, plus its backbook of old drugs.
Sir Andrew hit back at those suggestions and accused investors of asking the wrong question.
"We've created a win-win for shareholders, having a winning portfolio within the business and creating an option where you have a consumer business big enough to fly on its own.
"If I had to make that call today I'd stick with it. But that call isn't one to make today because we've still got a few years to go. It would be odd to make a substantial change today when we're on track. Why would you rock the boat?"
Join our new commenting forum
Join thought-provoking conversations, follow other Independent readers and see their replies