GKN: Business Secretary Greg Clark intervenes as Melrose's bad bid manages to unify Leavers, Remainers, left and right
A growing weight of wildly diverse opinion has lined up against the proposed takeover of the UK engineer  
James Moore
Chief Business Commentator
Tuesday 27 March 2018 11:16 Comments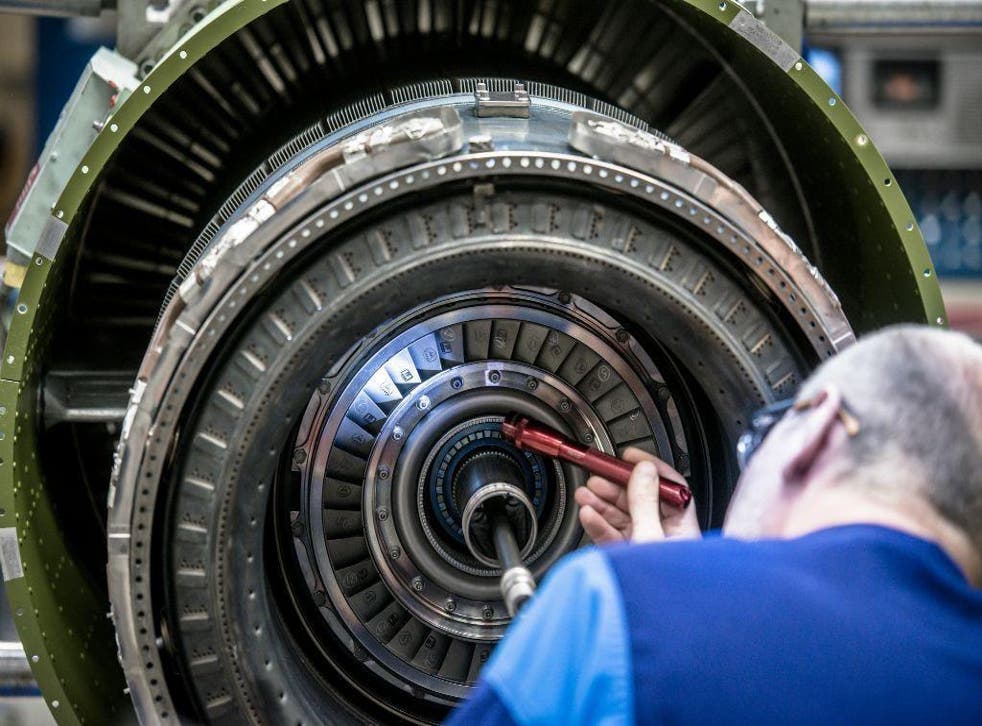 Financial engineer Melrose's bid for real engineer GKN - perhaps best known as the one time maker of the Spitfire - has managed to do something remarkable: It has brought Remainers, Leavers, The Independent, The Guardian, the Daily Mail, unions, customers, MPs from all parties, local councillors, and more besides, together in their opposition to it.
That's quite an achievement in a bitterly divided country in which they would be united by almost nothing else.
Sadly, a rare place where you'll find a good word to be said about the machinations of Melrose is in London's financial centre, which controls the outcome and where the betting, judging by the movements in GKN's share price, is on the bad guys winning.
Melrose this morning did wake up to the fact that it has a problem with the world outside the air conditioned offices of investment banks and institutional investors, which are familiar and safe territory for its bosses, who have been spending lots of time there making their case.
That is because, with the credibility of his Government's much vaunted industrial strategy all but shot, Britain's Business Secretary Greg Clark decided to drop his cloak of invisibility and poke it in the ribs.
Cue a series of "undertakings". They have legal force because the rules had to be changed following an earlier bad bid. That was the one tabled by Kraft Foods for Cadbury's which saw a rather important undertaking jettisoned a matter of weeks after the predator won the day.
Melrose has promised to keep the business headquartered in the UK with a majority of UK resident directors. There's a commitment to R&D spending of at least 2.2 per cent of turnover and a promise not to sell up for five years.
These allow Mr Clark to say, "look what a lot I got you!" A closer inspection, however, reveals them to be worth less than he and Melrose would have you believe.
If Melrose didn't spend on R&D, for example, there wouldn't be much of a business left for it to sell after those five years, and its ultimate aim is to sell. The company typically offloads the businesses it buys after between three and five years. This just pushes the all but inevitable disposal out to the end of that time period.
As for the promise to hire UK resident directors? Please. The company will appoint, and pay fees, to people who will do what they're told. The location of their living quarters scarcely matters.
Barring a last minute realisation in the City that this bid will not serve its long term interests with its alienation of large swathes of public opinion, Melrose is likely to win.
The best, and perhaps the only way now of salvaging something from this deeply regrettable situation is to prevent a repeat.
The case for the application of a public interest test to future deals that are of value to no one other than grey money men has never been stronger. Such a move on the part of an unpopular Government would carry the support of a wildly diverse group of normally opposing parties.
Business news: In pictures

Show all 13
It would be also be applied to any proposed Melrose sale of GKN further down the line.
Unless, that is, the City springs a surprise and shakes off the narrow short termism that facilitated this affair in the first place.
Don't hold your breath.
Register for free to continue reading
Registration is a free and easy way to support our truly independent journalism
By registering, you will also enjoy limited access to Premium articles, exclusive newsletters, commenting, and virtual events with our leading journalists
Already have an account? sign in
Register for free to continue reading
Registration is a free and easy way to support our truly independent journalism
By registering, you will also enjoy limited access to Premium articles, exclusive newsletters, commenting, and virtual events with our leading journalists
Already have an account? sign in
Join our new commenting forum
Join thought-provoking conversations, follow other Independent readers and see their replies