Lloyd's of London faces double trouble from sexism in City scandal and losses
The venerable institution says it has plans to address both, but do they go far enough and are the right people in charge?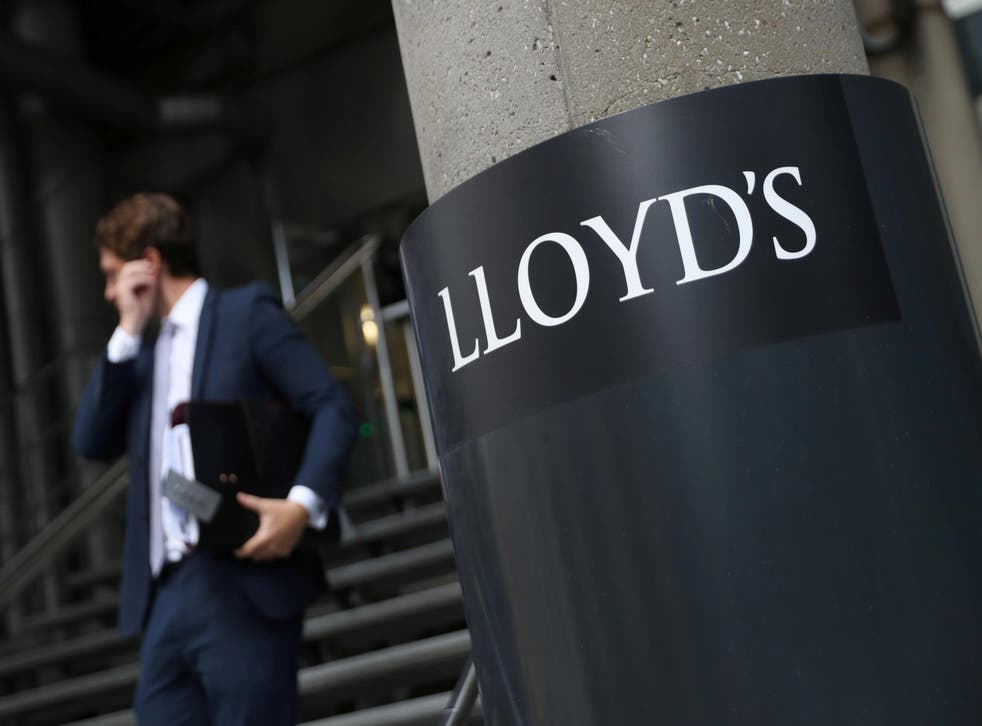 Double trouble for Lloyd's of London. The insurance market has just announced the second consecutive billion-pound-plus loss while still reeling from a sexism scandal that probably didn't surprise anyone who's worked in or around this industry as much as it should have.
First the scandal – which involved female employees reporting being leered at and letched over together with repeated incidences of harassment. It was addressed by the announcement of an "action plan to create a safe and inclusive working environment". Sanctions, up to and including lifetime bans for miscreants, are now, we are told, on the table.
Good talk, but let's see how many of them are actually issued. Those sitting at the City of London's top table regularly talk a good game, and they spend a lot of money on PR people to add a little extra shine to what they do. Or don't do.
It remains to be seen whether the announced measures, which also include setting up a confidential "access point" for reporting bad behaviour, will actually help to address something that is deeply ingrained within the culture of the market, particularly on the ground, where the bosses rarely venture.
If you were shortlisting for the right person to lead a campaign to improve the market's diversity issues, which also include a near 20 per cent gender pay gap, chair Bruce Carnegie-Brown wouldn't exactly be close to the top of names you'd consider given his CV.
But he's clearly in possession of a first-class honours degree in corporate verbal diarrhoea. "Against a backdrop of global macroeconomic instability, performance in the insurance sector..." is how he chose to kick off his results statement. You can see how he got the job.
The backdrop of bleurrgh that he highlighted meant that Lloyd's lost £4.50 on every £100 of premium taken in before taking into account the returns from investing the money. Only three lines of business – energy , motor and life – produced a positive underwriting result.
About the best that can be said of the numbers is that they weren't as bad as last year's.
Japanese typhoons, hurricanes and the awful wildfires that ripped through California all contributed to the deficit in another bad year for catastrophes, some of which had their genesis in the actions of mankind.
Insurers, like those operating at Lloyd's, are increasingly fretful about climate change, and its capacity to cause disasters, and they are right to be.
Lloyd's CEO John Neal said he saw "green shoots" in the numbers, including a fall in the "attritional loss ratio" of 1.3 per cent and, crucially, a 3.2 per cent increase in renewal prices charged to the market's customers.
Business news: In pictures

Show all 13
But it has now faced two straight years of greater-than-average catastrophe claims, and climate change is sure to push that average up.
In future £19.7bn of claims (gross) may look like a new and nasty normal, and no I'm not exaggerating. Just last week Munich Re, the world's biggest reinsurance outfit, warned that climate change could make insurance too expensive for most people.
Set against it, is that 3.2 per cent increase combined with Mr Neal's "performance plan" going to be enough to fix the market's financial underperformance? Again, it remains to be seen.
Join our new commenting forum
Join thought-provoking conversations, follow other Independent readers and see their replies