Majestic Wine stripped of its name and capital by Naked boss Gormley
CEO plans to rebrand group as Naked Wines and close stores to focus on the fast growing online business in what is becoming a familiar tale on the British high street 
Monday 25 March 2019 13:37 Comments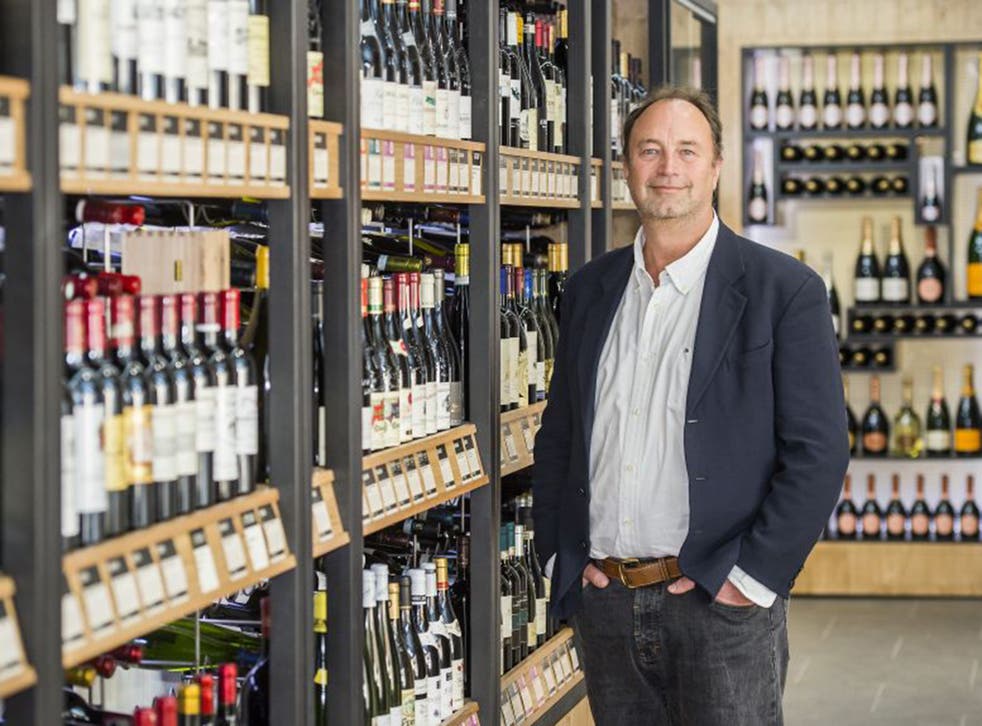 Rowan Gormley did everything he could to make Majestic Wine a high street success when he was installed in the CEO's office.
When the retailer bought Gormley's Naked Wines, an online business that encourages "angel" subscribers to team up and back small and independent producers in return for discounts, back in 2015 it was buying its boss as much the business. It was hoped that he could turn around its faltering fortunes. And it was a good move.
The oenophile former banker, who also set up Sir Richard Branson's Virgin Wines after launching Virgin Money, did all the right things. He ditched the silly six bottle minimum purchase. He made efforts to empower and enthuse the put upon staff, a vital component in a business like Majestic that can't hope to compete with the supermarkets in terms of price points. He had a go with new store formats.
But even a man with a good red running through his veins couldn't defy the chill economic reality facing bricks and mortar stores.
That helps to explain this morning's announcement that the chain will be rebranded as "Naked Wines", accompanied by a warning that some stores will face either sale or closure, and the dividend will be "reviewed" as the company gears up to invest more in the online business. One analyst called it "a drastic and unexpected" strategic shake up and the shares reacted like a drinker confronted by a corked bottled of claret.
But the direction of travel should have been clear to anyone who paid attention to the group's post Christmas trading statement. It was very downbeat as regards retail (the Majestic Wine Warehouses), which grew only slowly and saw margins squeezed, upbeat about what was happening at the rapidly growing and internationalising Naked.
"Consumer behaviour is changing and we're seeing a revolution in retail. We think there will be winners and losers, and we believe we have what it takes to be one of the winners," said Gormley.
Being a winner, it is clear, involves doing things differently. In future, the business will have a smaller number of stores that it will use as a means of "building a relationship" with consumers and drawing them into the Naked Wines ecosystem.
They will thus serve as an adjunct to the main business rather than being one of its two main parts.
It's possible that some may criticise Gormley for prioritising Naked over Majestic. Naked has always been his first love. He founded the business after all.
Business news: In pictures

Show all 13
But that would be unfair. He's been trying to make the wine warehouses work for several years now, but they remain stuck in the slow lane and are struggling to make money in a competitive market and against an economic backdrop that looks bleaker by the day.
His move may have surprised some today, but it was probably always coming given that he currently has two businesses competing for capital, only one of which is growing at any sort of speed.
What should concern those worrying about the state of the British high street is if an enthusiastic CEO like Gormley can't make bricks and mortar stores sing after making the right moves, can anyone?

Register for free to continue reading
Registration is a free and easy way to support our truly independent journalism
By registering, you will also enjoy limited access to Premium articles, exclusive newsletters, commenting, and virtual events with our leading journalists
Already have an account? sign in
Join our new commenting forum
Join thought-provoking conversations, follow other Independent readers and see their replies