The real reason why UK employers hire EU workers
Some sectors simply lack appeal to British workers – working in an abattoir, gutting fish or making hotel beds are not usually described as 'dream jobs'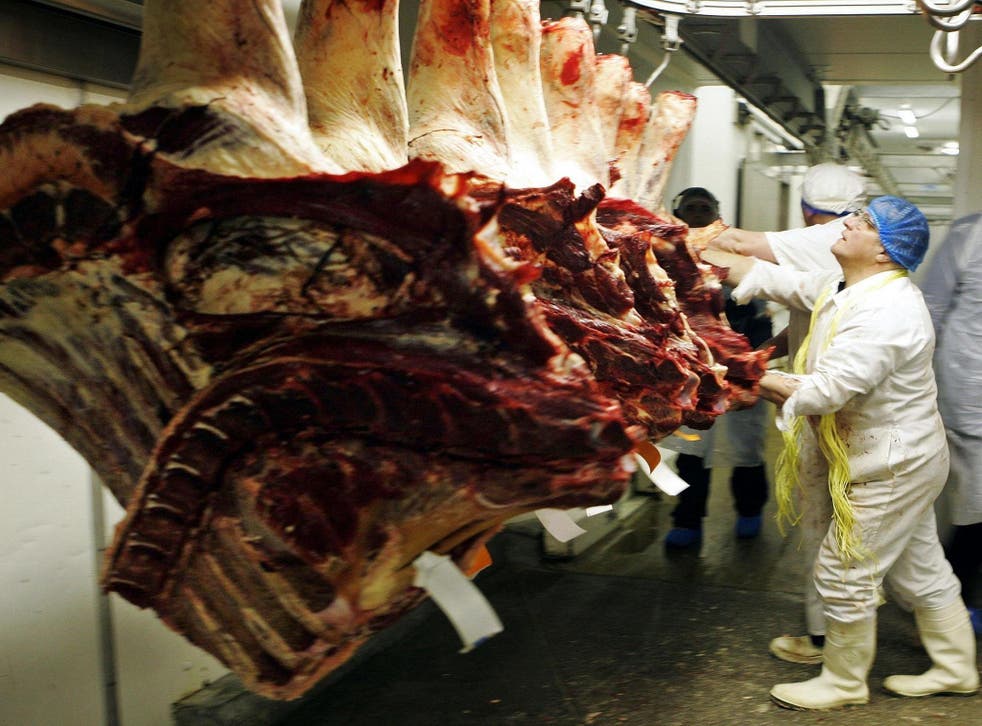 While the end of free movement is presented by politicians as "taking control", for employers it means quite the reverse – it means a loss of control, it means new barriers to recruitment and, for some, the risk of irreparable damage.
In our research at the National Institute for Economic and Social Research (NIESR) before and after the referendum vote we've detected a gradual change in outlook among employers.
While initially in denial that the Brexit journey would end in barriers to free movement they have come to accept that this is likely.
Our most recent research, published today, in partnership with the Chartered Institute for Personnel and Development (CIPD) finds that, while the continuing climate of uncertainty is stalling decisions and putting a brake on business plans, employers want a say in developing workable alternatives to free movement.
Our research discussed in some detail what these might look like and what might be workable for employers in the UK's key sectors. There are around 2.2 million EU citizens in workplaces the length and breadth of the UK.
But some sectors have become particularly reliant on EU migrants: they are more than one in four of those employed in the food and drink and hospitality sectors.
Numerically the social care sector employs around 58,000 EU workers and the construction sector 200,000, concentrated in London.
These sectors face the greatest challenge with the end of free movement, both because of sheer numbers employed but because our current system excludes low-skilled migration.
When the system was drawn up between 2008 and 2010 it included an unskilled category, "tier three", which was never enacted because the supply of labour from the EU made it unnecessary.
It is perhaps no surprise that low-skilled employers are fearful of migration restrictions given their reliance on migrants to fill vacancies. Employers don't prefer migrants, though they do value their higher levels of education and work-readiness, often described as "work ethic", and they especially value their flexibility in sectors with fluctuating demand.
The most common reason is difficulty recruiting British workers – cited by 35 per cent of employers in low-skilled sectors – while only one in 14 say they hire EU nationals because they have lower expectations of pay and conditions than British workers.
The fact is that some sectors simply lack appeal to British workers. Let's face it, working in an abattoir, gutting fish or making hotel beds are not usually described as "dream jobs" and many employers believe that pay rises would make little, if any, difference.
Employers say they want to recruit more British workers and anticipate having to in post-Brexit Britain.
Some had already experienced a fall in applicants and increase in leavers. This is accounted for by the recorded fall in net migration, especially from the A8 group of EU countries – which joined the EU in 2004 – principally Poland where, at 5,000, it hasn't been as low since it joined.
A fall in the value of sterling, negative political messaging and a more hostile climate towards migrants are seen as key factors in this "Brexodus".
Anticipating further falls and potential shortages, exacerbated by rock-bottom unemployment rates, some employers are considering increasing pay but see this as unlikely to attract British workers in sufficient numbers.
Some are thinking about automation but foresee limits to this, especially in people-fronted businesses like hospitality and social care at a time of economic uncertainty. They are looking at career pathways but smaller employers with few senior posts face challenges and innovative solutions are needed.
So while Brexit provides an opportunity for employers to review their offer and to upgrade skills where they can, they want continued access to EU migrants and to cut off the supply would be both unrealistic and damaging. Free movement will need to be replaced with a system which cuts down on numbers, shows "control and can be enforced.
Sector-based immigration schemes, while having some appeal – especially in agriculture – are seen as potentially unfair when it is at occupation, rather than sector level, that shortages are experienced.
Limiting visas to migrants with a definite job offer also has its attractions to employers geared up to online recruitment. But others say it would incentivise agencies to shift their recruitment pool to Eastern Europe, an expensive but sometimes necessary option for employers – if one which has gone down badly with politicians, the press and the public.
Remember Labour MP Chris Bryant's retraction of allegations that Tesco and Next deliberately drafted in cheap foreign staff in 2013? Even if you don't, employers certainly do.
The formation of a new government is unlikely to mean a major change in the direction of immigration policy.
But the new administration has the opportunity to examine the roadmap and obstacles ahead and consider whether free movement could continue in some form, or if restricted, what policies might replace it to ensure that British businesses and services are not severely damaged.
An employer-consultation was promised, and this must go ahead whatever else the Government feels it must attend to. However managed, the development of new immigration policies must involve employers as navigators, not as passengers strapped into the back seat watching the changing scenery and feeling a little sick.
Heather Rolfe is associate research director at the National Institute for Economic and Social Research
Join our new commenting forum
Join thought-provoking conversations, follow other Independent readers and see their replies