RBS: Profits, but they're overshadowed by looming trial pitting bank against its former shareholders
A potentially incendiary case will be in a court room in just over three weeks unless the bank can buy off the remaining litigants. It would be in its interests to do so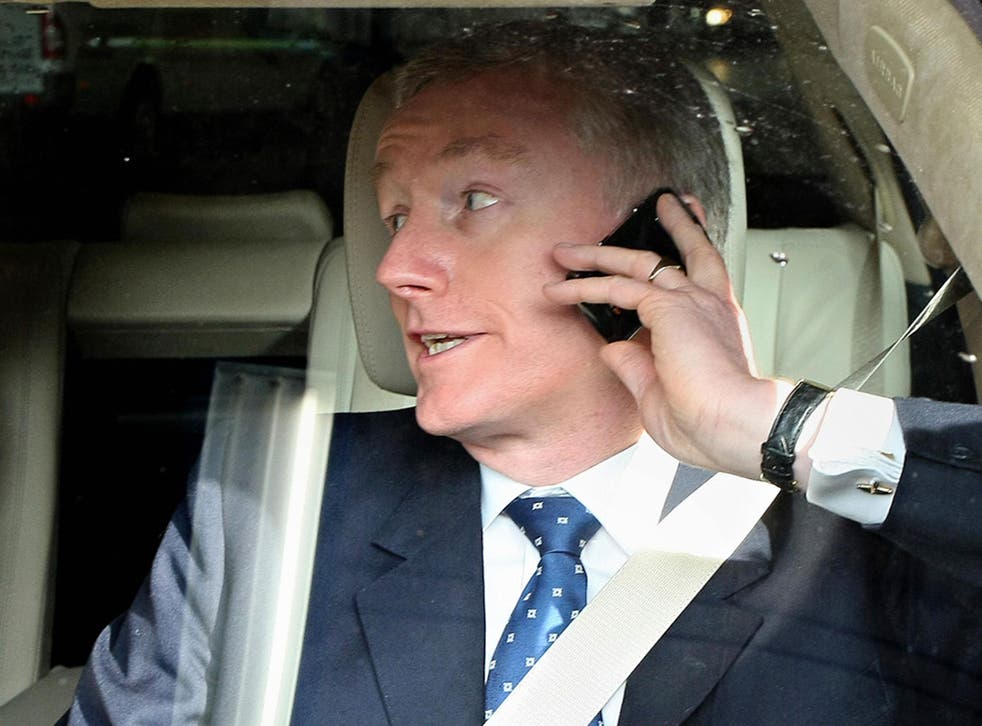 RBS boss Ross McEwan highlighted the bank's "fewer remaining legacy issues" as he unveiled something that has proved harder for his bank to find than one of Willy Wonka's Golden tickets: A bona fide profit.
It made £1.3bn at the operating level and there was still £259m left after all the usual yuck (restructuring costs, provisions etc) had been taken off the top of that. The elephant in the bank's room is that the "fewer remaining legacy issues" are biggies.
The one most often talked about is the thumping US mortgage fine that's coming. More important from a UK standpoint is the long running legal battle with mostly former investors who feel they were sold a pup after buying into the bank's £12bn share issue in 2008, a matter of months before the bank nearly collapsed leading to a bailout that cost taxpayers billions.
That case will reach trial in just over three weeks, in the absence of an outbreak of sense among senior RBS people.
They've spent more than £100m on defending the thing, but have managed to settle with 87 per cent of the claims by value (£800m has been provisioned in total). A few more dominos fell yesterday.
The trouble is, the remaining litigants include 27,000 small shareholders, backed by people with sufficient funds to take this all the way to the finishing post (including Grand National winning racehorse owner Trevor Hemmings).
The bank needs to make them go away, even if that means paying out more because if Mr McEwan wants to deliver the "simpler, safer and even more customer-focused bank, with a compelling investment case" that he says he does, he needs this case going to trial like a vault full of bad debt.
Lots of people who have suffered at the hands of RBS, not to mention just about every financial journalist in Britain, want the trial to happen, and not just because of the fact that the banking industry's biggest bogeyman, former boss Fred Goodwin, is scheduled to take the stand for two days of testimony on the eve of the General Election.
The case has the potential to air more dirty laundry than produced by every match in this year's formerly RBS- sponsored Six Nations Rugby Championship. A new Treasury Committee could spend the whole of the next Parliament picking over it.
Mr McEwan wants, needs, to exorcise the unlovely past of RBS. A trial will mean it could end up casting a pall over the institution for months, even years, longer than it otherwise might.
Even a victory in court for the bank might end up looking like a defeat in the long run. Taxpayers – who still own just over 70 per cent – will ask why RBS spent so much of their money settling when it didn't need to, while the dirty laundry will have been aired. The fact that RBS will argue it paid out to secure cost certainty will likely get lost.
A victory for the small shareholders and the remaining institutions (including some big Americans)? Well you hardly need me to tell you how bad that will look.
To date, the settlements – with no admission of liability – agreed have ranged from 41p to 43p in the pound.
Now, I know that the bank has a fiduciary duty to seek value on behalf of its investors. But let's, for arguments sake, say that RBS went up to 60p to buy off the remaining claims. It would have to shell out something just north of £100m more than it wants to, based on the current value of the outstanding claims (just over £700m including interest).
That sum is comparable to the legal fees RBS has incurred through defending the case. From the financial perspective of us taxpayers, it would probably represent value and it would be in the interests of the bank as an institution. When set against the estimated multi billion dollar cost of the US fine RBS will have to pay at some point this year, it's a rounding error.
The bank, however, is continuing to play hard ball. A hearing will be held on Wednesday to ascertain whether the investors' backers can cover their share of RBS's costs if they lose (amounting to about £30m).
My understanding is that they can, thanks to the backing of a litigation funding specialist, and Mr Hemmings. I've met him. He's good company at the track, but not a man to be trifled with. Originally a supportive shareholder of RBS, he lost a lot of money through investing in that rights issue. You don't build up an estimated fortune of £725m by taking that lying down.
Forcing the hearing on Wednesday is only going to encourage the 27,000 to dig their heels in, and a lot of them, perhaps even most of them, already want to see this case before a court.
The Treasury Committee will be all over this regardless of the outcome, with MPs including Wes Streeting, Jacob Rees Mogg, and Rachel Reeves all watching closely, not to mention soon to be an MP again Vince Cable (if the bookies are right). The issue of why the bank has chosen to pay Mr Goodwin's legal fees is causing them considerable angst.
Business news: In pictures

Show all 13
If the case reaches trial, it will only add fuel to their fire.
Personally, I'd like to see it happen. It could be argued that there is a considerable public interest in having it happen. But I have to admit that RBS's apparent determination to give us all a show is puzzling.
Still, it's just the ticket for all those looking for a diversion from the election campaign.
Join our new commenting forum
Join thought-provoking conversations, follow other Independent readers and see their replies