Tory contender will have to balance cuts with creating a 'Northern Powerhouse'
Parliamentary Business: If Sajid Javid is to stand for the leadership, he must prove himself at hearings like he faces on Wednesday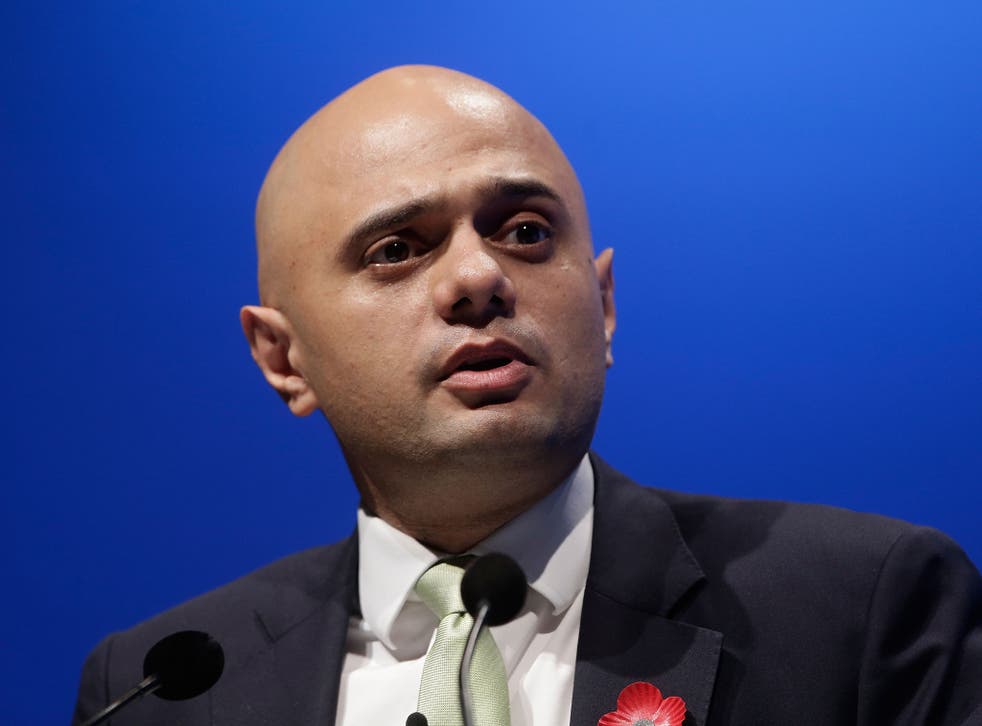 The 2010 intake of Conservative MPs have been held back more than most of their predecessors, despite being a talented bunch who have caught the eye of more seasoned politicians.
Coalition with the Liberal Democrats blocked many career paths, given that the junior partner in government was granted a disproportionate number of ministerial posts. David Cameron also dislikes changing his team, hindering the ability of the 2010-ers to progress.
They fill the ranks of parliamentary private secretary (PPS's), the most junior rung of government but nevertheless crucial in convincing MPs to back the ruling party's policies. John Glen, Steve Brine, Jake Berry, Mike Freer, Alec Shelbrooke, Mark Spencer and the prime minister's own PPS, Gavin Williamson, are among those who might have been expected to have gained full ministerial status by now.
Some have broken through to become frontbenchers: the affable, cigar-chomping planning minister Brandon Lewis; Andrea Leadsom, the energy minister who is widely reported to have once told George Osborne to "fuck off"; floods minister Rory Stewart, a former diplomat and deputy governor of two provinces in southern Iraq; and James Wharton, the 31-year-old who has been tasked with developing the Chancellor's dream of a "Northern Powerhouse"
Then there are Boris Johnson's respected younger brother Jo – who is now universities minister, having headed the No 10 policy unit ahead of the general election – and Dominic Raab, the ambitious and talented lawyer who is in charge of producing a British bill of rights, having previously been a bit of a backbench troublemaker. Penny Mordaunt, who once donned a swimsuit in the reality television show Splash!, has impressed at defence, while Priti Patel, the employment minister, is expected to be the leading political light of the Brexit campaign.
Finally you have the big beasts who, against the odds of coalition and Mr Cameron's reticence to reshuffle, have scaled their way to the Cabinet. Amber Rudd, sister of City PR supremo Roland, is Energy Secretary, and Nicky Morgan was given the tricky job of placating teachers by replacing Michael Gove at education.
The 2010 intake features a host of potential future Conservative leaders, with Ms Leadsom, Mr Raab, Ms Mordaunt, Mr Stewart and Ms Morgan all touted as credible candidates. A nice byproduct of holding back this generation, though – at least for Mr Osborne – is that none bar one of them look likely to be in a position to take a shot at the leadership when Mr Cameron steps down.
All of which is a way of getting to the one 2010-er who could do rather well in a contest, though probably not win it. Sajid Javid, the son of a bus driver who became a high-flying senior executive at Chase Manhattan bank and Deutsche before swapping the City for the green benches, is viewed as fourth favourite with the bookies and is respected by colleagues.
His chances depend on how he fares with the business portfolio, which Mr Javid was handed after his Lib Dem predecessor, Vince Cable, lost his Twickenham seat at the election last year. This is a supremely difficult brief given that he has to make £3.4bn of cuts – 17 per cent of the department's budget – by 2020 as part of the Comprehensive Spending Review settlement with the Chancellor, as well as being expected to overcome Britain's lack of productivity.
Mr Javid goes before the Business, Innovation and Skills Committee for the second time this Parliament, having smoothly dealt with questions at a hearing in October. Asked about the cuts, he seemed to placate the committee when he said "every business that I have ever met, certainly, would agree that it strengthens the overall economy if your country lives within its means".
Wednesday's grilling, however, looks unlikely to be such a polite affair. Members of the committee have told me they are particularly concerned by Mr Javid's plans to reduce the number of departmental offices from 80 to just seven or eight "centres of excellence".
Two weeks ago, it was announced that this would involve the closure of the Sheffield office, with staff moved to a policy centre in London. "How does this link into regional growth and the Northern Powerhouse?" fumed one committee member.
Business news: In pictures

Show all 13
The Government aspires to weaning the economy off its dependence on London, and improving transport links between the great northern cities – so that business people in Leeds, Manchester and Sheffield can reach each other in 30 minutes – is crucial to achieving that ambition. But so are jobs, and moving any public sector work from one of these cities rather undermines that ambition. Shutting the Department for Business office, in particular, is hugely symbolic, as ministers would want to prove that northern growth is at the heart of their economic plans.
If Mr Javid is to be the 2010-ers' representative at the leadership election, he will have to prove his deftness at hearings likehe faces on Wednesday.
With the cuts he is imposing, which will lead to the unpopular privatisation of a number of departmental agencies, it will be the first of many stern tests.
Join our new commenting forum
Join thought-provoking conversations, follow other Independent readers and see their replies