Uber: another scandal and the CEO's going, but the revenues are still rolling. So who's really at fault here?
People are still using the app, and this fact has played as much of a role in enabling the firm's toxic culture as boss Travis Kalanick and his colleagues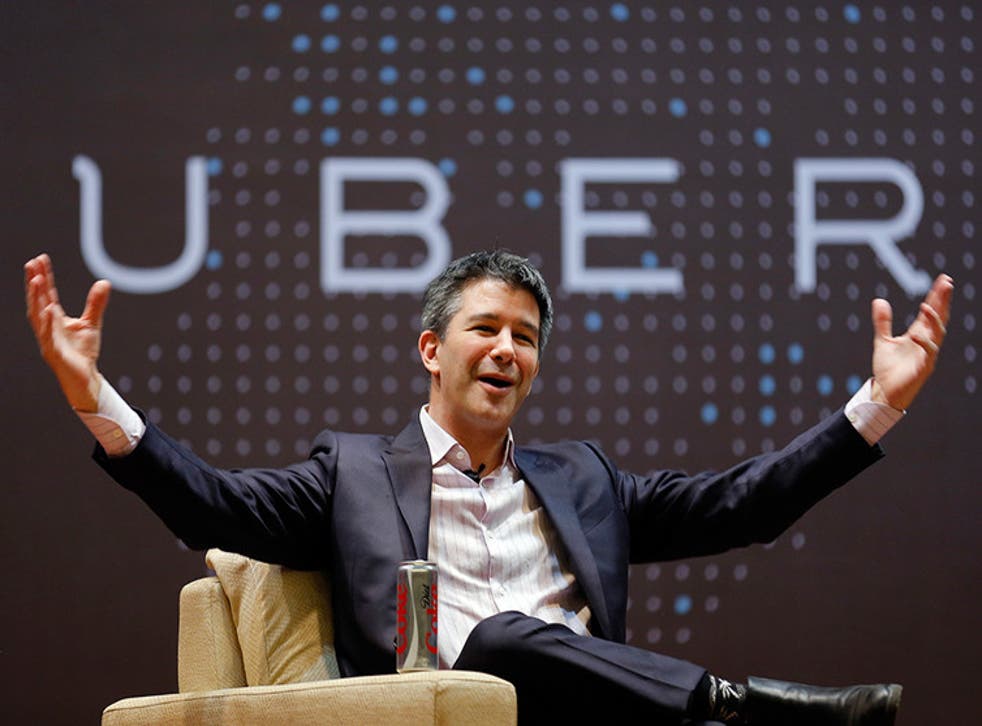 How much are Uber's customers to blame for Travis Kalanick and the appalling scandals that have beset the company?
Mr Kalanick, CEO and the driving force behind a company that has revolutionised the taxi industry, has just announced that he is taking a "leave of absence" in the wake of its PR nightmare.
But here's the thing: the company's woes did nothing to stop it from recently reporting record revenues for the first three months of its financial year.
I'd also be willing to bet good money that it will report another record in a few months time, despite the fact that the business seems to be all but irredeemable.
Case in point: around the time that news of Mr Kalanick's temporary departure broke, it also emerged that yet another director had resigned after making a sexist joke at a board meeting, one held to discuss Uber's seemingly ingrained culture of sexism, and the harassment and discrimination responsible for the torrent of bad publicity that has engulfed it. Oh the irony.
For the record, here's what happened. Director Arianna Huffington was speaking about the importance of adding more women to the board. Past experience, she said, shows that when companies hire one it's more likely that they will hire a second before too long.
To that, her fellow board member David Bonderman reportedly responded by quipping: "Actually, what it shows is that it's more likely to be more talking."
Mr Bonderman: what a card you are! If Jim Davidson is looking for a warm up act for the summer season in Great Yarmouth, his manager will know who to call! Throw in a few mother-in-law jokes and it'll be a laugh a minute.
Please. Once upon a time, people might have responded to that sort of thing by saying "grow up," but grown up is what Mr Bonderman is supposed to be. A guiding hand to moderate the baser instincts of his brash, young CEO.
Instead he's clearly a part of the clique of enablers and yes-men that has grown up around Mr Kalanick, and has failed to save him from himself and his company from its recent difficulties.
None of which have had any apparent impact on the company's revenues.
I'm quite proud to say that I have never taken an Uber, and I use cabs quite a bit on account of having a mobility impairment. But I'm clearly in the minority.
People are still clicking on that app. They are still paying a pittance to the "self-employed" drivers. Just as Uber's board has enabled Mr Kalanick, and Mr Kalanick's actions (or inaction) have helped to facilitate the scandals that have dogged the company, so too have its customers, who seem immune to what has been going on.
If Uber was suffering a meaningful financial impact, it would speak far more loudly to its bosses than the public relations battering they have endured.
That hasn't happened, and you can guess what's coming next: none of it has had any apparent impact on the company's revenues.
Some of the bad publicity has been truly toe curling. It goes beyond even the sexual harassment meted out to some of the firm's female employees, which, if it is even half as bad as the reports suggest, is truly appalling.
For example, when one of Uber's army of customers was raped by a driver in India, Eric Alexander, the firm's boss in Asia, obtained the victim's medical records and shared them with his senior colleagues as Uber sought to defend itself from the legal fallout. He was only dismissed last week.
Drum roll please: none of it has had any apparent impact on the company's revenues.
Did I mention they're likely to hit a new record in the current quarter?
Uber has been attempting to clean house. There were a string of high-profile departures prior to Mr Kalanick's. New people have been hired, including some high-profile women.
Business news: In pictures

Show all 13
There's talk of a flotation, which couldn't go ahead with the cloud that is hanging over the business, and you'd also think it would be tough to attract bright, skilled employees to work in the sort of culture that operates there, male as well as female.
That, if nothing else, could have a meaningful impact on the business in the medium to long term. Plus there's the fact that no company likes bad PR. It's tough to live down when bosses go out to dinner with their friends, even if it doesn't apparently cost them any lost business.
Because, as I keep saying, none of this has had any apparent impact on the firm's revenues.
Given that, who's really to blame for enabling Uber?
Join our new commenting forum
Join thought-provoking conversations, follow other Independent readers and see their replies