Uber's PR problems growing, but they aren't slowing its revenues
The company needs to give its drivers a fair shake, and the law must be invoked to ensure that happens, because bad PR isn't enough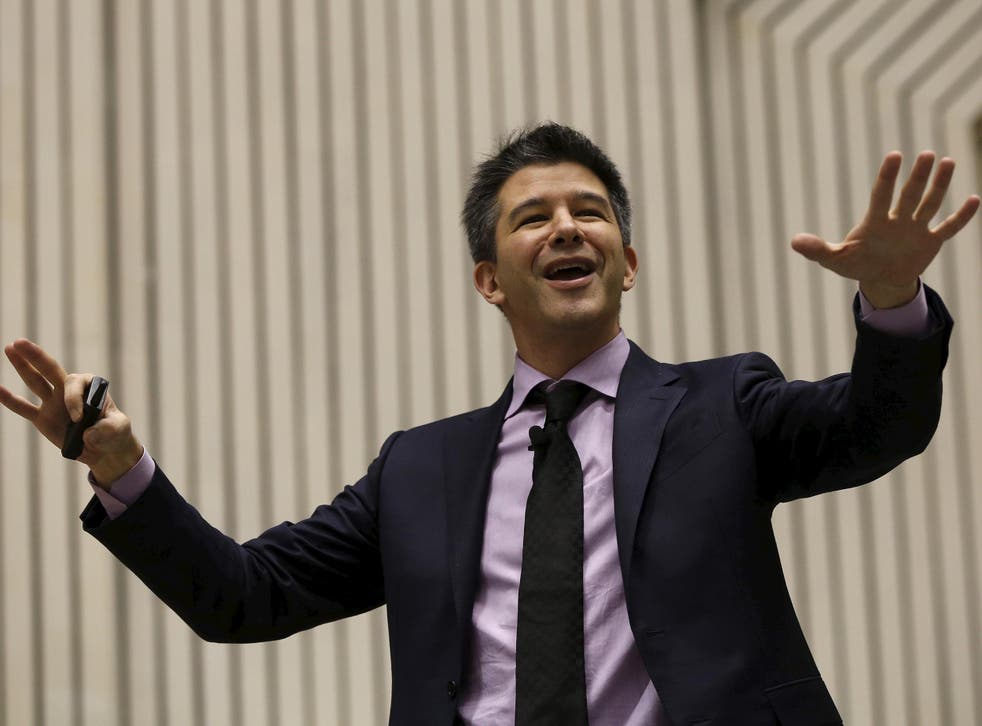 Oh dear me. Just when you thought it couldn't get any worse for Uber, CEO Travis Kalanick has gone and got egg all over his face again.
Video has emerged of Mr Kalanick engaging in a heated argument with one of his drivers.
The conversation between the two men started off cordially. They even shook hands.
Things began to deteriorate when the driver complained about Uber's pricing and what he saw as the constant changes to the company's operating model. He went on to blame Mr Kalanick for losing him $97,000, and forcing him into bankruptcy.
Mr Kalanick initially responded by saying Uber had cut prices to remain competitive. Standard CEO speak, in other words.
Now, from there, he could have listened politely. He might have offered to carefully consider the driver's concerns, perhaps said he'd look into issues particular to him, talked about valuing the workforce. The sort of things CEOs usually say when confronted by unhappy workers on the shop floor.
There was even the potential for a modest PR win if the situation were handled with a degree of sensitivity.
Instead, as the driver became more and more angry, Mr Kalanick responded in kind, escalating the situation. "Bullshit," he snarled at one point. "You know what? Some people don't like to take responsibility for their own shit. They blame everything in their life on everyone else."
He then got out with an acid "good luck" aimed at the driver, Fawzi Kamel, who swiftly returned serve.
Then the video got out. Cue lots of angry tweets and an abject Twitter-pology from an embarrassed Mr Kalanick to the driver, and the Uber driver and rider "community".
Not a happy occurrence given the lengthy list of issues Uber is facing.
Some of the tweets in response to the spat inevitably contained the deleteuber hashtag. That started doing the rounds after a Taxi drivers' strike at John F Kennedy airport in New York was held to protest President Donald Trump's travel ban against seven muslim majority countries.
Uber tweeted that it had taken off "surge pricing" at the airport, leading to accusations of strike breaking against the firm and a furious outpouring of tweets containing that hashtag.
Then there was the related controversy over Mr Kalanick's decision to sit on the President's economic advisory council, which he removed himself from after protests from employees.
More recently, disturbing allegations of workplace discrimination and sexual harassment have emerged to haunt the company.
A tribunal loss in the UK, and legal issues in other countries over driver treatment, and pay, have further damaged its reputation.
But guess what: Uber's revenues just keep on rising, and at a rate that make its issues look like mosquito bites.
Mosquito bites, however, can lead to long term problems, which brings us back to the driver. He highlighted the big problem with Uber. Its pricing squeezes its most important workers. They have no control over it. The problems it causes them are very much the responsibility of Mr Kalanick and his company, despite what he said in the video.
Business news: In pictures

Show all 13
The control Uber has over its drivers led that UK tribunal to conclude that they are effectively employees, requiring the company to ensure they are paid the minimum wage and receive other benefits such as holiday pay.
PR crises may not change Uber's behaviour (although hopefully the controversy has served as a salutary lesson to Mr Kalanick). But the law might. And it should, not just in Britain, but around the world.
Uber drivers shouldn't suffer from its success.
Join our new commenting forum
Join thought-provoking conversations, follow other Independent readers and see their replies