Uber: TfL should tell firm's boss it won't compromise on licence conditions as it holds talks with CEO
The capital is a key plank in the company's strategy, which is why Dara Khosrowshahi is in town for talks despite a diary that's full to bursting 
James Moore
Chief Business Commentator
Tuesday 03 October 2017 11:00 Comments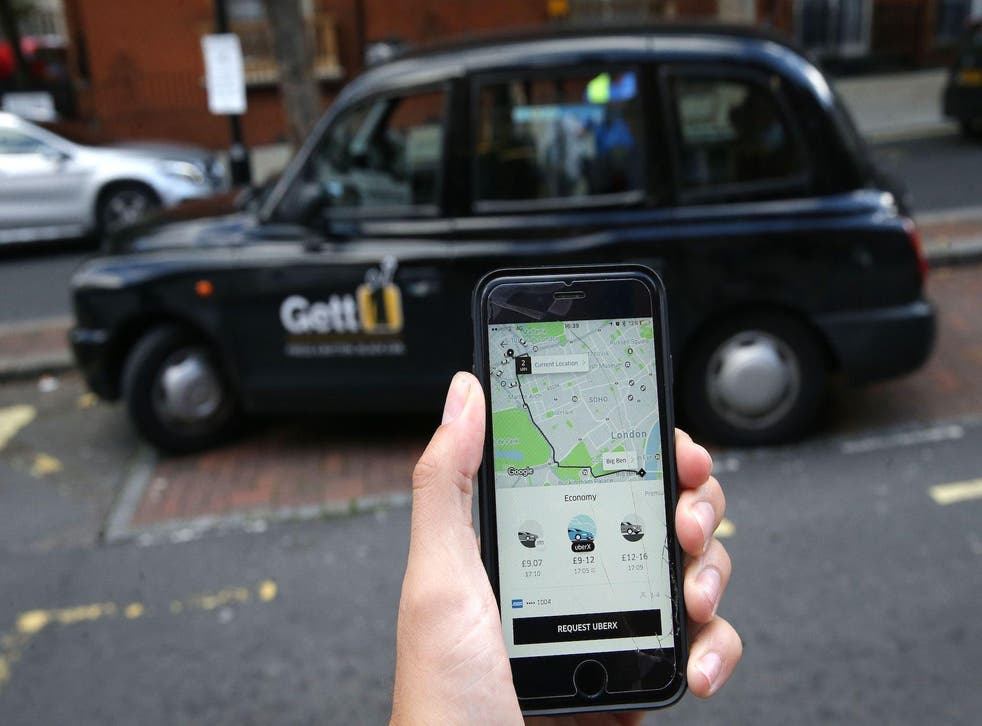 The importance of the UK's capital city to Uber is demonstrated by the fact that chief executive Dara Khosrowshahi is in town to try and sweet-talk Transport for London into giving it back its licence, despite the fact that describing his diary as "bursting" would be a gross understatement.
Aside from being booted out of London, the company is in the midst of a tug of war with former CEO Travis Kalanick – a man widely seen as the ultimate author of most of the firm's well publicised difficulties – as it seeks to push through reforms that would limit his influence while at the same time attempting to push through a $10bn (£7.5bn) share sale to Japanese tech investor SoftBank. The latter might otherwise be tempted put its money into a competitor such as Lyft.
As if that, and the ultimate end game of a flotation, wasn't enough, Uber's head of northern Europe Jo Bertram, a woman who played a major role in moving the company from little-known app to brand new verb in an astonishingly short time, has quit. Phew!
The internal ructions might have Mr Khosrowshahi popping migraine pills in between meetings, but aren't relevant when it comes to the company's relationship with TfL.
Its message to Uber's busy bee boss should be simple: you can come back if you obey the rules.
When TfL announced its decision to leave Uber on the hard shoulder – its cars are still running pending an appeal – the move was falsely characterised as protectionist; a sop to the vocal black-cab lobby that resents the competition.
This despite the fact that TfL had put forward a series legitimate objections to the company's operations based on its licence's conditions.
They were the company's approach to reporting serious criminal offences, its approach to how driver medical certificates and police checks are obtained, and the use of software that TfL feels could be used to block regulators from gaining full access to the app to undertake regulatory or law enforcement duties.
Note that a smorgasbord of other issues have caused problems for the firm. The most obvious of them is the treatment of drivers, and in particular its non-payment of the minimum wage and other benefits granted to employees, which unions, among others, argue that Uber drivers are in reality, if not in name. Another pressing issue for TfL is the impact that Uber cars are having on the congestion and pollution that plague the city. And they are just your starters for 10.
TfL's objections to Uber, however, don't cover those.
This is a sensitive market, for obvious reasons, and the state has a right, nay an obligation, to set rules for the companies that operate within it, not least given the inherent risks posed to the users of private hire vehicles. Public safety must always come first.
A secondary, but still important, issue, is that while competition is a wonderful thing you cannot have a situation where one party is allowed to push others out by flouting rules they have to obey.
So TfL is in the right here. Where there are grounds to criticise it is that its enforcement of rules can sometimes seem capricious and selective. Try getting on a bus in London if you happen to be using a wheelchair if you want an example of that.
The meeting between the regulator and Uber's boss was scheduled at the request of London Mayor Sadiq Kahn, and the reasons for his intervention aren't hard to divine. Uber's most enthusiastic users are young. Most of the capital's young are Labour supporters. They are Kahn's people, and tens of thousands of them have signed a petition in support of the firm.
There is, potentially, an opportunity here for a deeply cynical Conservative Party to do its worst by using the situation as a means of demonstrating the 'benefits' of the brutal model of capitalism it favours.
Business news: In pictures

Show all 13
It surely wouldn't be beyond a future Tory mayoral candidate – if the party could find someone who wasn't thoroughly awful – to promise to bring the firm back to the capital's streets if it remains grounded.
Nonetheless, TfL should stick to its guns. Uber should be allowed a licence to operate. There is not question about that. But if it is to get that, it must prove that it is a fit and proper company to have one and it must demonstrate that it will comply with the conditions set out in the terms.
The onus on Mr Khosrowshahi to prove that it can do this. And by the way, the debate over paying drivers the minimum wage? That isn't over even if he pulls it off.
Register for free to continue reading
Registration is a free and easy way to support our truly independent journalism
By registering, you will also enjoy limited access to Premium articles, exclusive newsletters, commenting, and virtual events with our leading journalists
Already have an account? sign in
Join our new commenting forum
Join thought-provoking conversations, follow other Independent readers and see their replies