Vestager's dust up with Amazon and Apple: We're into round 2
Ireland's been told to get a move on in collecting back taxes from Apple, while Amazon has been told to pay millions to Luxembourg in an attempt to bring Silicon Valley to heel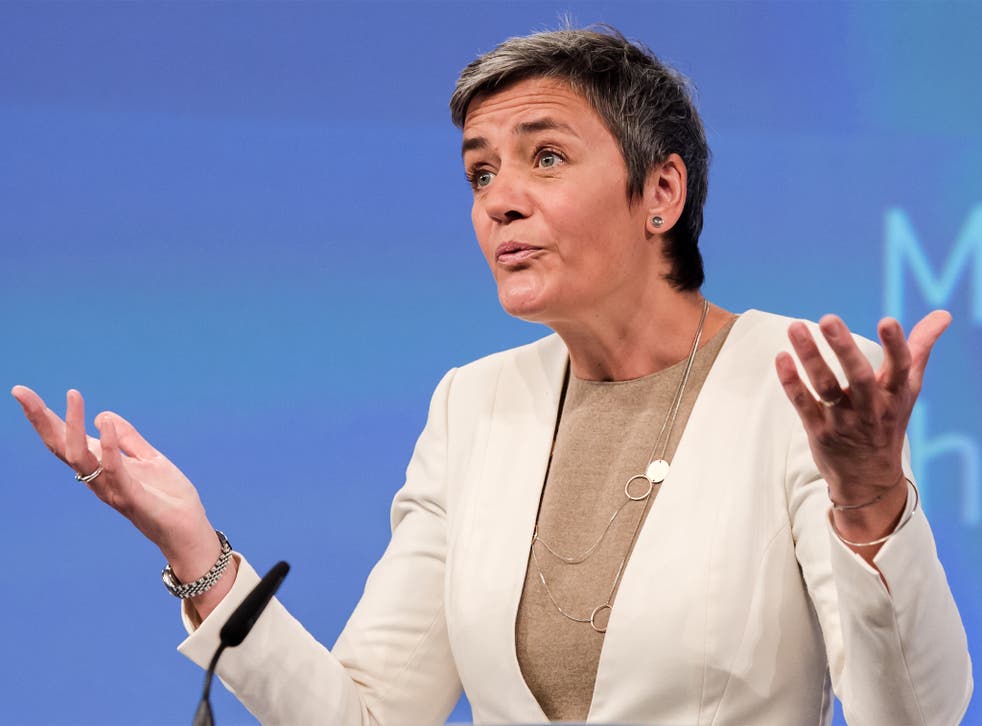 Seconds out: Round Two. The European Commission's hawkish competition watchdog Margrethe Vestager has launched a fresh broadside against two of America's tech titans.
The formidable Dane is, like Theresa May, the daughter of a minister. There the similarity ends.
Whereas Ms May shrinks from problems, Ms Vestager confronts them.
That includes Silicon Valley's finest, companies that are accustomed, for the most part, to the world bowing and scraping before them.
Having slapped Google with a fine of €2.4bn (£2.1bn) for abusing its dominant position over internet search earlier this year, she's now renewed her assault on Apple and Amazon over their tax affairs.
Ms Vestager plans to take Ireland to court over delays in collecting €13bn from the former, escalating the simmering dispute between the two sides.
"Member states need to make sufficient progress to restore competition," she said, noting that it's more than a year since the Commission made its decision.
One of the ironies of the case is that if she wins, after all the appeals have been exhausted, the country she is fighting will benefit handsomely.
What is delaying Ireland, which has nonetheless doubled down with its support for Apple, is a debate over how an escrow account, in which the cash will be held, will operate while the legal process plays out.
The likelihood of it getting fined for foot dragging is probably slim. But this is a shot across its bows.
For its part, Amazon has been ordered to repay the rather more modest sum of €250m as a result of the deal it secured with Luxembourg, deemed to have been unfair.
According to Ms Vestager it led to the company paying "substantially less tax than other businesses" including local businesses.
There's something for Europhobes to chew on here in that one of their favourite bogeymen, the EC's President Jean-Claude Juncker, was the Prime Minister of that country when it was struck.
But the fact that Ms Vestager is ploughing on regardless speaks louder still. She is acting without fear or favour in the interests of bringing an end to the game of beggar thy neighbour some EU members have been playing through offering big multinationals sweetheart deals in an attempt to lure them to their shores.
Business news: In pictures

Show all 13
Such is the power of the digital giants that an international response is demanded when it comes to issues they raise, including their competitive behaviour, the monopolies they frequently enjoy, the tax they are reluctant to pay.
The EU is a rare body that can pull that off, even if it offends the American 'home team' or EU member states. These cases are a demonstration of that.
The future envisaged for Britain by its Europhobes will see it on the outside looking in, without the power to influence what will be an important policy debate for years to come. At worst it may find itself serving as an American vassal and supplicant. That isn't a pleasant thought.
Join our new commenting forum
Join thought-provoking conversations, follow other Independent readers and see their replies