We are all paying for New Labour's toxic PFI legacy
Parliamentary Business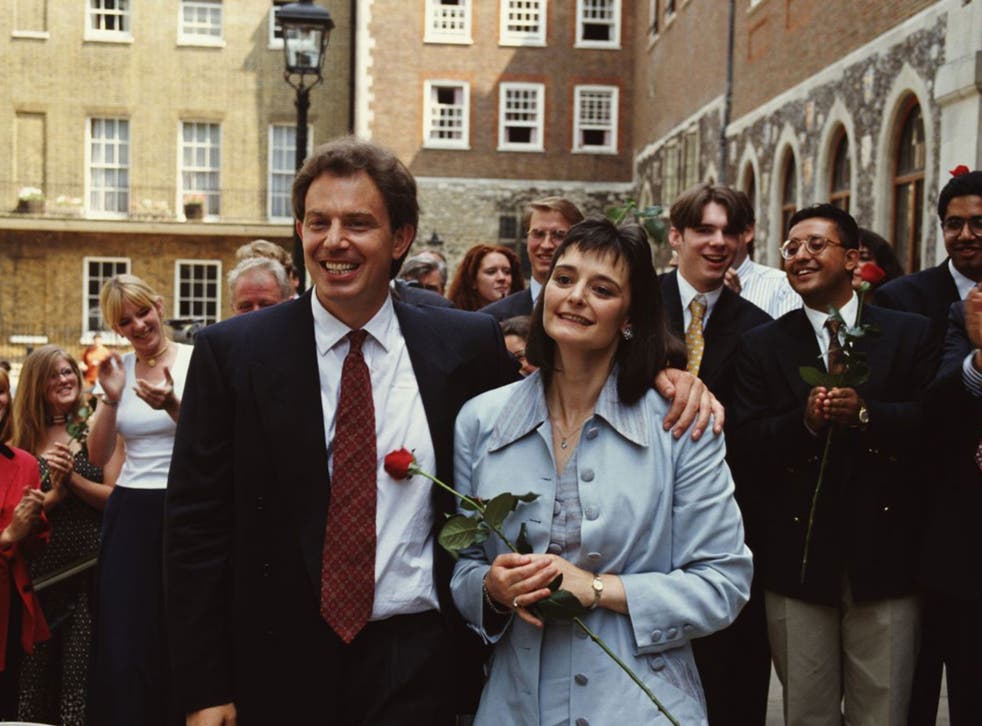 At the weekend, my colleague, Jonathan Owen, produced a stonking analysis of the country's Private Finance Initiative debt, which he found has reached £222bn. It is, claim critics, another sorry indictment of a policy they condemn as privatisation by stealth.
The funny thing was, on entering Number 10 in 1997, Tony Blair was sceptical about the PFI. He even called a review of what was, of course, originally a Conservative policy.
But the Prime Minister and his neighbour, the Chancellor, Gordon Brown, were soon convinced of the merits of letting the private sector stump up the initial cash to build or refurbish schools, hospitals and roads and paying them back with interest over a 25 to 35-year period. This might be more expensive than the state just overseeing the work itself, but it was not an immediate cost and, in theory, New Labour could leave a legacy of state-of-the-art facilities that would be the envy of the world.
There were two major problems. Firstly, ministers were too ambitious and set rather arbitrary targets, such as building 100 new hospitals – a headline-grabbing number but not obviously necessary. Secondly, Mr Brown fell for the PFI because it meant that the cost of these projects would largely be taken off the government books as it could be argued that the private sector shouldered most of the financial and practical risks. The national debt was not increased even though the state would end up spending, as we now know, hundreds of billions.
This meant PFI became the default option for public sector work even if it was an inappropriate financial model for a particular job. It also resulted in questionable accounting, as under-pressure officials tweaked their numbers to ensure that the projects did indeed remain off the state's books.
We have ended up paying far too much for the PFI not because of the idea itself, but because New Labour implemented the policy so poorly and too widely.
Planes, trains and avoiding the subject
Labour's manifesto this week pledged to make a "swift decision on expanding airport capacity in London and the South-east", when Sir Howard Davies' Airports Commission at last chooses between a new runway at Gatwick and enlarging Heathrow this summer. Read: a quick ministerial endorsement of Sir Howard's decision.
The Conservatives – many of whom seem to believe that expansion is necessary but can't or won't say so for fear of offending their voters in west London and Sussex – said it will "respond" to the report. That could mean pretty much anything, but in all probability will result in wave after wave of consultations and fresh delay.
Labour was circumspect over rail, talking of expanding and improving rail links in the North of England, but it did not endorse HS3 or, in London, the £27bn Crossrail 2 proposal. By contrast, the Tories said it wanted both.
For two very specific demographics, then, this election has suddenly turned into a remarkably simple choice: trainspotters should vote Conservative and aircraft enthusiasts would be better off putting their "X" against their Labour candidate.
Small but powerful demographics, no doubt.
'HE' gets distracted from building roads
An "irritated" executive at a construction firm has passed me an amusing diktat from Highways England, which looks after 4,300 miles of motorways and trunk roads.
Freshly rebranded – it was known as the Highways Agency until this month – with a more commercial outlook, the Surrey-based organisation wants to make sure that it is "on message" from the off.
HE's contractors, including listed industry titans Balfour Beatty, Costain, and Carillion, have been sent a 19-side writing style guide to make sure that everyone is "giving out consistent, clear and understandable messages". Oops – that includes not referring to the organisation as "HE".
Contractors must use "modern, everyday writing", as that will "bring our vision and values to life", whatever that means.
This is a bad start: rather than waste contractor's time with missives about the use of abbreviations, the early focus should be on demanding roads are built and resurfaced on time and to budget. HE is not about "vision" or even language; it exists to sort out our most important roads.
Join our new commenting forum
Join thought-provoking conversations, follow other Independent readers and see their replies