Women on boards: Is it fair for Sir Philip Hampton to characterise progress as 'encouraging'?
The figures produced by Hampton-Alexander review show that there has been movement, but not always in a positive direction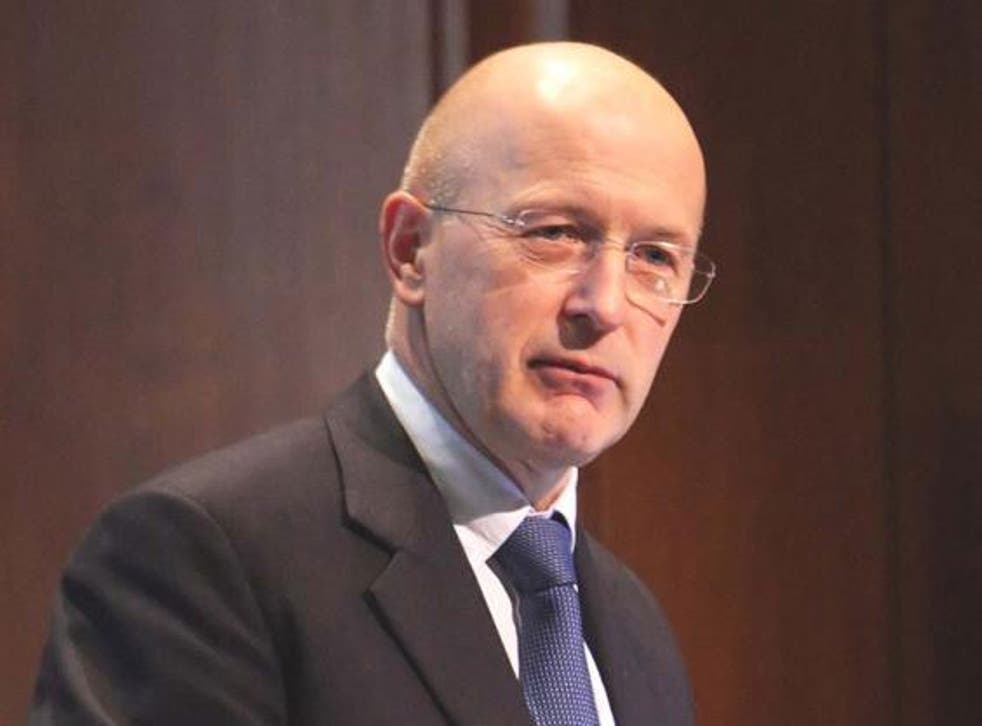 Is it really fair to characterise progress as 'encouraging' when it comes to getting more women into senior positions at Britain's top companies?
Sir Philip Hampton, in his introduction to the third report of the Government sponsored Hampton-Alexander review which has that as its aim, offered some stats to back up that assertion.
He noted that since the previous report, the number of women on FTSE 100 boards broke through the 30 per cent barrier, that more woman were appointed to the boards of second tier FTSE 250 companies (where progress has been notably slower) and that the proportion of women on FTSE 100 Executive Committees reached 21 per cent.
On the flip side, however, is the fact that the number of women chairing boards remained stuck at 22 and those holding the position of CEO at one of Britain's 350 biggest firms actually fell to 12 from 15.
It speaks volumes that female CEOs of FTSE 100 companies are outnumbered by blokes called Dave. Although most of them seem to prefer David when they get to the top.
There are still four all male boards - they are Millennium & Copthorne, Daejan Holdings, Herald Investment, and the JP Morgan Japanese Investment Trust. Remember those names. Their leaders should all feel shame. Their shareholders should be asking some hard questions of them.
Ditto Amigo Holdings, which appointed its first female director shortly after the study completed. Ditto the 75 'one and done' companies. These are businesses that also have just one female director, usually in a non executive position, and think that gets them off the hook.
Given that the likes of Next, Rightmove, Taylor Wimpey and Hargreaves Lansdown have all got the number to 50 per cent, it doesn't and shouldn't.
Perhaps it's fairer to say that while we've seen a couple of steps forward, they have been accompanied by a couple of steps back, while too many companies have sought to stand still.
The fact is, boardroom diversity, and executive diversity, pays. A ground breaking study conducted by McKinsey that I've repeatedly referred to found that companies with higher gender diversity (and ethnic diversity which also badly needs addressing) tended to be more profitable than their backsliding peers.
Business news: In pictures

Show all 13
So this isn't about 'political correctness'. You can actually make the case that a depressingly high number of British companies are failing in their fiduciary duty to their shareholders with their failures in this sphere.
Melanie Richards, the deputy chair of professional services firm KPMG who is on the review's steering group, had this to say: "Our businesses are (often unintentionally) not as meritocratic as we would like to think. If we are committed to rebuilding society's trust in corporate Britain, we must change the fact that where you were born, who your parents were, your ethnicity, your sexuality and indeed your gender can still demonstrably influence the chance of you fulfilling your potential."
She's right. But progress towards that end is still too slow. Corporate Britain needs to work a lot harder if Sir Philip is to be able to justifiably claim it's 'encouraging' in future.
Join our new commenting forum
Join thought-provoking conversations, follow other Independent readers and see their replies