Government warned against 'complacency' after George Osborne claims UK's slip into deflation is 'good news'
The Consumer Price Index declined by 0.1 per cent in the year to April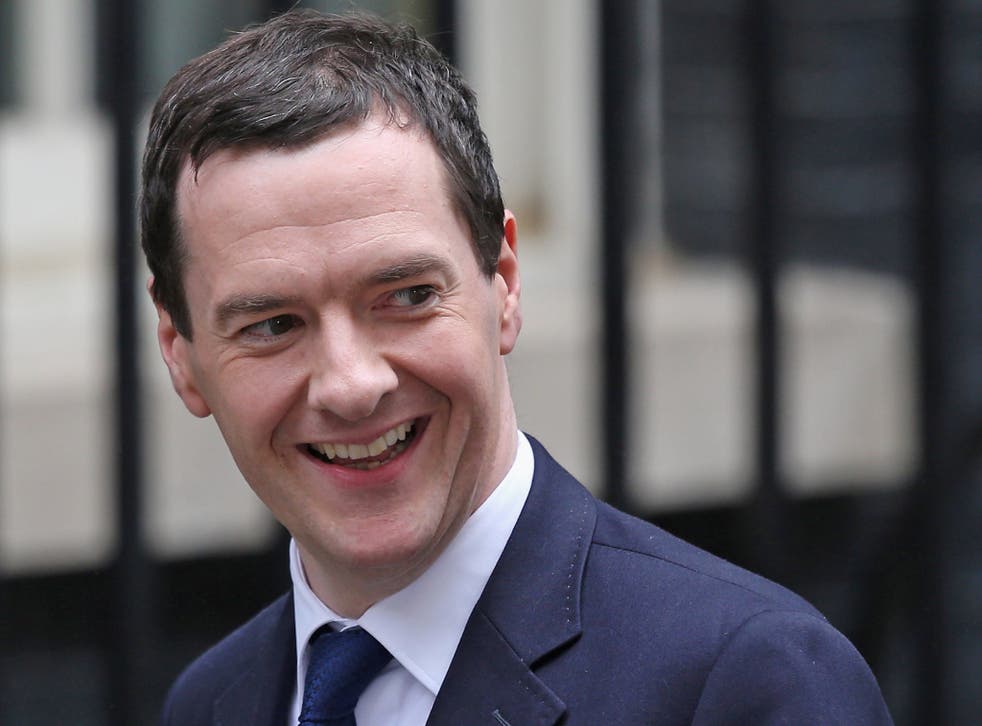 Economists have warned the Government against "complacency" after George Osborne claimed that Britain's first dip into deflation in more than half a century was "good news" for families and the economy.
The Consumer Price Index (CPI) declined by 0.1 per cent in the year to April, mainly due to declining fuel costs and lower food prices, it was announced yesterday – the first year-on-year fall since the price series began in 1996.
Statistical modelling by the Office for National Statistics (ONS) suggests this was probably the first annual drop in CPI since a three-month period of falling prices in 1960.
Japan has been struggling to escape from deflation for much of the past two decades and economists warn a long period of falling prices is economically damaging. But Mr Osborne welcomed the "positive effects" of lower prices.
Food and energy prices were both 3 per cent cheaper than a year earlier in April. Liquid fuels, including petrol, were 26 per cent cheaper than in April 2014, according to the ONS, helping to ease the prolonged squeeze on people's wallets.
Last month, the transport sector was the biggest contributor to the decline in the 12-month inflation rate. Alcohol, clothing and furniture prices were also a drag. Groceries, restaurants and recreation made a minor upward contribution.
The Chancellor claimed: "We should not mistake this for damaging deflation." His optimism was echoed by the Bank of England Governor, Mark Carney, who said the latest figures should be no cause for alarm and that the public should enjoy low prices while they last.
"We expect inflation to be very low over the next few months but over the course of the year, as we get towards the end, inflation should start to pick up towards our 2 per cent target," said Mr Carney.
Many City economists agree with the Bank of England that deflation will prove temporary, pointing to the bounce-back in the global oil price since January. "Broader signs of inflation weakness are easing and we are seeing less aggressive high street discounting, higher oil prices, diminishing labour market slack and a steady recovery in wages," said Adam Chester of Lloyds Bank.
Andrew Sentence, a former member of the Bank of England's Monetary Policy Committee and now a senior adviser to PricewaterhouseCoopers, said deflation would be "good for the economy" by boosting inflation-adjusted consumer spending power.
However, the celebrated fund manager Neil Woodford, of Woodford Investment Management, warned against complacency and argued that weak demand, as a well as the global oil price slump, is helping to drive down prices. "Over the medium to long term, deflation remains a more significant risk to the global economy than a renewed bout of inflation, in my view," he said.
Nick Beecroft, a senior market analyst at Saxo Bank, said the decline in "core inflation", which strips out volatile food and energy prices, to just 0.8 per cent in April was a sign this may not be the benign deflation cited. "The supply from low cost overseas producers is too large and demand is too weak, with low pay growth and a cautious, ageing consumer," he said.
Join our new commenting forum
Join thought-provoking conversations, follow other Independent readers and see their replies