Greece debt crisis live: Tsipras implores Syriza party to accept austerity and back reforms
After a four-hour meeting Greece's cabinet approved a new plan to cut pension spending and increase VAT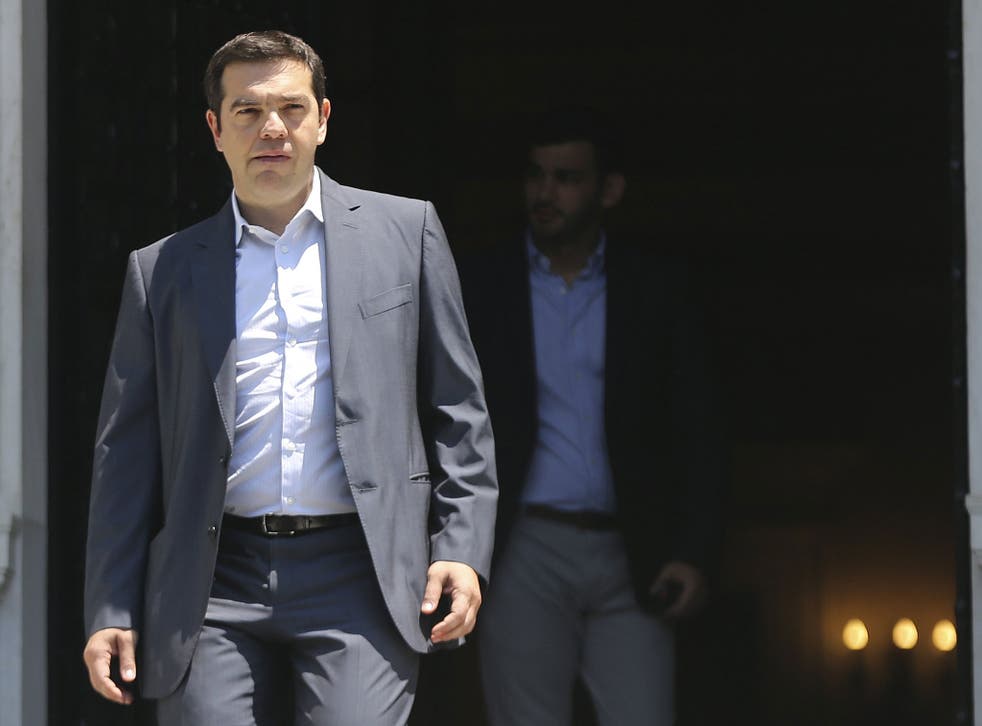 Here are the latest updates:
Please wait a moment while the live blog loads...
Greece's government has submitted its reform proposals to its European creditors in a final bid to secure bailout funding and avoid crashing out of the single currency.
Athens has been told that it must present its list of commitments to a meeting of eurozone finance ministers on Saturday – or the leaders of the creditor powers would begin making preparations to deal with the aftermath of a "Grexit" on Sunday.
After a four-hour meeting Greece's cabinet approved a new plan to cut pension spending and increase VAT.
Last week's national referendum delivered a resounding rejection to the austerity demands from the creditors made at the end of June. Yet reports in the Greek media suggested the government's new proposal would commit it to more austerity than under the previous creditors' plan – €12bn of consolidation over two years – to fill the budget hole left by the rapidly worsening recession. (Ben Chu, Nathalie Savaricas)
Join our new commenting forum
Join thought-provoking conversations, follow other Independent readers and see their replies