Crowdfunding: Great way of launching a business or minefield for risk?
It's the buzzword for the modern startup, but is crowdfunding really the perfect answer to the thorny question of financing the next big idea?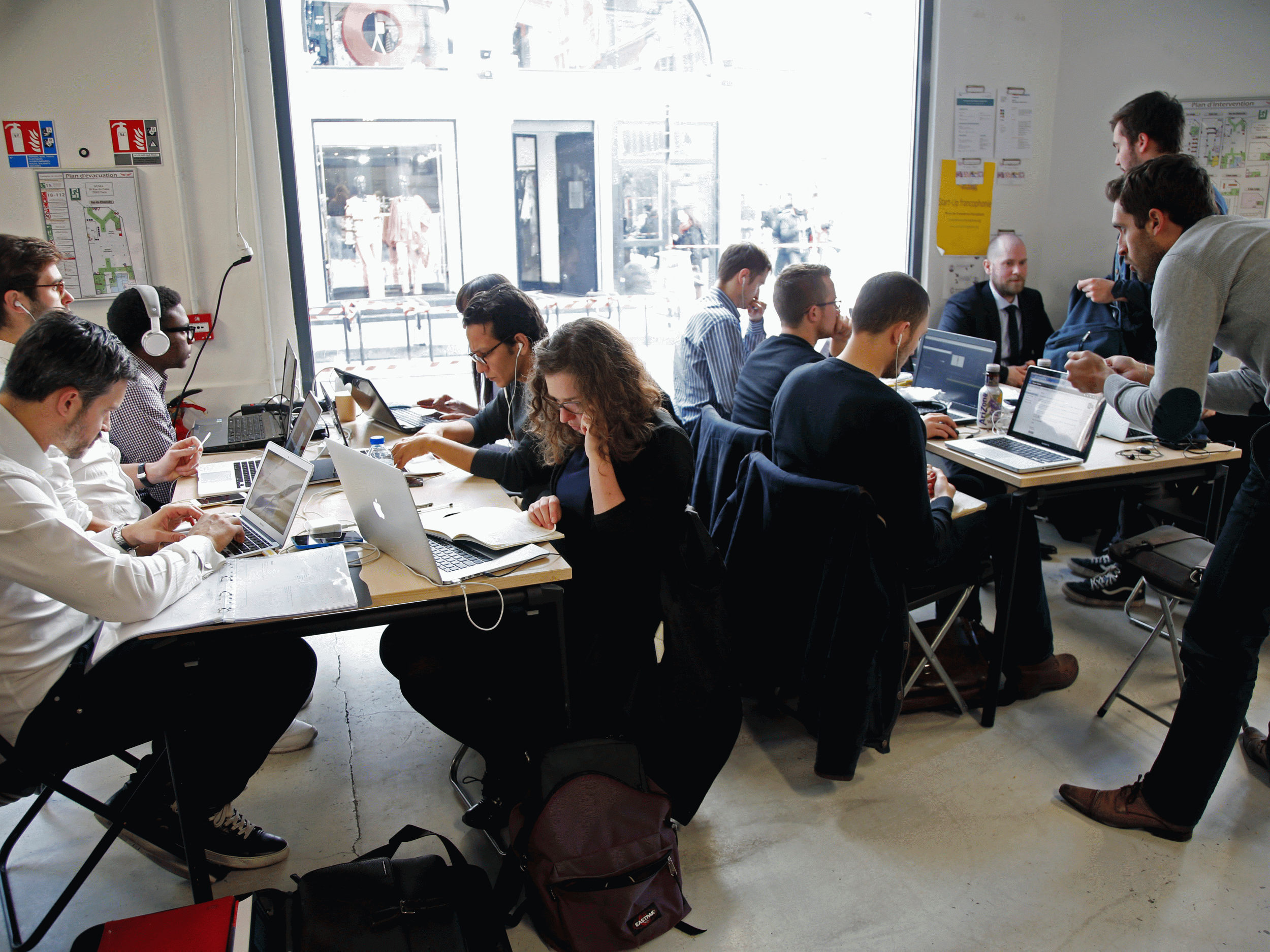 Once upon a time it would have been called a whip-round. Earlier this month, Chancellor Phillip Hammond hailed the "growing importance" of crowdfunding – the 21st century, fintech-powered version that emerged from the ashes of the global financial crisis.
And so he might.
In the last two years equity-based crowdfunding – whereby the many invest a little each in return for a stake in the business and bypassing the closed, esoteric world of venture capital and angle investing in the process – has grown by almost 300 per cent.
With a reputation for a heady mix of the slim chance for big returns for investors, a seemingly easier route to finance for businesses, and, frankly, the chance for both sides to stick one to the banking leviathans of this world in the process, it's easy to understand why.
"Equity crowdfunding has transformed equity investment in the UK," claims Luke Lang, co-founder of the UK's first investment crowdfunding site Crowdcube, which has raised over £230m for more than 500 businesses, with 60 raising over £1m.
"Businesses of all sizes are seeing the benefits of raising finance from a crowd of investors that could include customers and brand fans, from start-ups right the way through to larger, more established businesses with a track record of success."
Those that have successfully embraced the crowdfunding world include BrewDog, the poster boy of the alternative funding world, that became a household name almost overnight.
The Scottish brewery, now with its sights set firmly on the US market, has enjoyed a legendary rise from a two-man (plus one dog) band in 2007 to a globally renowned brand, whose average annual growth rate to 2016 was 69 per cent, and whose average annual operating profit growth was 112 per cent.
But the truth behind the numbers isn't always that simple, not least because the term "crowdfunding" is used to describe a range of different fundraising models.
Operating through online platforms, the basic premise is that businesses and individuals raise money by pitching their project to as many would-be investors as possible. The deals can include cash injections in return for non-monetary rewards like a few bottles of beer from a fledgling brewery or even just the warm glow that comes from donating to a worthy cause.
Only a couple – interest-earning loan and equity investment platforms – are regulated by the Financial Conduct Authority (FCA).
And the regulator is unequivocal about the risks. Alongside the standard demands that all investment information is clear, fair and not misleading, such platforms "are only allowed to promote illiquid securities to particular types of experienced or sophisticated investors, or ordinary investors who confirm that they will not invest more than 10 per cent of their net investable assets in investments sold via investment-based crowdfunding platforms".
Given that around 85 per cent of all early stage businesses fail, "it is very likely that you will lose all your money", the FCA warns as plans to ramp up investor protection in the near future rumble on in the background.
Indeed, when it comes to equity crowdfunding sites specifically, with far lower levels of risk control and investor outcomes than loan-based sites, Adam Tavener, chairman of the Alternative Business Funding portal, estimates that fewer than 1,000 UK businesses have been successfully crowdfunded to date.
"'The wisdom of the crowd' is a phrase that used to be popular amongst crowdfunding sites," he says. "That's beginning to look more like 'the behaviour of lemmings'. Just because a model is fashionable does not make it a sustainable long-term proposition.
"Crowdfunding has a long way to go in terms of the quality of investments on offer and how they manage relations post investment. It's hard to imagine a more dangerous investment arena for inexperienced investors."
The crucial, but often overlooked step is to investigate the platform as well as the companies seeking funds, warns Jon Medved, founder and chief executive of OurCrowd, the world's largest equity crowdfunding platform.
"Some engage in diligence and curation of the companies on offer, others simply list every opportunity that comes their way," he says. "Platform incentives range widely.
"Investors should seek out those opportunities where they can co-invest with well recognised venture capital funds, experienced angel investors or corporate partners, which will reduce your risk of failure and improve the chances of getting a significant return."
But for many SMEs and startups, courting alternative routes to those all-important funds could be precisely because more recognised sources are few and far between.
One report from Aldermore recently found that a fifth of all SMEs – more than a million firms with fewer than 250 employees – have missed out on at least one new business opportunity in the last year due to a lack of finance.
That, the bank estimates, costs each SME an average of more than £77,000 a year.
Going after alternative sources of funding doesn't mean businesses can cut corners on prep though.
Ed Molyneux is chief executive and co-founder of FreeAgent, which provides online accounting software for freelancers, micro-businesses and their accountants. In 2015, FreeAgent raised £1m on crowdfunding platform Seedrs.
Late last year, the business listed as a PLC, the first equity crowdfunded business to IPO. It raised £10.7m in AIM listing and achieved a market capitalisation of about £34.1m.
"Preparation is probably the most important thing to get right," Mr Molyneux warns.
Business news: In pictures
Show all 13
"Our crowdfunding campaign took months of planning before we went live – and that included gauging whether our customers and other business owners would be interested in investing in FreeAgent.
"[We made] sure all of our emails and promotional materials were meticulously planned, having a solid PR strategy in place to keep our company profile visible during the campaign and building a pool of potential investor leads that we could direct to our Seedrs page.
"Unless you're exceptionally lucky, or you have the greatest business idea ever that catches the zeitgeist and has people fighting to be a part of, the reality is that you're going to have to work hard for your campaign to be successful."
Join our commenting forum
Join thought-provoking conversations, follow other Independent readers and see their replies