Is Britain really the new land of unicorns? (That's start-ups with $1bn-plus valuations)
More than half of Europe's 'unicorns' came from Britain in the past year. But does the UK have the financial market infrastructure to develop the next global technology giant?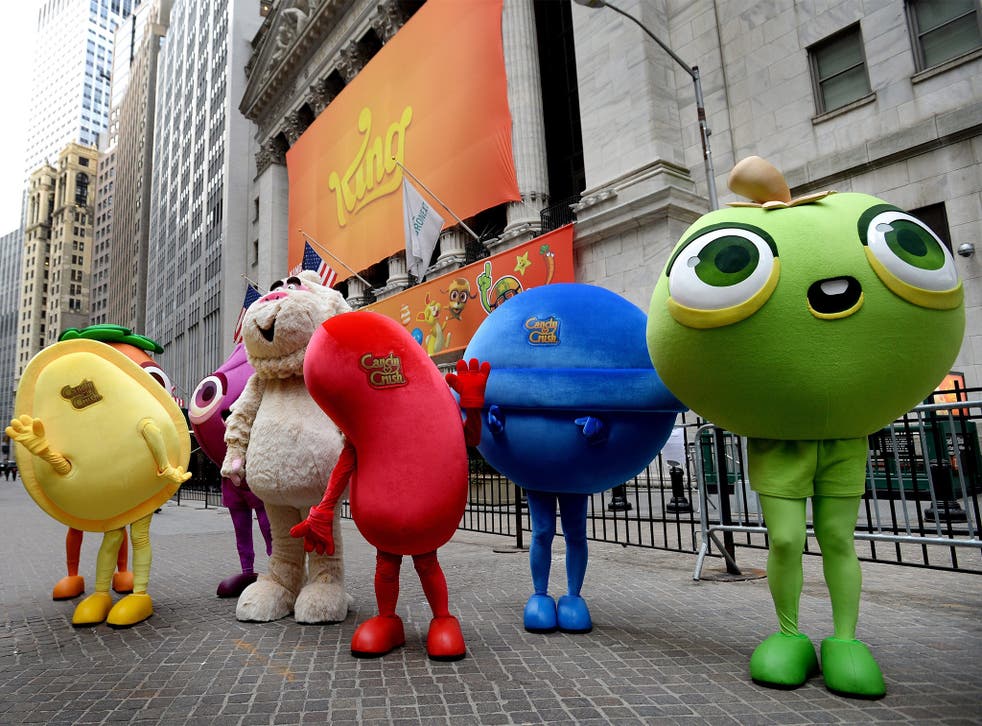 Five years on from the launch of Tech City in London, Boris Johnson and David Cameron must be feeling pretty smug.
The initiative launched by the Mayor and the Prime Minister to promote digital companies in London has thrust the UK to the fore of the European tech scene, cementing it as the Continent's digital capital.
Some impressive statistics are being flaunted as part of London Technology Week to showcase how far the capital has come. Since 2010, for example, the UK tech sector has grown by 17 per cent, creating almost 30,000 jobs.
The rise of the so-called "unicorns" however – start-ups with valuations of $1bn or more – is a better reflection of the UK's success in the sector. There are now 17 UK start-ups whose valuations have surpassed the $1bn mark, according to data from tech-focused investment bank GP Bullhound.
Of the 13 new European unicorns in the past year, seven came from the UK, with the vast majority consumer-oriented. Some of the more established names on the list are companies listed on the Stock Exchange, including online white goods retailer AO World, online fashion group Asos, property websites Rightmove and Zoopla, and online takeaway delivery firm Just Eat – which interestingly has no technology patents.
Among the new unicorn companies are name-that-tune app Shazam, online designer clothing store Farfetch, as well as online money transfer businesses TransferWise and Skrill, which was snapped up by London-listed Optimal Payments earlier this year for $1.2bn. The unicorn group waved goodbye to two UK companies over the past 12 months: online fashion group boohoo.com and mobile payments specialist Monitise, both listed on London's AIM, whose shares have tanked over the past 12 months.
Manish Madhvani, managing partner at GP Bullhound, said: "The UK has raced ahead as the undisputed home of unicorns in Europe, with London producing the vast majority of Britain's billion-dollar tech companies. Growth is accelerating because we have created an environment capable of sustaining high levels of investment across a range of tech sectors."
One of Britain's original dotcom millionaires, Dan Wagner, who oversaw Dialog's 95 per cent share price fall as the tech bubble burst at the start of the century, also joins the list of unicorns. His latest venture Powa Technologies, a mobile payments group, is now valued at £1.6bn after last year's acquisition of Hong Kong rival MPayMe. The $75m fee was covered with just 3 per cent of Powa stock, putting an eye-watering valuation on the company. Just a year earlier, a funding round valued Powa at less than $500m.
These lofty valuations, which are often based on the latest round of funding, must be treated with caution. They are generally what someone is willing to pay at a certain time for something and cannot be compared to more reliable valuation sources such as the stock market.
Over in the US, which is still the unicorn capital of the world with 22 more joining last year, messaging app Snapchat recently raised $537.6m in a share sale, valuing the revenue-less group at $16bn.
Meanwhile Fitbit, which makes wearable fitness tracking devices, will be valued at around $3.7bn in its upcoming IPO, making it just the second company of the 12 that have floated in the US in 2015 to have turned a profit in its latest financial year.
All this raises the question: are we in another tech bubble? Not according to Jan Hammer, partner at venture capital firm Index Ventures, which has backed such companies as Just Eat and Funding Circle. He said: "Our companies are currently recruiting for hundreds of jobs, they're producing real revenues and some are even profitable, so we think we are in a completely different place [to the dotcom boom]."
Panmure Gordon's tech guru George O'Connor is sceptical of the unicorn group: "We don't know on what basis these companies are being valued at so we can only then talk about a bubble as long as we understand the dynamics. These are private and by definition opaque businesses."
He suggests being able to secure investment privately might put firms off floating altogether. "Generally we are seeing valuation rises which aren't being matched in the capital markets."
Europe's unicorns are now valued at a combined $120bn. But to put that in context, Apple's stock market value is $731bn and Facebook's is $230bn. So there is still a long way to go before London can be considered a genuine challenger to Silicon Valley, home of the global tech giants.
Wall Street is also still the mecca for founders looking to cash in on their businesses. Two more unicorns, King Digital, the company behind the hugely popular Candy Crush game, and data provider Markit, both turned their backs on London in favour of IPOs in New York.
King's listing was priced at $22.50 a share in March last year but the stock is now languishing at $14.50.
Mark Gregory, UK chief economist at accountancy firm Ernst & Young, said: "There is now a growing belief that next global tech giant will come from London."
That may be so, but not unless there is a change in the way British banks view the tech sector, according to Mr Wagner of Powa. The UK's investment banks typically have just one analyst covering the whole tech sector. Compare that with the US, which has whole teams of number-crunchers compiling research. "I'm constantly disappointed by the fact the UK [stock market] is not geared up to take global tech businesses," Mr Wagner told The Independent.
"The UK market isn't ready for a big tech IPO that is on the cutting-edge of technology. When you're talking about the guys like Uber, the UK is not the natural place to think about, unfortunately."
Register for free to continue reading
Registration is a free and easy way to support our truly independent journalism
By registering, you will also enjoy limited access to Premium articles, exclusive newsletters, commenting, and virtual events with our leading journalists
Already have an account? sign in
Register for free to continue reading
Registration is a free and easy way to support our truly independent journalism
By registering, you will also enjoy limited access to Premium articles, exclusive newsletters, commenting, and virtual events with our leading journalists
Already have an account? sign in
Join our new commenting forum
Join thought-provoking conversations, follow other Independent readers and see their replies