Unfound: these platform co-operatives are creating the tools for a worker-owned economy
Platform co-operatives have grown in popularity as an alternative to the sharing economy
Hazel Sheffield
Tuesday 05 June 2018 11:22 Comments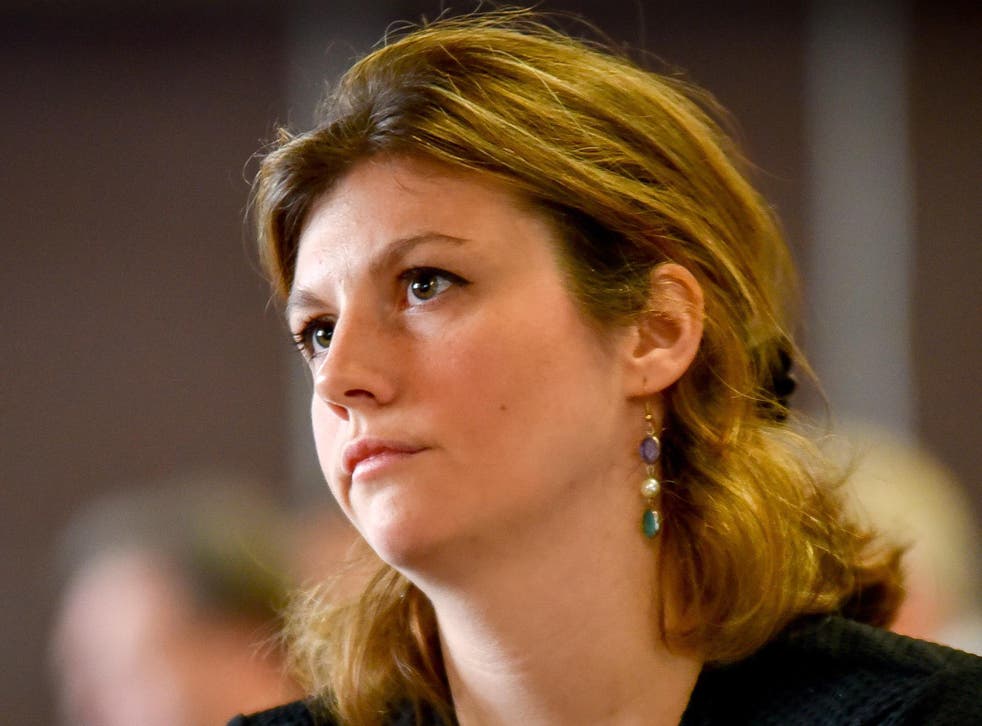 In 2006, Nick Weir got together with a group of Stroud farmers and set out to do something revolutionary. There are hundreds of food growers around Stroud, many of whom sell their produce through community shops in rural locations. Weir and a handful of others planned to set up an co-op called Stroudco to sell produce online, helping growers boost sales and make their businesses more sustainable.
There was only one problem: someone had already done it. It took several years for Weir and the Stroud growers to discover The Open Food Network, which had started in Australia many years earlier. While Stroudco was catching on in the UK, with some growers even making their own adaptations, the founders decided at a meeting in Birmingham in 2013 that they would be better switching to the Open Food Network software, which was better developed and offered more flexibility.
The Stroudco founders were UK pioneers of platform co-operatives: businesses with a digital interface that are owned and controlled by their workers. Stroudco is now part of 389 food co-operatives in the UK OFN network. In the years in-between, platform co-operatives grew in popularity as an alternative to the "sharing economy", which has come to mean platforms controlled by investors that offer precarious work, without many of the benefits of full-time work, such as Uber or Task Rabbit.
Technology has opened up a world of possibility for co-operatives to digitise processes such as decision making, administration and pay, making it easier for them to scale. But the sector is in its infancy. In New York, the New School has held three annual conferences to explore what kind of digital infrastructure these businesses need. Open 2018, a platform co-operative conference set to take place in London in July, will concentrate on collaborative approaches to solving problems.
Co-ops UK, a network for the thousands of existing co-operatives, wanted to go a step further and nurture the handful of nascent platform co-ops in the UK. Through the Hive, a £1 million annual fund for new co-ops supported by the Co-op Bank, and with support from Stir to Action, the magazine and workshop organiser, Co-ops UK has created Unfound, a programme of mentor support and skills training geared towards growing existing platform co-operatives and building digital tools that will benefit the whole sector.
"It's about the art of cooperation in the digital age," says James de la Vigne, who put together the programme in his role as senior researcher at Co-ops UK. "In platforms, as well as facilitating a transaction and creating a value unit like a cab ride or health care, they are also governed digitally. We're looking at what legal structures exist in the UK that would enable co-ops to grow quickly."
Unfound picked eight businesses out of 20 applications, from Land Explorer, a software platform helping community interest groups find and manage land in partnership with the Land Registry and the Ordinance Survey, to the Physio Co-op, a platform for private physiotherapists.
CabFair, another co-op on the Unfound programme, puts drivers and customers in control of an Uber-like platform, allowing them to have a say in worker conditions. The co-op, which is backed by the New Economics Foundation think tank, has raised £20,000 in crowdfunding to build the app. It aims to keep ride costs low and driver wages high by redistributing profits into the wallets of drivers and riders, as well as giving workers basic rights like sick pay and a pension.
The UK Open Food Network now has 700 registered shoppers and 50 of these order each week. It had three years of funding from The Esme Fairbairn Foundation, an independent charity. But Weir knows that money alone won't be enough to make the business viable. Unfound offers him a chance to share the burden of building systems – and to make sure co-ops don't waste time solving the same problems over and over again in isolation, like they did at the start.
"We need to develop a marketplace payments system," he says. "That's the sort of functionality we need. So we need to know if there's a technical way to do this or some governance process we need to go through before people make payments."
Thomas Barlow of The Media Fund, a co-operative trialling ways to finance independent media in the UK, can also so the benefit of joining forces to improve the systems they use to do business.. "We had put to bed the back office until today and now people are talking about HR," he says. Barlow and other members are setting up a mechanism that will allow users to send regular direct debits to media organisations directly, helping to fund and promote struggling enterprises.
Social care users and providers sit on the board of Equal Care, a social care co-operative set up by Emma Adelaide Back to address a crisis of low pay and staff shortages in the industry. "We're not looking at increasing the price of social care, we're just using the platform as a tool to achieve enough efficiencies so that more of it can go to the worker," says Adelaide Back about the concept, which is launching in August.
Equal Care will give carers a choice of the kind of employment contract they want to be on, whether they prefer to work as purely self-employed and have other clients, or whether they want the security and the benefits that come with employment. "I had been working with Co-ops UK to set up a bespoke set of rules for Equal Care as there is no standard for platform co-ops," Adelaide Back says. Thanks to Unfound, she now has the support of seven other founders facing similar challenges.
The eight groups will work collaboratively over the next six weeks to create pitches for tech solutions to shared challenges. These will be presented to attendees of Co-ops UK Congress on 23 June during a live crowdfunding event to raise seed funding to make the solutions a reality.
Just one thing is missing at this early stage: funding. The Hive has allocated a small amount of money to run workshops and pay mentors like Dan Stanley, the founder of Small Axe, a movement-building non-profit, and David Boyle, the director of the Community Shares Company that has helped over 30 groups raise £6.5 million from community shares.
The accelerator wants to test an exchange of institutional investment from, say, banks, hedge funds and pension funds, in return for withdrawable shares in businesses, experimenting with the principle of one member, one vote; rather than one share, one vote as in limited companies. De la Vigne says: "We're working to secure funds to allow us to experiment and learn about the ways in which capital could be structured for pre-start and early stage platform co-ops."
The groups will decide on the pitches for the live crowdfunding event at the start of June. While back-end functions are likely to be shared priorities, the most successful participants will be those who are able to see the big picture, according to mentor Mark Hooper, the founder of IndyCube, which has opened co-working spaces to incubate small businesses in ex-manufacturing towns in Wales. "I'm really interested in seeing how far some of this can go," Hooper says. "There will be a lot of talk about governance, but it will be more about the people in the room and if they want to do things that save the world."
Register for free to continue reading
Registration is a free and easy way to support our truly independent journalism
By registering, you will also enjoy limited access to Premium articles, exclusive newsletters, commenting, and virtual events with our leading journalists
Already have an account? sign in
Join our new commenting forum
Join thought-provoking conversations, follow other Independent readers and see their replies