iPhone 6 and 6 Plus sales top 10 million in opening weekend record for Apple
The iPhone accounts for around 70 per cent of Apple's profit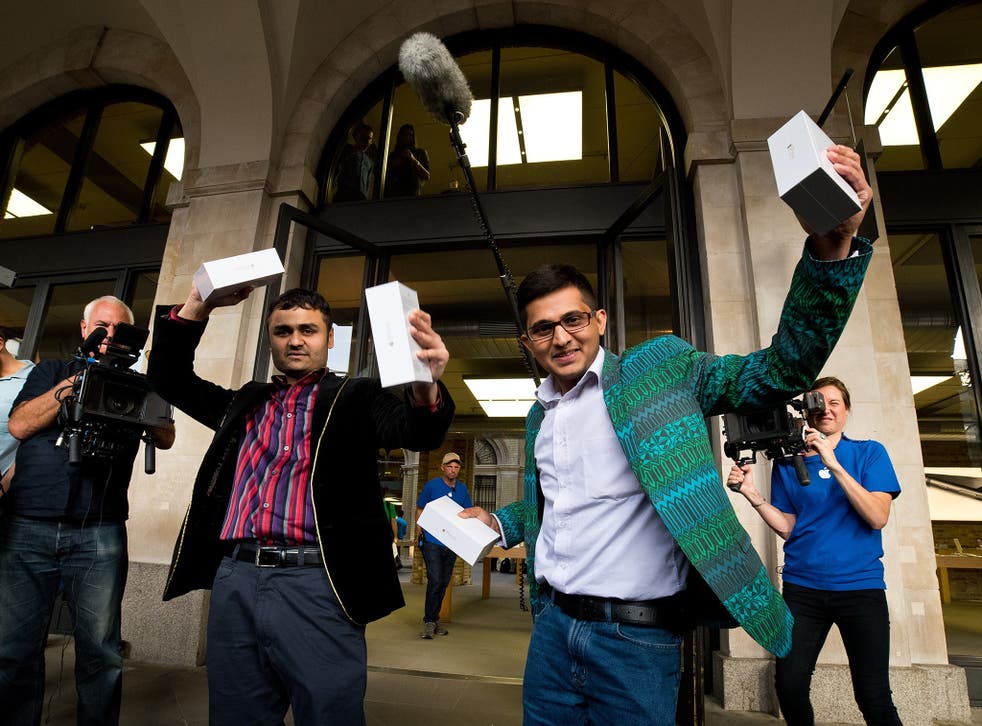 Apple has sold more than 10 million units of the iPhone 6 and iPhone 6 Plus, setting a new record for the company and meeting analysts' optimistic predictions.
This means that that the company continues its record-breaking streak of opening weekend sales, topping last year's figure of nine million iPhones sold for the 5s and 5c.
Analysts have been predicted sales from around 7 million to the low teens, with Barclay's Ben Reitzes commenting earlier this week that "anything above 10mm units should be considered a positive surprise".
The figures will be particularly impressive as unlike with last year's launch sales figures for the 6 and 6 Plus do not include China, the phone company's second largest market by revenue. (The devices are still awaiting a crucial licence in China, creating a thriving grey market for the devices).
Both the iPhone 6 and 6 Plus have larger screens than previous devices (4.7-inches and 5.5-inches respectively) and although Apple has not broken down the sales figures by model, it's thought that the smaller 6 is out-selling the 6 Plus by a significant margin.
In pictures: iPhone 6 goes on sale

Show all 12
Apple's full line-up of phone now comprise the iPhone 6, 6 Plus, 5s and 5c – a relatively cheaper plastic model that the company did not update in its most recent launch, instead choosing to lower the cost (often free with a contract) in order to target less affluent customers.
Although Android still dominates the global smartphone market, the iPhone continues to be the most popular single device in many developed countries with 42 per cent market share in the US. The iPhone also continues to be Apple's main money spinner, providing around 70 per cent of the company's profit.
Join our new commenting forum
Join thought-provoking conversations, follow other Independent readers and see their replies