Osborne urged to spend more on infrastructure by OECD
Potential embarassment for Chancellor as traditionally supportive think tank urges extra investment spending boost to support UK growth.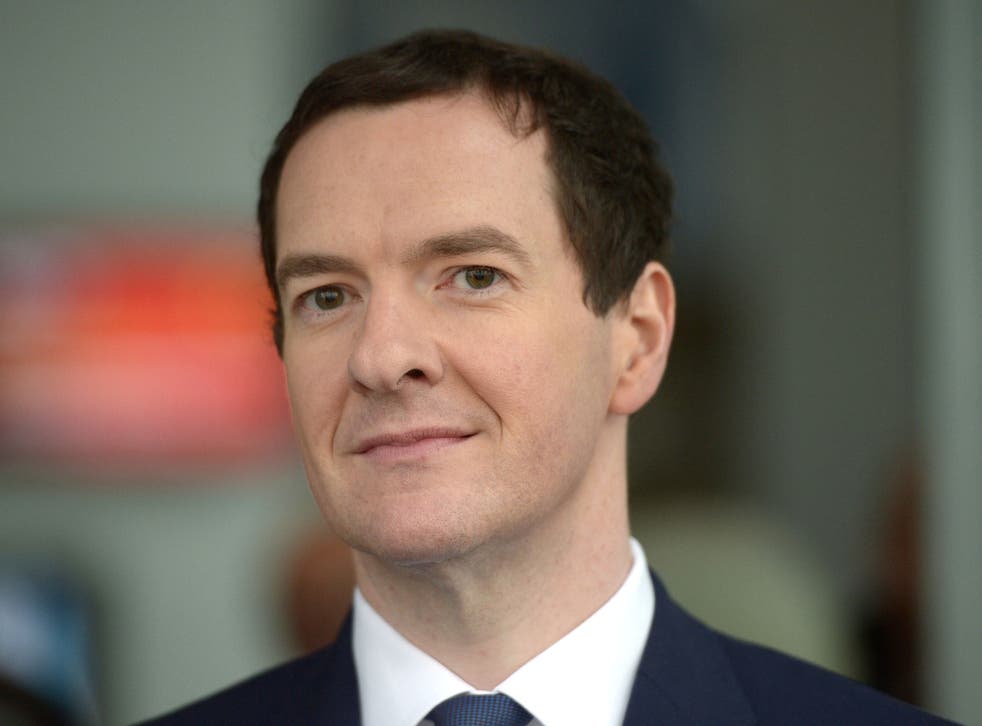 The OECD has urged the UK, along with other countries, to boost government spending on infrastructure in order to stimulate a global economy where growth prospects "have practically flat-lined".
The Paris-based think tank's alarming Interim Economic Outlook cut the global growth forecast for this year to 3 per cent, from the 3.3 per cent it forecast just three months ago. It also slashed the UK's GDP growth outlook for 2016 from 2.4 per cent to 2.1 per cent. It downgraded growth for 2017 from 2.3 per cent to 2 per cent.
The OECD warned fiscal policy is "contractionary in many major economies" and called for a "stronger collective policy response…to support growth". It added that "governments in many countries are currently able to borrow for long periods at very low interest rates, which in effect increases fiscal pace", urging them to increase spending on public investment projects. The UK's 10-year Gilt yield – an indication of the Government's own borrowing rate – hit an all-time low of 1.225 per cent earlier this month.
Despite including a chart in its latest document showing the UK imposing the second largest discretionary budget squeeze between 2014 and 2016 of any major economy except Japan, sources at the OECD said that they were not calling for George Osborne to tear up his contentious fiscal consolidation timetable, but rather said they were hinting at reconfiguration of its balance. This would imply the Chancellor cutting deeper into other areas of government spending or raising taxes to make room for more infrastructure investment in a so-called "balanced-budget multiplier".
Yet Catherine Mann, the OECD's chief economist, did admit in an interview with The Independent, that the UK was one of those countries with sufficient "fiscal space" to stimulate the domestic economy. "It [the UK] has a debt to GDP ratio that is not out of line with other economies. It has the capacity to borrow at very low interest rates. And its current consolidation of over 0.5 percentage point [of GDP] suggests that there is room" she said.
In recent years the Treasury has rejected calls for infrastructure investment stimulus on the grounds that there are no "shovel-ready" projects that can be activated in a hurry. But Ms Mann said this wasn't a convincing excuse. "It's always good to have inventory…Get it going" she said.
The report also featured estimates that a 0.5 per cent of GDP investment in infrastructure by the UK ‑ around £9bn ‑ could boost GDP by almost 0.6 per cent as well as knocking 0.2 per cent off the nation's debt as a share of GDP. This implies that the OECD's so-called "fiscal multipliers" for investment expenditure are currently higher than one. This means such a stimulus effectively pays for itself.
"Quality infrastructure projects would help to support future growth, making up for the shortfall in investment following the cuts imposed across advanced countries in recent years," the OECD said.
The OECD has been a doughty supporter of Mr Osborne's fiscal course since 2010 so its call for a rethink on the composition of further austerity now poses a potential embarassment for him. Mr Osborne's next Budget is due on 16 March. His self-imposed "Charter for Budget Responsibility" compels him to run an absolute budget surplus by 2019-20.
A Treasury spokesperson said: "The OECD's advice to the UK has not changed: we have the right economic strategy and have made significant progress over the past five years. As the Chancellor has said, today's OECD forecasts are another demonstration of the cocktail of risks facing the world this year, with expectations for global growth downgraded in 2016 and 2017. In a turbulent economic climate, we need to show resilience and resolve and keep taking the action necessary to restore order to the public finances and deliver economic security for working people".
Labour's shadow chancellor, John McDonnell, said: "George Osborne is starting to look increasingly isolated, as now the latest report from the OECD confirms what Labour have been saying, that the Chancellor should change direction".
The OECD's latest downgrade growth downgrade ‑ fuelled by a mix of weak trade and investment and low commodity prices ‑ means global growth this year would be no higher than in 2015, which was itself the slowest pace in the past five years.
The United States and Germany suffered the biggest downgrades among major economies, with the OECD slashing its 2016 forecast for both countries by half a percentage point to 2 per cent and 1.3 per cent respectively.
Several major economies around the world including the UK have resorted to unconventional measures like quantitative easing to get inflation away from zero and boost growth, while others - most recently Japan - have resorted to negative interest rates. But the OECD warned that "monetary policy cannot work alone".
The think tank left its forecasts for Chinese growth unchanged for the next two years, but still expects growth to slow to 6.5 per cent in 2016 and 6.2 per cent in 2017.
In the euro zone, the positive effect of lower oil prices on activity has been less than expected, the OECD said, while very low interest rates and a weaker euro had yet to lead to sustained stronger investment. US growth meanwhile sagged under the weight of a stronger dollar which dragged on exports, and the impact of lower oil prices on the country's large oil and gas industry.
Join our new commenting forum
Join thought-provoking conversations, follow other Independent readers and see their replies