4 reasons these Twitter results might be the most important yet
Twitter shares were trading at 25.7 times forward earnings, shy of Facebook's 30.4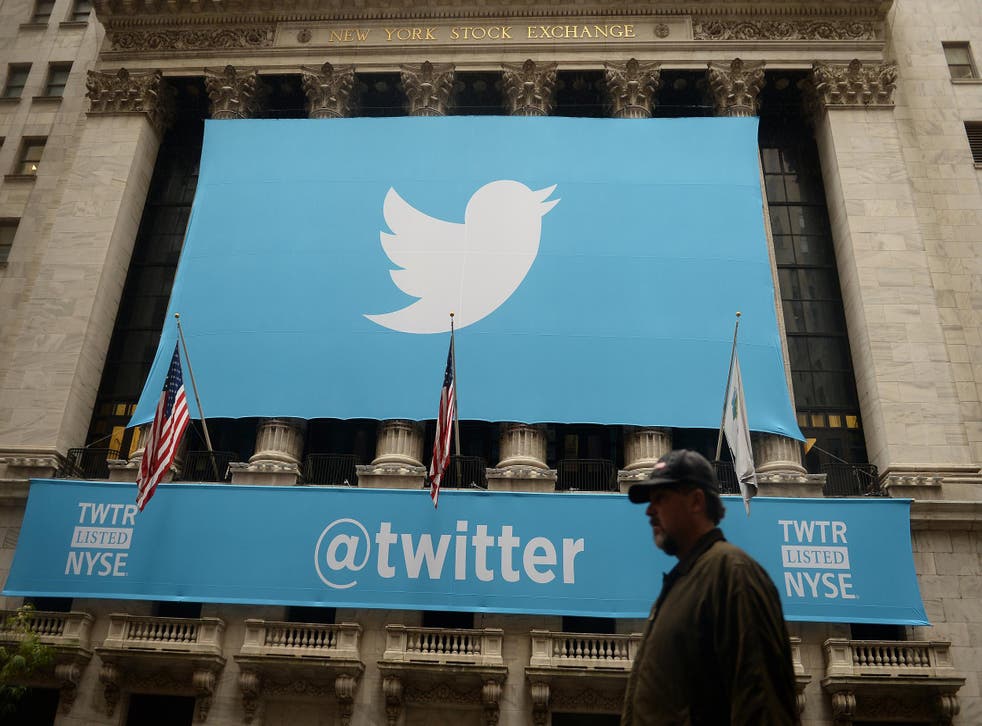 The pressure is on Twitter as it releases its annual results on Wednesday.
The company's share price fell to a fresh all-time low ahead of the results as investors worried that Jack Dorsey might make a shock move to how the service operates.
Dorsey's return as CEO in October was welcomed by a 7 per cent jump in shares.
That now seems like a distant memory.
In the past 12 months the company's shares have lost more than two-thirds of their value and a disappointing set of results could make shares drop even further.

"I think the problem is that in the current market any sign of a weak outlook will be quite harshly punished," Atlantic Equities analyst James Cordwell said.
The company reported an 11 per cent growth in active monthly users in the third quarter to 320 million, the slowest growth since Twitter went public in 2013.
2. People are worried about a change of algorithm
The hashtag #RIPTwitter has been trending after Buzzfeed stoked fears that Twitter could be about to change its algorithm.
Many say that an algorithm that prioritise tweets according to Twitter's own rules will make it too much like Facebook.
Others went as far as saying Twitter might become an "enemy of freedom"
3. Twitter bosses are flying the nest
The departure of four top executives in January has raised concerns about the company's ability to retain talent.
Alex Roetter, vice-president of engineering, Katie Jacobs Stanton, vice-president of global media, Skip Schipper, HR vice-president and Kevin Weil, vice-president of product, all left Twitter as the company tried to turn around its fortunes in the face of shrinking investor confidence.
4. Other companies are more attractive
As of Monday, Twitter shares were trading at 25.7 times forward earnings, shy of Facebook's 30.4, which makes the latter much more attractive for investors.
"Why would you invest in something like a Twitter when Facebook is on a similar valuation with a stronger trajectory - that's the kind of questions investors are asking," Cordwell said.
Biggest business scandals in pictures

Show all 20
Dorsey is faced with balancing investors' demands for change against users fears of new algorithms and features.
Shareholders are worried, but analysts don't think the results will be all bad news.
They expect profits of 12 cents per share on roughly $710 million in revenue for the quarter. That would be about 48 per cent growth in revenue over the same quarter last year
Join our new commenting forum
Join thought-provoking conversations, follow other Independent readers and see their replies