6 ways to manage your emails better in 2016, according to experts
Companies need to be mindful of the burden of e-mails on their staff and implement ways to reduce it in order to increase productivity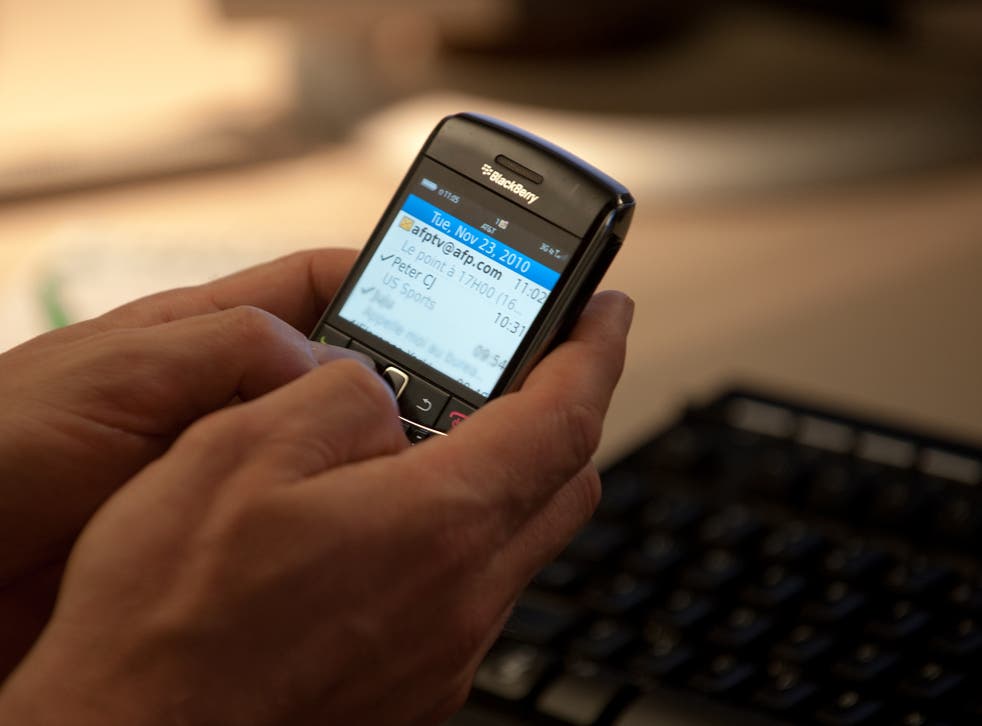 If you are making resolutions at work for 2016, changing the way you manage emails should be top of the list.
Companies need to be mindful of the burden of e-mails on their staff and implement ways to reduce it in order to increase productivity and efficiency, according to specialists.
Britain is now the second least productive economy in the G7, behind only Japan, according to latest ONS figures.
The leaders — Germany, France and America — produce a third more than the UK.
A new report by the London-based Future Work Center, which conducts psychological research on workplace experiences, found that two of the most stressful habits were leaving emails on all day and checking emails early in the morning and late at night.
Every company is different. But everyone can make these six small changes to manage their emails better and boost productivity, according to Professor Sir Cary Cooper, a psychologist and Professor of Organizational Psychology and Health at Alliance Manchester Business School, and Chris West, a copywriter and creative director at Verbal Identity, which coaches UK and global companies on their commercial writing.
1. Death to cc'ing
Only 'cc' ( put someone in copy) if they absolutely have to be updated on the issue, according to Sir Cooper and Chris West.
Some companies are already addressing the issue.
Luca Cordero di Montezemolo, the Ferrari chairman, has done exactly that. At Ferrari, employees are limited to cc'ing just 3 people.
2. Don't email when you can walk
Save some time and walk to your colleague or manager's desk to discuss the issue instead of sending an email, Cooper suggests.
3. Write emails within working hours (especially if you're the boss)
Sending an email after 6pm if you're the boss suggest that you expect your team to be online at 9pm and read it.
If you absolutely have to put your thoughts on paper, you can use the 'delayed send' function, which makes the email arrive at the start of the next working day, Cooper said.
4. The power of polite
You should show the reader you've considered the value of their time by spelling correctly and using punctuating for clarity. Likewise, stopping to write 'please' and 'thank you' in full means a lot,according to Chris West.
Studies from the world of linguistics show that a small investment in social niceties at the start aren't wasting time, they're signalling that the writer wants the conversation to proceed along socially-normal lines.
5. Find a catchy subject line
Craft a subject line to focus your thoughts, and focus the reader's attention.
6. Keep you emails clear
Style is important. Emails should be clear, conscience and to the point. No sentence should be more than 14 words long. Longer sentences should be split into two.
You can also use the SCQA style ( Situation, Complication, Question, Answer) – a technique borrowed from management consultants.
- Situation - be clear why this issue needs to be addressed
- Complication – say what the problem is
- Question – what's the central pivotal question you want the reader to now consider?
- Answer – tell them what you're recommending/asking them for help with
Join our new commenting forum
Join thought-provoking conversations, follow other Independent readers and see their replies