A genius career move ... the man who went from Dixons (in Hemel) to boss of Apple stores (in California)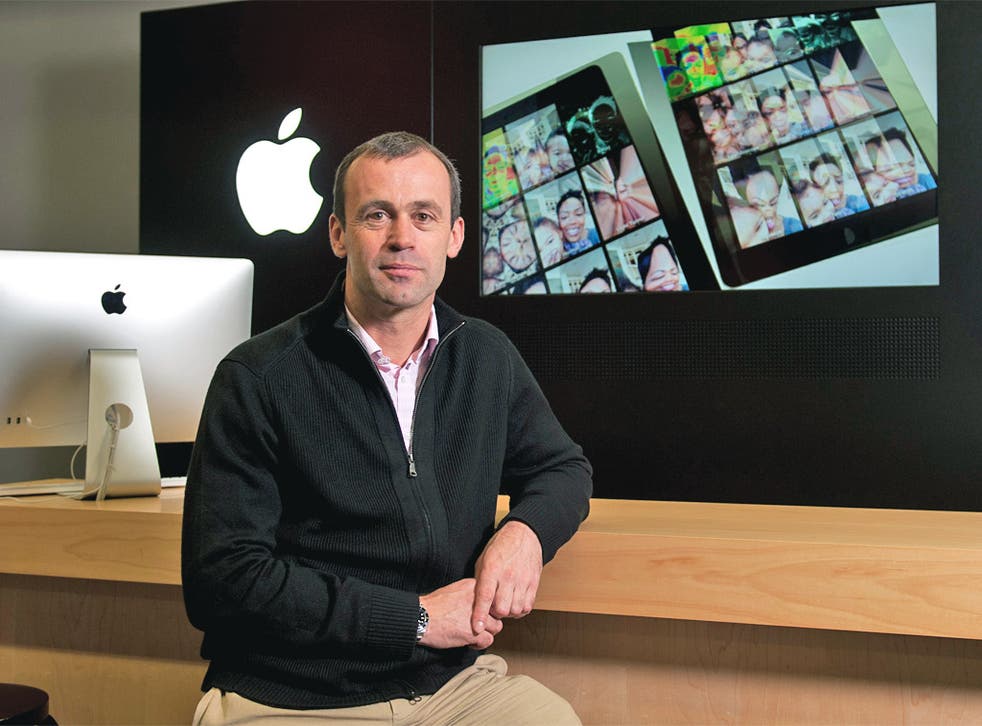 The chief executive of Dixons Retail is to swap Hemel Hempstead and an arduous retail turnaround for the Californian sunshine and highly coveted role of running the global stores of the technology giant, Apple.
John Browett, who took the helm at the owner of Currys and PC World in December 2007, shocked the electricals world yesterday by revealing he will be decamping to Cupertino at the end of April and taking up residence alongside scores of Apple's millionaires among the town's 58,000 inhabitants.
The former Tesco director has landed the job of running Apple's 361 stores in 10 countries, which is one of the most high-profile in global retail.
Not only is Apple the world's most valuable company by market capitalisation, but it is also arguably the only technology company that can spark a near-riot when the launch of one of its latest products does not go according to plan. Angry Chinese shoppers threw eggs at Apple's flagship store in Beijing and wrestled with police last month after being told the company's latest smart phone would not go on sale as promised.
As senior vice-president of retail at Apple, Mr Browett, 46, will also be responsible for the group's shops in London's Regent Street and Covent Garden, which are among, if not the, most profitable retail stores in the capital.
All this seems a long way from Dixons' headquarters in Hemel Hempstead, a town best-known for a complex road junction, dubbed "magic roundabout". The financial contrast between the two companies is also stark. Apple made jaw-dropping profits of $25.92bn (£14.5bn) last year, but Dixons lost £224.1m for the year to 30 April, following hefty restructuring charges.
But Mr Browett said: "Obviously, it was a tough decision to make. I agonised about the move because I really love it at Dixons. It was just one of those stupendous things that come along and I think I would have kicked myself in a few years' time if I hadn't taken it. It is an amazing opportunity to work inside a great technology company and be part of that executive team."
While the share price fell sharply during his tenure at Dixons Retail, Mr Browett will be remembered as the person who helped to see off rivals by improving customer service in UK stores.
Best Buy UK closed its 11 stores here last month after failing to make its mark and the pan-European group Kesa Electricals will complete the sale of its Comet chain this week to the investment firm Opcapita for a nominal £2.
For Mr Browett, who lives in London's upmarket Highgate, Apple will not be a total culture shock. He took his MBA at Wharton Business School, the Ivy League university in Philadelphia. His wife is also American and they have three daughters.
Two continents, two companies
Dixons
Headquarters: Hemel Hempstead, Hertfordshire
Market capitalisation: £509m
Financials: loss of £224m
Founders: Charles Kalms and Michael Mindel
Best known for: Currys and PC World
Apple
Headquarters: Cupertino, California
Market capitalisation: $424bn
Financials: profit of $26bn
Founders: the late Steve Jobs, Ronald Wayne and Steve Wozniak
Best known for: Macintosh computers, iPod, iTunes, iPhone and iPad
Join our new commenting forum
Join thought-provoking conversations, follow other Independent readers and see their replies