Amazon is offering one hour deliveries using customers as drivers
Amazon says drivers will be paid between £13 and £15 per hour but this is not guaranteed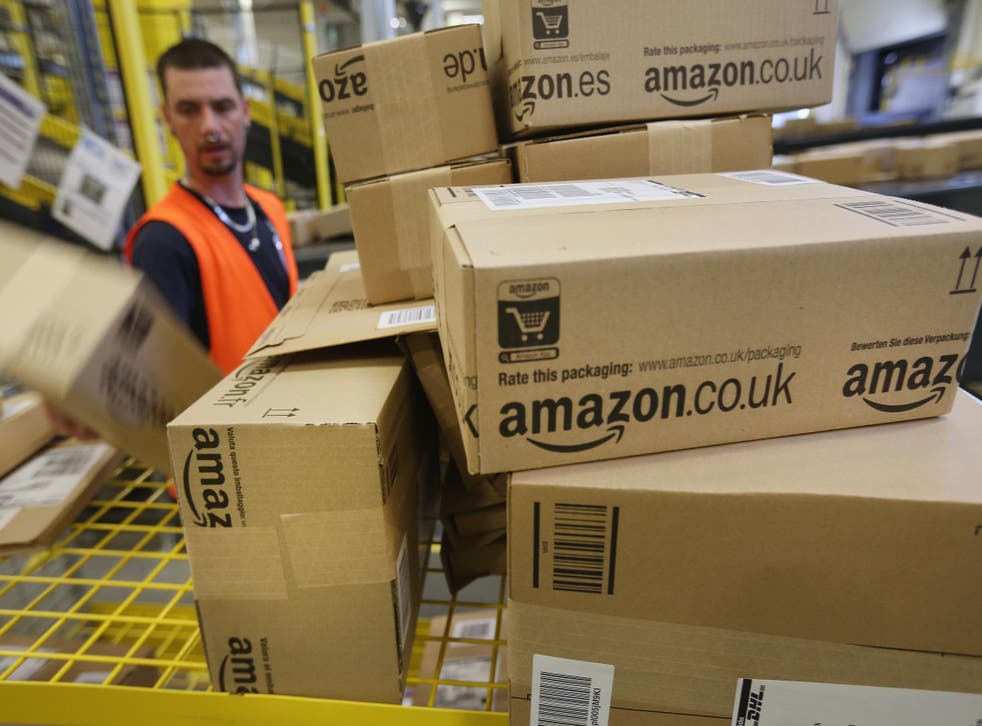 Amazon wants to use freelance drivers that might come from its own customer base. The new army of drivers will be able to deliver parcels within an hour, matching the fastest time the company currently offers though its Prime Now service.
Drivers will be paid between £13 and £15 per hour to pick up parcels from local distribution centres and drop them off to customers.
Amazon has developed a smartphone app that leads the customers to their destinations.
The scheme, called Amazon Flex, will start in Birmingham this month.
According to Amazon the job "is a great opportunity to be your own boss". Drivers can choose when and where to work: "All you need is a vehicle, an Android phone, and some free time," a job advertisement on Craigslist says.
This will put Amazon in a controversial area of law around casual working through apps. The so-called "gig economy", where workers are paid per job on a casual basis, is currently being contested in the courts.
Uber, which has 30,000 drivers in London and uses a similar arrangement to Amazon Flex, is currently contesting legal action over its drivers' employment rights in the UK.
James Farrar, a driver for the US multinational, claimed in court on Wednesday that he is not a freelancer as the company says, but an Uber employee.
"Working for Uber is my job. I do not run a private hire business," Farrer told the court. "I do not have a service company. I do not advertise 'driving services', I have no one working for me, I have only one car licensed with TfL for private hire work and I only drive for Uber."
Business news: In pictures

Show all 13
If successful, Farrar and thousands of other Uber drivers and potentially others working in the gig economy could be entitled to sick pay, holiday pay and other employment benefits.
A recent investigation found that many Hermes delivery drivers who are also self-employed in fact earn less than the minimum wage because the routes set by the company take far longer than Hermes estimated.
Amazon has already said it can't guarantee wages of £13-£15 per hour. Its advert states: "the actual time taken per delivery may vary (because it could, occasionally, take less time or a little more time than expected) so the earnings per hour may vary."
Join our new commenting forum
Join thought-provoking conversations, follow other Independent readers and see their replies