The Independent's journalism is supported by our readers. When you purchase through links on our site, we may earn commission.
Amazon goes after Jessica Alba's The Honest Company with new line of premium baby products
Jeff Bezos has a reputation for disrupting markets and devouring rivals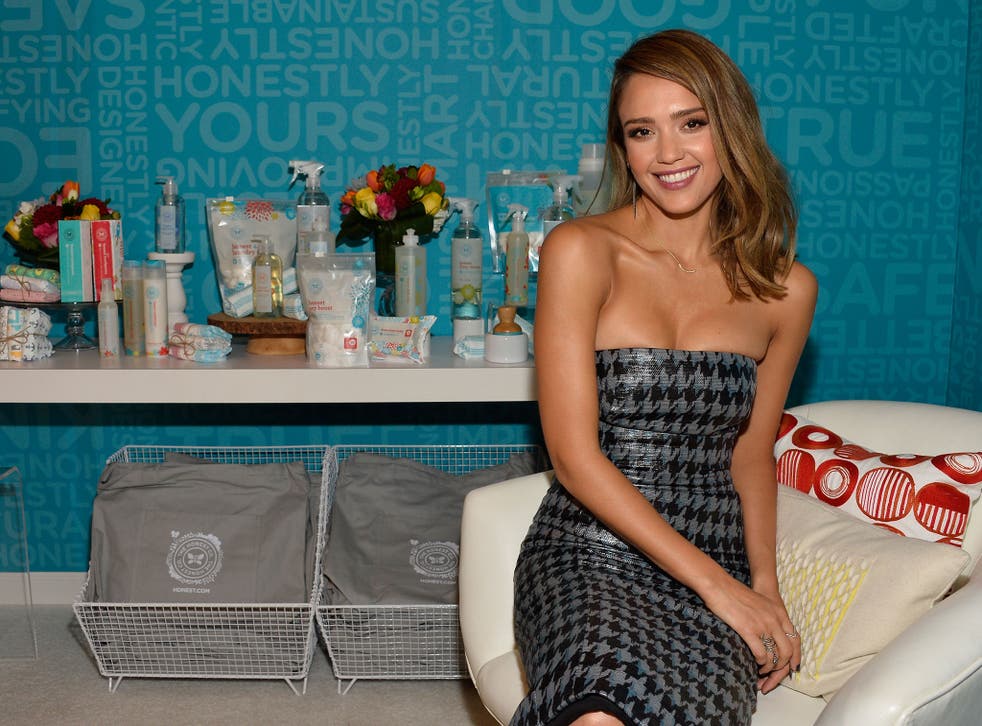 Bad news for Jessica Alba.
The actress has made a fortune thanks to her baby products business, The Honest Company, but there's a new rival in town: Amazon.
The online retailer has launched its own line of branded baby products, Amazon Elements, putting into direct competition with Alba's nappy empire, which consists of "eco-friendly, non-toxic" essentials for new mothers.
The service, which sees Amazon expanding into yet another high value market, is exclusive to Amazon Prime users and will see customers paying a little extra for presumably higher quality products.
Amazon Elements will remain exclusive to Prime customers, suggesting that it wants to build a line of products for premium users in a bid to lure one-off users into getting a membership. Either way, it's not good news for the Sin City actress.
Until now, The Honest Company has encountered almost no competition and, with the help of Alba's celebrity, sales are on track to reach $150m this year – three times that of 2013. Over the summer, The Honest Company raised $70 million at a valuation just shy of $1 billion and signalled plans to go public.
But the company is facing a new challenge: roughly 80 per cent of its products are sold online through customers who subscribe to a monthly delivery service. That's exactly what Amazon Elements will be doing and Jeff Bezos, the chief executive of Amazon, has a reputation for disrupting markets and devouring rivals.
Watch out Jessica.
Join our new commenting forum
Join thought-provoking conversations, follow other Independent readers and see their replies