Amazon launches its Fresh food delivery service in the UK
Customers will be able to order from a catalogue of about 130,000 products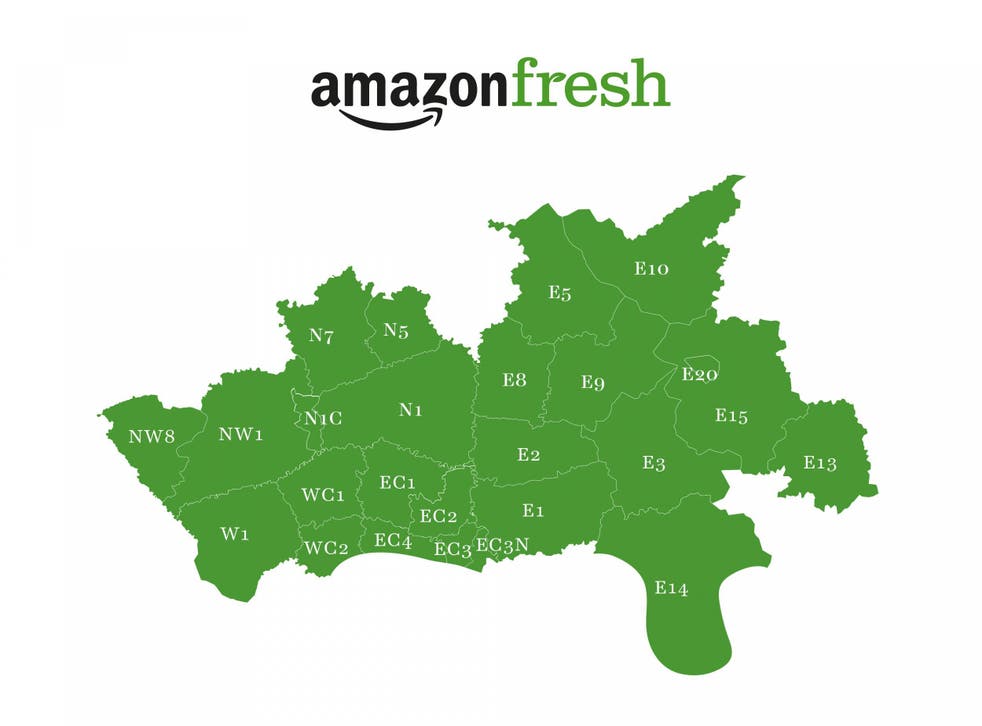 Amazon is competing with British supermarkets as it launches its own food delivery service in the UK in 69 central and east London postcodes
Amazon Fresh is available to Amazon Prime customers in areas including Camden, Hackney, Soho, Marylebone and Mayfair as the service makes its first steps outside the US.
Prime users are already paying a £79 annual subscription for the service which offers TV and music streaming and free deliveries on certain items.
They can now sign up to the AmazonFresh service for an additional £6.99 monthly fee with unlimited deliveries for orders of above £40.
Customers will be able to order from a catalogue of about 130,000 products. These include major brands names such as Coca-Cola, Kellogg's or Danone as well as products from independent local producers from locations such as London's landmark Borough Market.
Same-day delivery will be available, allowing shoppers to order at lunchtime for a delivery at 5pm the same evening.
Ajay Kavan, vice president of AmazonFresh, said the company is launching the offer in a limited area and will take its time to observe and improve the service.
"We will be very methodical and considered in how we roll this service out further in the UK," Kavan said.
The move comes after the online retailer signed a deal with British supermarket Morrisons in February this year.
It puts further pressure on Britain's big four supermarkets which are already facing a battle against the rise of German discounters Aldi and Lidl, which continue to win customers with their low prices and increased store numbers.
Sainsbury's and its main competitors have simplified pricing, phasing out complex promotions and replacing them with lower prices on everyday products such as chicken, eggs and cheese.
The supermarket products that cost the same while shrinking in size

Show all 5
AmazonFresh could also pose a significant challenge to specialist delivery service Ocado.
Bryan Roberts, a retail expert from TCC Global said the news of AmazonFresh coming into the UK is the last thing the big four and Ocado wanted to hear.
"While there is no cast-iron guarantee of success... I'm tempted to believe that we'll look back on today as something of a disruptive game-changer up there with the entry of Aldi and Lidl," Roberts told the BBC.
Join our new commenting forum
Join thought-provoking conversations, follow other Independent readers and see their replies