Amazon takes aim at supermarkets with plans to expand food department
The US online retailer is planning to expanding its Pantry service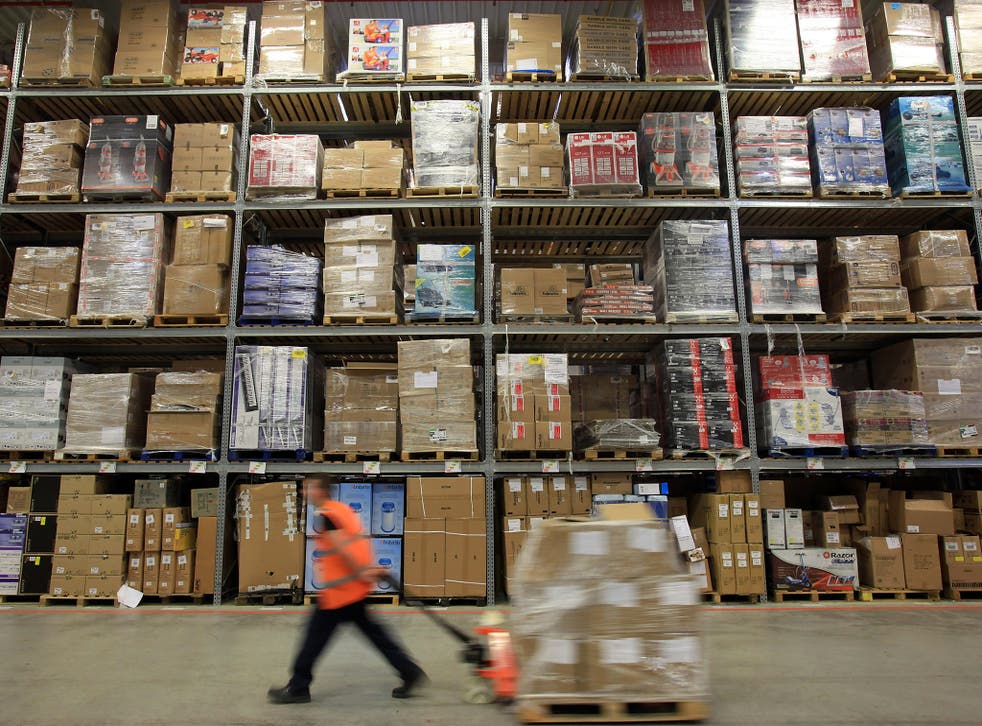 The UK's supermarkets will be faced with a challenge other than the rise of low-cost rivals next year, according to Amazon UK chief.
The American online retailer is planning to dramatically expand its Pantry service – the food department it launched in November that sells more than 4,000 branded food and drink as well as health and beauty products.
Amazon intends to add thousands more goods to the 4000 already on offer, which customers can get delivered for £2.99 per large 'Pantry box', Christopher North told the Guardian.
"We are really happy with the early numbers," he told the newspaper. "In the new year we are going to be adding a lot more products."
North remained tight-lipped about a possible launch of Amazon Fresh – the fresh food delivery service it operates in New York and the west coast of America and which it reportedly trialled in London earlier this year.
"When we believe we have got the offer right, and the economics, we will roll it out internationally," North said in his Guardian interview.
By expanding the service Amazon is tapping into the growing trend for online shopping, which along with a move toward convenience and the mounting popularity of low-cost supermarkets like Aldi and Lidl has put pressure on traditional grocers like Tesco, Sainsbury's, Morrisons and Asda and their portfolios of out of town superstores.
Aldi and Lidl reached a combined 10% market share for the first time earlier this year.
The move further into food marks another major development for Amazon in the UK this year.
It has reportedly added millions of users to Prime, its membership programme that offers one-hour delivery as well as access to its fast-growing video and music streaming service.
It also recruited former Top Gear presenters Jeremy Clarkson, Richard Hammond and James May to front a new car TV show for Prime.
It had a record day on Black Friday, with 7.4 million orders compared with 5.5 million in 2014, the Guardian reported.
Prime's one-hour delivery was a driver of success, North said.
The Harvard graduate added that he did not want to speculate on whether Amazon would pay more tax in the UK after changing the way it records sales.
UK sales will now be booked in the UK rather than Luxembourg, where Amazon's European headquarters are based – a structure for which it was criticised by tax avoidance campaigners.
Britain has attempted to crackdown on so-called "diverted profits" with a 25% tax on any companies judged to have artificially moved profits elsewhere.
North said the new structure was down to the fact that it has 29 warehouses across Europe.
"The motivation for the branches is the requirement to get closer and closer to customers and bring the best innovations to them."
"We are constantly looking at our structure and making sure we are serving customers the best way possible."
Register for free to continue reading
Registration is a free and easy way to support our truly independent journalism
By registering, you will also enjoy limited access to Premium articles, exclusive newsletters, commenting, and virtual events with our leading journalists
Already have an account? sign in
Register for free to continue reading
Registration is a free and easy way to support our truly independent journalism
By registering, you will also enjoy limited access to Premium articles, exclusive newsletters, commenting, and virtual events with our leading journalists
Already have an account? sign in
Join our new commenting forum
Join thought-provoking conversations, follow other Independent readers and see their replies