Anger over pay rise for Co-op Bank boss despite more losses
Niall Booker, who was paid £3.1m last year, could see his salary jump to almost £5m next year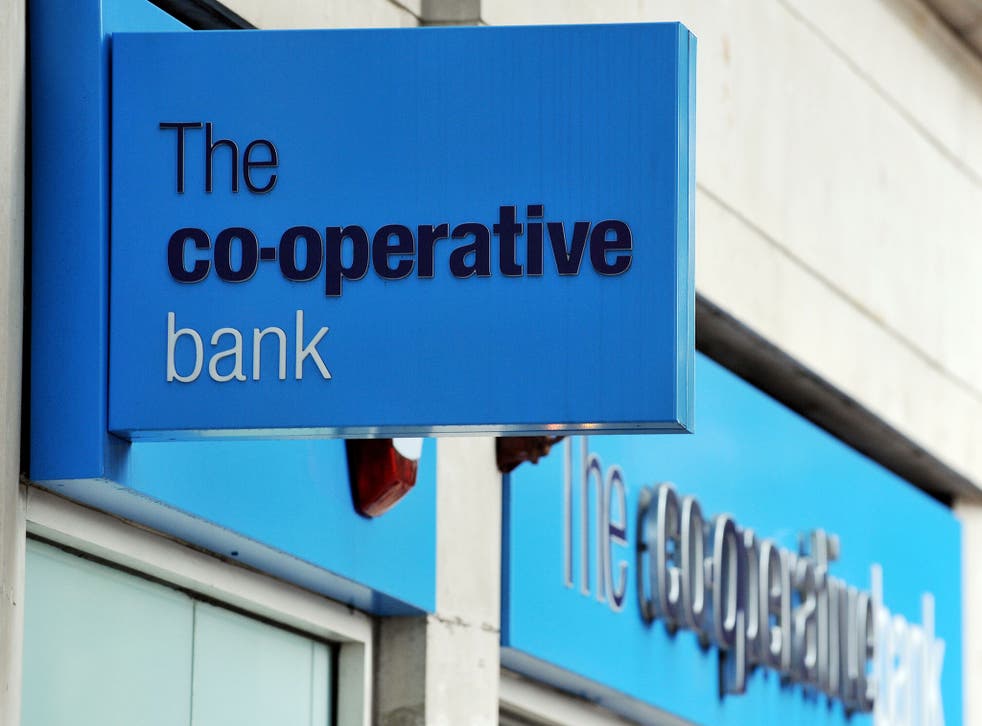 Campaigners have attacked the Co-operative Bank for handing its new chief executive a near £2m pay rise to keep him with the troubled lender for at least another 18 months.
Niall Booker, who was paid £3.1m last year, could see his salary jump to almost £5m next year if he hits targets. The bumper package was announced as he revealed that the company faces at least another two years of losses.
Co-op Bank almost went under in 2013 when previous management – under the disgraced former chairman Paul Flowers – revealed a £1.5bn black hole in its balance sheet. It was bailed out and is now largely owned by hedge funds, with Co-op Group's stake reduced to 20 per cent. Yesterday the bank announced its third year of losses, though with the pre-tax loss cut from £633m to £264m.
Dennis Holt, the chairman, said that Mr Booker's new contract was much more heavily weighted to variable rather than fixed pay, and added: "Variable pay is not cash in his pocket and the overall quantum he could earn is basically the same."
However, he was criticised by campaigners at the Robin Hood Tax campaign group, who are pushing for more regulation over bankers' pay.
David Hillman, a spokesman for the group, said: "When even a loss-making bank embroiled in controversy hands out stratospheric sums to its chief executive, it underlines just how out of sync with the rest of the economy banks have become. The banking sector has proven it cannot voluntarily reform itself. The stories of scandals and excesses just keep on coming. That's why the Government must intervene and ensure banks start playing a more productive role in society."
Among Co-op Bank's losses for last year were £101m of costs, down from £411m, for mis-selling PPI and other so-called conduct issues mainly because of breaches of the Consumer Credit Act. It also said that it had lost more than 50,000 current accounts, or around 4 per cent of the 1.4 million total. Mr Booker said this had stabilised in the second half of the year with small net gains in the number of people who held their main account with the Co-op.
Mr Booker added that more branch closures and job losses will come this year after 72 branches and 993 jobs went last year. He said that another 57 branches will close and head-office staff will be cut, but he would not say how many jobs will go.
He also announced that the bank is planning to sell off its "Optimum" portfolio of residential and buy-to-let mortgages through securitisation.
That will help it to get through the next set of stress tests from the Prudential Regulation Authority ,which it failed in December. But it could also mean that some of the bank's key balance sheet ratios would get worse before they become stronger, Mr Booker warned.
He added: "We inherited deep-rooted issues and will need to cut the cost base further, but we are making progress in transforming the bank into a sustainable and profitable business."
On taking the pay rise, Mr Booker, who joined the bank in 2014 having previously been chief executive of HSBC North America, said he had accepted the new deal "mindful of the views and concerns of staff, customers and the public at large."
Join our new commenting forum
Join thought-provoking conversations, follow other Independent readers and see their replies