Apple invests $1bn in Didi Chuxing, Uber's Chinese rival
Uber's larger rival gains new cash in battle for users
Alex Webb
,
Lulu Yilun Chen Comments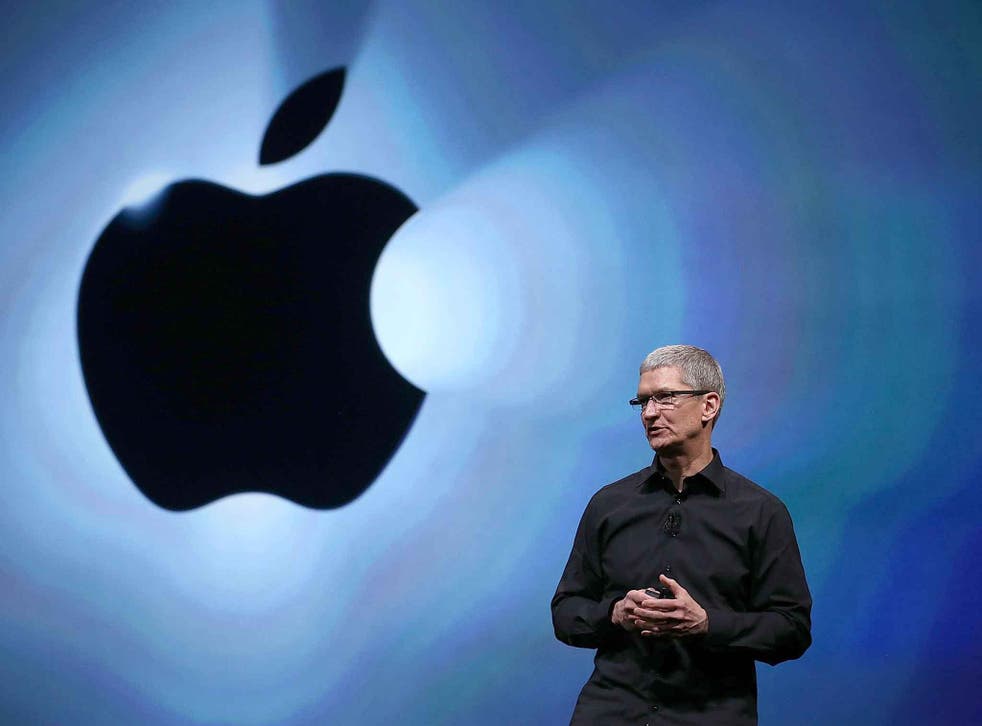 Apple marked its first admission of interest in the automotive industry, investing $1 billion in Chinese ride-sharing service Didi.
The iPhone maker will help the rival to Uber build up a platform that already handles more than 11 million rides a day and serves about 300 million users across China. It joins other investors including Alibaba and Tencent, the country's two largest Internet companies.
Apple is under pressure to find new markets as its main smartphone business slows. Chief Executive Officer Tim Cook has pointed to higher-margin services as a growth area and suggested he would use some of its $200 billion-plus cash hoard for investments. Till now, it's mostly bought or backed smaller companies developing technology that complements existing offerings: its largest acquisition was the $3 billion spent on headphones-maker and streaming music service Beats in 2014.
"This is a definite sign that Apple is interested in tackling transportation challenges," said Brian Blau, a San Francisco-based Gartner Inc. analyst. "If Apple has their own technology in the future, this would make sense from the perspective of Didi wanting to use Apple car technology."
The tapering of iPad and iPhone sales, coupled with the slow adoption of the Apple Watch, has invited criticism of Cook while simultaneously stirring debate about what its next blockbuster product could be.
The hiring of a slew of automotive engineers from the likes of Tesla and Mercedes-Benz parent Daimler over the past two years has ignited speculation that Apple is investigating the development of a self-driving or electric vehicle. Talks with BMW AG and Daimler about prospective partnerships broke down last year over disagreements on who would own the data generated by the vehicles, Germany's Handelsblatt newspaper reported last month.
While Apple's CarPlay allows music and media to play on vehicles' entertainment systems, the company has yet to reveal investments in actual transportation services. The investment is its largest overseas deal and will also allows Apple to forge alliances in its biggest market outside of the US.
"This gives people another reason to use Apple Wallet and increases Apple's presence in China," said Chi Tsang, an analyst at HSBC Securities Asia "Didi's a good partner to have, it's a good operator, and could provide additional collaboration with Alibaba and Tencent."
Securing a firm foothold in the world's largest mobile arena will become crucial as the once red-hot global smartphone arena undergoes its worst downturn on record. Apple only just reported its first quarterly sales decline in 13 years, the result of both a maturing market and the growing infrequency of phone upgrades.
Apple's newfound Chinese partner Didi, incorporated as Xiaoju Kuaizhi Inc., was already in the process of raising more than $2 billion at a valuation of about $25 billion, people familiar with the matter have said.
Business news: In pictures

Show all 13
Talks between the two companies started with a joke made by Didi President Jean Liu to Cook last month, she said on Friday after the investment was announced. Any company named after a fruit "could achieve something big," she jested during an April 20 meeting at Apple's Cupertino headquarters. Didi's formal name Xiaoju means "little orange" in Chinese.
On a conference call with analysts a week later, Cook intimated he was open to making large investments.
"We're always looking in the market about things that could complement things that we do today, become features in something we do, or allow us to accelerate entry into a category that we're excited about," he said. "We would definitely buy something larger than we've bought thus far. It's more about the strategic fit and whether it's a great technology and great people."
© 2016 Bloomberg L.P
Register for free to continue reading
Registration is a free and easy way to support our truly independent journalism
By registering, you will also enjoy limited access to Premium articles, exclusive newsletters, commenting, and virtual events with our leading journalists
Already have an account? sign in
Join our new commenting forum
Join thought-provoking conversations, follow other Independent readers and see their replies