Apple cheers investors with promise to pay out $100bn for shares
Tech giant beat Wall Street expectations for revenue and iPhone sales
Caitlin Morrison
Wednesday 02 May 2018 08:09 Comments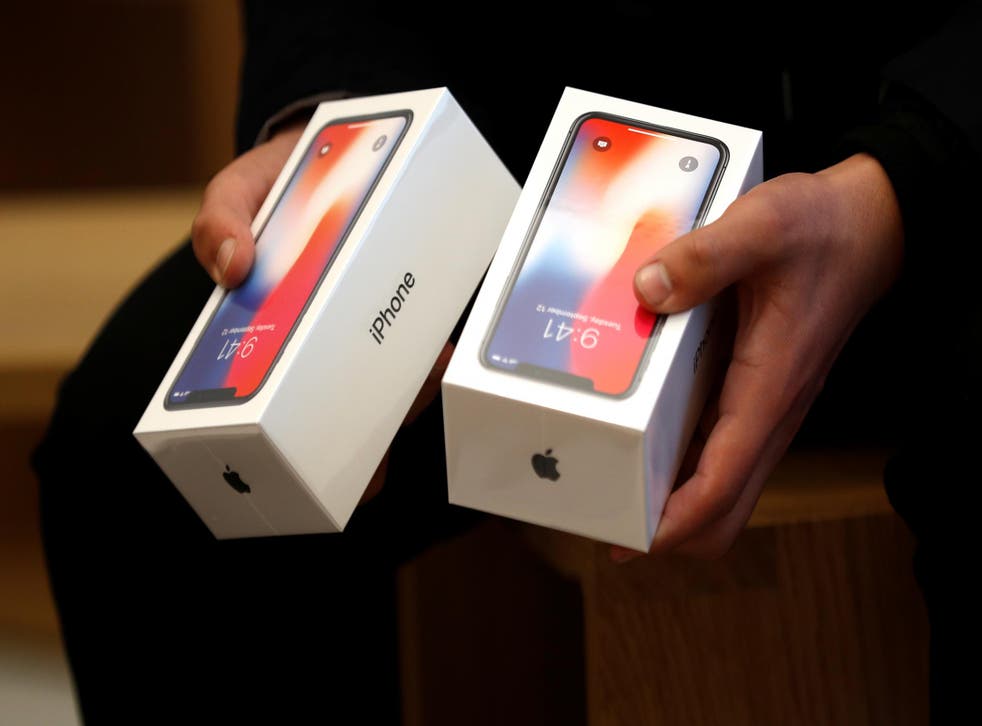 Apple reported resilient iPhone sales in the face of waning global demand and promised $100bn in additional stock buybacks, in its best ever results for the second quarter.
The tech giant's figures beat Wall Street expectations, driving shares up 3.6 per cent in after-hours trading overnight on Tuesday.
The company reported revenue of $61.1bn (£44.9bn), up from $52.9bn in the same period of last year and ahead of expectations of $60.8bn. Average selling prices for iPhones hit $728, compared with expectations of $742, and up more than 10 per cent from $655 in 2017.
Apple reported sales of 52.2 million iPhones, up from 50.7 million last year and just missing Wall Street's target of 52.3 million.
Analysts had feared the high price was muting demand for the iPhone X, but Apple chief executive Tim Cook said it was the most popular iPhone model every week in the March quarter.
"This is the first cycle that we've ever had where the top-of-the-line iPhone model has also been the most popular," he said.
"It's one of those things like when a team wins the Super Bowl, maybe you want them to win by a few more points. But it's a Super Bowl winner and that's how we feel about it."
Meanwhile, Apple is using the cash that has been freed up by tax changes brought in by Donald Trump to buy back stock, picking up $23.5bn in shares over the second quarter. The group is now targeting $100bn in future share acquisitions, although it has not set a date for completing the purchases.
London Capital Group's Jasper Lawler said: "Suppliers across the globe had warned about demand weakness for smartphones, which played into ongoing concerns over Apple reliance on the iPhone. Yet sales of 52.2 million iPhones has put those fears to bed, at least for the time being."
However, he warned: "Whilst the $100bn share buyback and hike in dividend to 16 per cent are certainly crowd pleasers, this is not driving future growth – and the lack of enthusiasm for strategic investment is slightly concerning."
Additional reporting by news wires
Register for free to continue reading
Registration is a free and easy way to support our truly independent journalism
By registering, you will also enjoy limited access to Premium articles, exclusive newsletters, commenting, and virtual events with our leading journalists
Already have an account? sign in
Join our new commenting forum
Join thought-provoking conversations, follow other Independent readers and see their replies