Apple shares suffer from biggest losing streak since 1998
Tim Cook is insisting that everything is fine
Zlata Rodionova
Tuesday 03 May 2016 13:15 Comments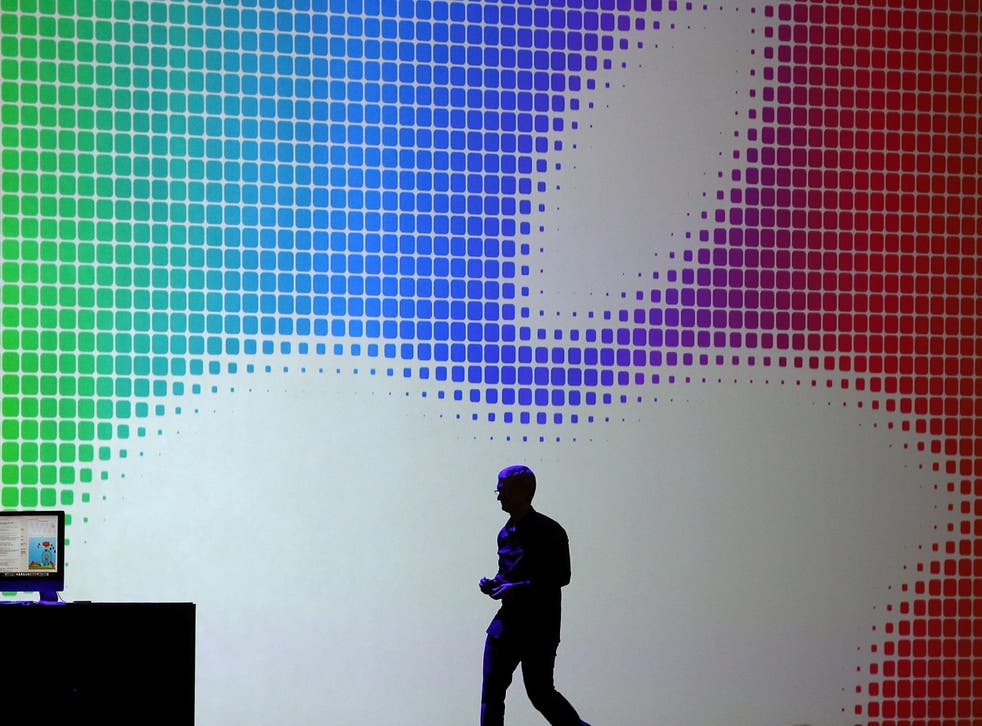 Apple shares have suffered from their longest losing streak since 1998 - the same year the company released its first iMac personal computer.
More than $73 billion has been erased from Apple's market value in recent days with shares falling a further 0.18 per cent on Monday, the company's eight consecutive session of losses.
The iPhone maker's shares have tumbled 13 per cent since last gaining ground on April 20. This includes a 6.3 per cent drop on April 27 after Apple reported that quarterly iPhone sales fell for the first time ever and revenue fell for the first time since 2003.
Tim Cook , Apple CEO, said that claims the tech firm is dead were a "huge overreaction".
"I couldn't disagree more," Tim Cook told in an interview on CNBC when asked if Apple's best days were now behind it.
"The future of Apple is very bright, our future product pipeline has some amazing products," Cook added.
In its latest quarterly results, Apple projected earnings per share of $1.90 compared to estimates of $2, and revenues of $50.6 billion rather than higher estimates of $51.97.
iPhone sales, which make up nearly 70 per cent of the company's overall sales, were hurt as the company sold 10 million fewer devices as in the same period in 2015.
Slowing growth in China, an oversaturated market and Apple's record iPhone sales in 2015, increasingly difficult to replicate, were seen as the reasons behing the disappoiting results.
Carl Icahn, a billionaire investor who reportedly owned 45.8 million Apple shares at the end of last year, also did not reassure investors when he dumped all of his Apple stock.
Many analysts said the market is hoping that Apple will release another product with the selling power of the iPhone.
"They need to come out with that next great product," Angelo Zino, a financial analyst with S&P Global Market Intelligence, said before Apple released its earnings report.
Gadget and tech news: In pictures

Show all 25
Zino was optimistic about the company's future, but added: "Apple absolutely needs to start diversifying their revenue base."
Apple highlighted its service businesses - the App Store, iTunes, its streaming music subscription and mobile payments - is growing quickly and made $6 billion last year.
"The most important thing for us is that we want to have a great customer experience," Mr Cook said during a Q&A session after the earnings were released. "So overwhelmingly the thing that drives us is to embark on services that help that and become a part of the ecosystem."
Register for free to continue reading
Registration is a free and easy way to support our truly independent journalism
By registering, you will also enjoy limited access to Premium articles, exclusive newsletters, commenting, and virtual events with our leading journalists
Already have an account? sign in
Join our new commenting forum
Join thought-provoking conversations, follow other Independent readers and see their replies