Asda loses equal pay case against shop floor workers at Court of Appeal
Hundreds of thousands of retail workers may be in line for up to £10bn in combined payouts if discrimination claims against supermarkets succeed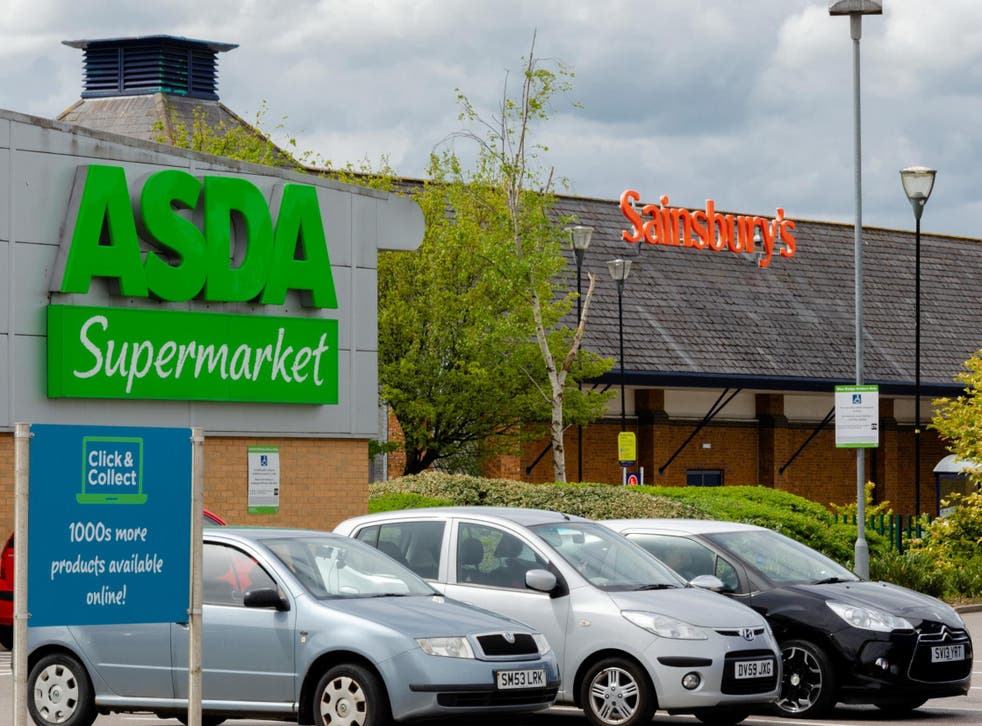 Asda shop floor workers have won the latest round of a legal battle with their employer over equal pay in a ruling has been hailed as a potential "game changer" for more than half a million retail workers.
If similar cases against the major UK supermarkets are successful, current and former retail staff may be entitled to up to £10bn in combined back pay.
The Court of Appeal on Thursday upheld earlier rulings that Asda shop floor jobs are comparable to those in the supermarket chain's depots.
Shop floor staff, who are mostly women, are paid less than depot staff, who are mostly men. Workers argue that this amounts to gender discrimination.
Judges ruled that for both groups of staff, "Asda applied common terms and conditions wherever they work". Asda's application to appeal to the Supreme Court was refused.
UK news in pictures

Show all 50
However, Felicity Staff, employment lawyer at Taylor Wessing, warned that the "war is far from over" for shop floor workers who will now need to deal with two further stages of the claim in the employment tribunal.
The first will determine whether the shop worker and distribution centre roles are of equal value; the second whether there is any reason beyond sexual discrimination for not paying these two roles equally.
"The next question, one of value, is a particularly complex balancing exercise for tribunals, and one reason why equal pay claims can take so long to progress," Ms Staff said.
If Asda's shop floor workers are successful, tens of thousands of current and former workers could be due back pay totalling millions of pounds.
It would also have implications for 584,000 current workers and an unknown number of former workers at all of the major supermarkets.
The total estimate of the claims against the big four supermarkets could be up to £10bn.
Linda Wong, a lawyer from the employment team at Leigh Day, who is working on behalf of supermarket workers, said: "Our clients are obviously delighted to have won this major victory against Asda and we now hope that, rather than continuing to spend huge sums of money thwarting attempts to pay their staff what they are worth, Asda and the other major supermarkets pay their staff fairly – as these workers are also their customers and fair wages benefit all businesses and UK society in general."
The biggest claim is against Tesco, which employs approximately 250,000 people in its UK stores. In October, Tesco Action Group was formed on behalf of current and former employees.
Employees may be eligible if they work or worked in a Tesco store in England, Scotland or Wales for hourly pay during the previous six years (five years if they work or worked in Scotland).
Emily Fernando of law firm Harcus Sinclair, which is bringing a case against Tesco, said: 'Today's decision could be an equal pay game changer. It has significant implications, not just for the Asda case, but also for ongoing equal pay cases against other UK supermarkets.
Christine Sepahi, who worked for Tesco for more than 25 years, said: "We are very pleased by this Court of Appeal ruling and hope it truly sets the wheels in motion for the many thousands of current and former Tesco workers to be compensated for years of unequal pay."
Support free-thinking journalism and attend Independent events
Tim Roache, GMB General Secretary, said: "We welcome this decision, we'll always pursue justice and equality for our members and this decision is undoubtedly the right one.
"We know we're not all the way there, there are more hurdles to jump in this process and as always we remain ready to negotiate should Asda want to get round the table."
Asda said it remained "confident" in its case, adding: "Our hourly rates of pay in stores are the same for female and male colleagues and this is equally true in our depots."
Register for free to continue reading
Registration is a free and easy way to support our truly independent journalism
By registering, you will also enjoy limited access to Premium articles, exclusive newsletters, commenting, and virtual events with our leading journalists
Already have an account? sign in
Register for free to continue reading
Registration is a free and easy way to support our truly independent journalism
By registering, you will also enjoy limited access to Premium articles, exclusive newsletters, commenting, and virtual events with our leading journalists
Already have an account? sign in
Join our new commenting forum
Join thought-provoking conversations, follow other Independent readers and see their replies