Asos warehouse staff are unable to take toilet breaks and are being fired for having panic attacks, report claims
Security measures at an Asos warehouse have intensified to the extent that workers are searched upon entering the toilets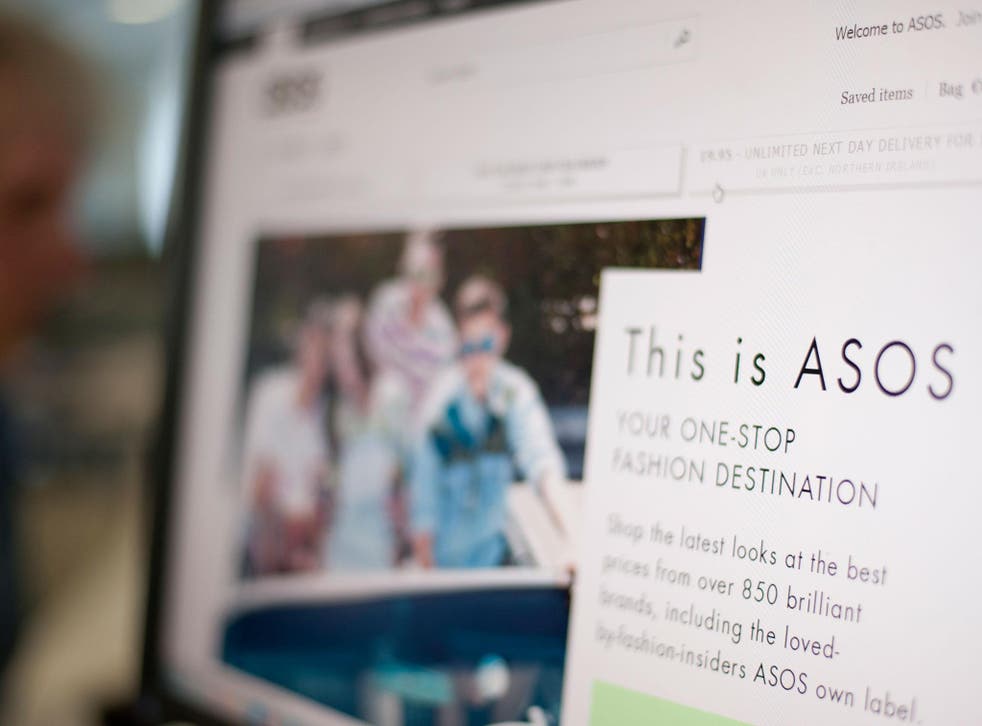 Warehouse workers at online fashion retailer Asos are facing tougher surveillance and are unable to take regular toilet and water breaks for fear of missing targets, a report has claimed.
The news come after GMB, one of UK's largest trade unions, has called on the Business Select Committee to launch an inquiry into working practices at Asos, warning it could become "the next Sports Direct".
Security measures at an Asos warehouse in Barnsley have intensified to the extent that workers are reportedly made to remove their shoes for spot checks and are searched upon entering the toilets.
According to an investigation by BuzzFeedNews, agency employees are kept on contracts allowing the company to send them home without pay or cancel shifts at the last minute.
Workers have also allegedly had their assignments ended after falling ill at work or taking time off to care for sick relatives. One employee said she suffered from a panic attack due to the pressure and asked to be moved to another department. The management later reportedly decided to end her assignment
Cameron on zero hours contract
Global logistics giant XPO, which runs the distribution centre, denied the allegations. It said workers are paid for every minute worked and that the company works to ensure a "best-in class and safe working environment".
"There have been a number of allegations about the working conditions at our warehouse in Barnsley that are inaccurate, misleading or based on out of date information," a spokesperson for Asos told The Independent.
"This upsets us, but more importantly, it upsets the people who work there. Those who seek to portray the warehouse as an awful place to work never mention the positive work we do in conjunction with XPO, like the 50 different learning and development programmes offered, free mental health support and awareness training, subsidised food in a newly renovated canteen, or the £3m spent on a cooling system to keep the temperature down during the summer," the company added.
Matt Gingell, an employment law partner at Gannons solicitors, said: "Of course individuals' rights will depend on a number of things such as whether they are classified as workers or employees, and the contractual arrangements in place. Irrespective of legal considerations though, businesses ought to provide reasonable and fair working conditions – and if they don't, their reputations will suffer as a result."
Neil Derrick, GMB regional secretary, said the Buzzfeed investigation shows that employment at Asos is not only stressful and exploitative but also hazardous to workers' health. "Health and safety issues, round the clock, in-your-face surveillance, impossible targets and unfair contracts have created a damaging, anxiety-ridden workplace and our members have been under the cosh for too long," he said in a statement.
In June, The Independent reported that more than 4,000 workers at Asos distribution centre in Yorkshire were subject to constant CCTV surveillance and daily security searches.
Biggest business scandals in pictures

Show all 20
Employee practices are under growing scrutiny following the revelations about the treatment of workers at British retailing group Sports Direct. The Business, Innovation and Skills Committee said in a 37-page-report that the retailer was treating workers as "commodities" rather than human beings.
Couriers from UberEATS and rival food delivery service Deliveroo have both recently protested over their pay structure over the summer, in the latest sign that unrest among workers in the sharing economy is growing.
The Unite union has previously said that workers are vulnerable to exploitation in any industry where they are required to work flexibly, including retail, transport and the service industry.
"There is no access to justice. Even though on paper you may be regarded as an employee and able to access, if indeed you can afford it, the employment tribunal system, the reality is, for most zero-hour workers and short-hour workers, you are simply denied work if you raise a grievance or raise a concern with your employer" Steve Turner, assistant general secretary of Unite, said at the Sports Direct hearing in June.
Join our new commenting forum
Join thought-provoking conversations, follow other Independent readers and see their replies