AstraZeneca takeover: MPs 'barking up the wrong tree' on Pfizer bid
Expert fears US company would copy tax structure used by Amazon and Starbucks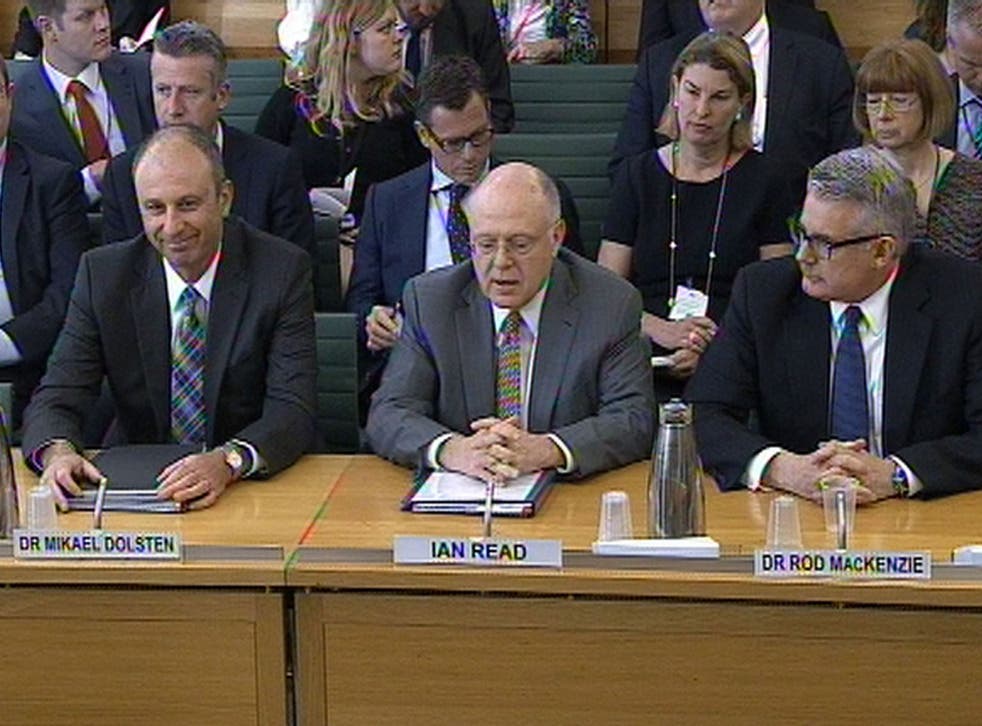 Pfizer must be challenged over whether it has secret plans to move AstraZeneca's drug trademarks out of Britain to reduce its tax bill after buying the UK firm, a leading tax expert has urged.
MPs were "barking up the wrong tree" when they grilled the chief executive of the American Viagra maker, Pfizer, last week over its plans to relocate its tax base from the United States to the UK, where corporation tax is much lower.
Ian Read was interrogated by two powerful committees of MPs over the tax implications should Pfizer successfully take over AstraZeneca for £63bn.
However, Mary-Ellen Field, who has been an expert witness for the Australian Tax Office and the Inland Revenue Service (IRS) in the US, said yesterday that MPs should instead have focused on Pfizer's plans for intellectual property rather than the group's tax base.
She fears that Pfizer could move a number of AstraZeneca's trademarks, which include cancer and diabetes drugs, away from the UK to a low- or near-zero-tax jurisdiction such as Luxembourg.
Under this completely legal arrangement, the British company would pay that overseas sister firm royalties for using the trademark. Even though the money goes to another part of the same group, it would be taken out of the British division's taxable profit, resulting in less money reaching the Exchequer.
These are the type of inter-company payments that shielded Amazon from paying hundreds of millions of pounds in tax to European governments. Starbucks also channelled UK profit to the Netherlands, a low-tax territory, which resulted in a public admonishment from MPs last year.
The pharmaceuticals industry has form in what is known as transfer pricing. In 2006, GlaxoSmithKline settled a long-running dispute with the IRS over a tax shield that dated back to 1989.
"It's fair to say MPs were barking up the wrong tree," Ms Field said. "They needed to ask what jurisdiction intellectual property created in the UK would be held in. The MPs were not well-informed about how the pharmaceutical industry works."
Pfizer has pledged to keep 20 per cent of research and development in the UK for five years should a deal be made. The board also wants to take advantage of the UK's new "patent box", which provides tax breaks as rewards for inventing new products.
However, Ms Field said Pfizer should have been pressed on plans for AstraZeneca's existing trademarks. Sources close to Pfizer insisted that the UK's "intellectual property-friendly environment" was key to the deal.
Politicians and scientists are also worried that the deal could result in cuts to Britain's research base.
Chuka Umunna, Labour's business spokesman, who has threatened that a Labour government could block the deal if it is not completed by next year's general election, added: "Leading scientific voices... have raised concerns on the potentially devastating impact this takeover could have on R&D in the UK."
Register for free to continue reading
Registration is a free and easy way to support our truly independent journalism
By registering, you will also enjoy limited access to Premium articles, exclusive newsletters, commenting, and virtual events with our leading journalists
Already have an account? sign in
Register for free to continue reading
Registration is a free and easy way to support our truly independent journalism
By registering, you will also enjoy limited access to Premium articles, exclusive newsletters, commenting, and virtual events with our leading journalists
Already have an account? sign in
Join our new commenting forum
Join thought-provoking conversations, follow other Independent readers and see their replies