Autumn Statement: Cut in stamp duty 'will affect 98% of homebuyers'
Stamp duty will only go up on houses over £937,000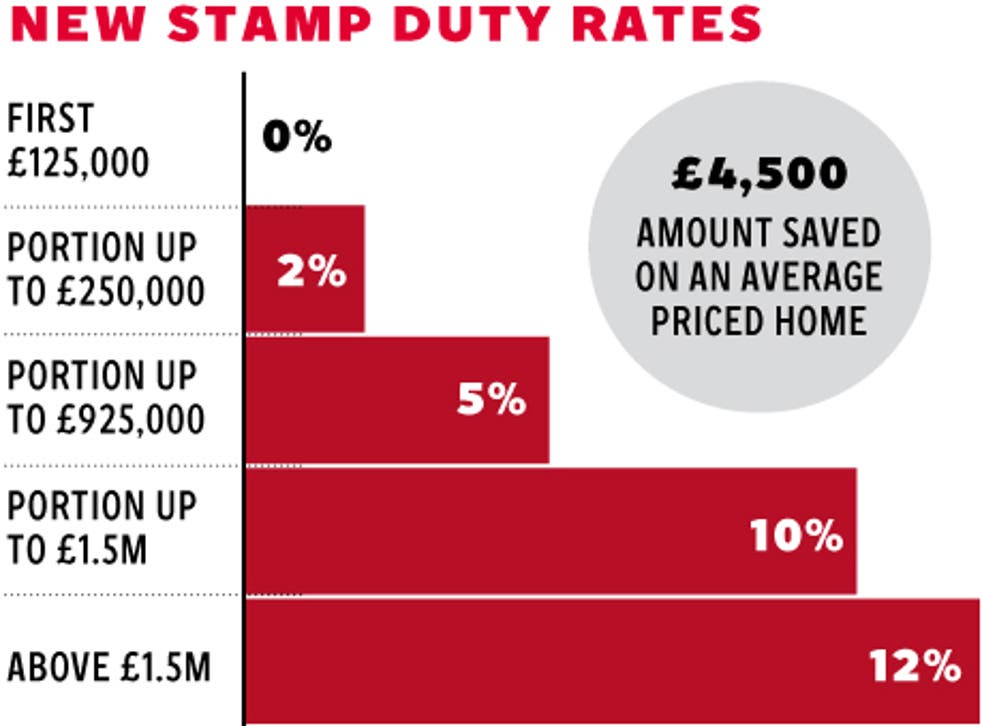 In some good news for homebuyers, the Chancellor has announced reform of the stamp duty system. George Osborne claimed it will be cut for 98 per cent of homebuyers who currently pay it – which works out as a tax cut of £4,500 when buying an average £275,000 family home.
He also claimed that only homes that cost just over £937,000 will see their stamp duty bill go up under this system.
Also good is choice: "Anyone who has exchanged contracts but not completed by midnight will be able to choose whether to pay under the old system or new."
The new stamp duty bands? Zero per cent up to £125k, two per cent up to £250k, five per cent up to £925k, 10 per cent up to £1.5m, and 12 per cent on anything above. HMRC has an online calculator that can work out how much you will have to pay.
The old "slab system" of stamp duty tax rules kicked in over £125k, with a one per cent rate charged on the whole value properties worth up to £250k. A three per cent rate was charged on properties worth more than £250k, up to £500k, whereupon the rate rose to four per cent up to £1m, five per cent up to £2m and seven per cent on the value of properties worth over £2m.
Under the old regime, anyone buying a house for £185,000 – the average paid by people using the Government's Help to Buy scheme or less would have paid one per cent on the full amount – or £1,850. The new regime will see the same homebuyers paying nothing on the first £125,000 and two per cent on the remaining £60,000, which works out at £1,200.
Homeowners in Scotland, however, will only see these rates apply until next April, when the Scottish parliament's own reforms of the tax will take effect.
Stamp duty is the oldest of all UK taxes, first levied in 1694 on vellum, parchment and paper.
Join our new commenting forum
Join thought-provoking conversations, follow other Independent readers and see their replies