Autumn Statement: Osborne attacks landlords with 3% extra stamp duty
Landlords accused the Chancellor of trying to kill the buy-to-let sector altogether
Nick Goodway
Wednesday 25 November 2015 16:36 Comments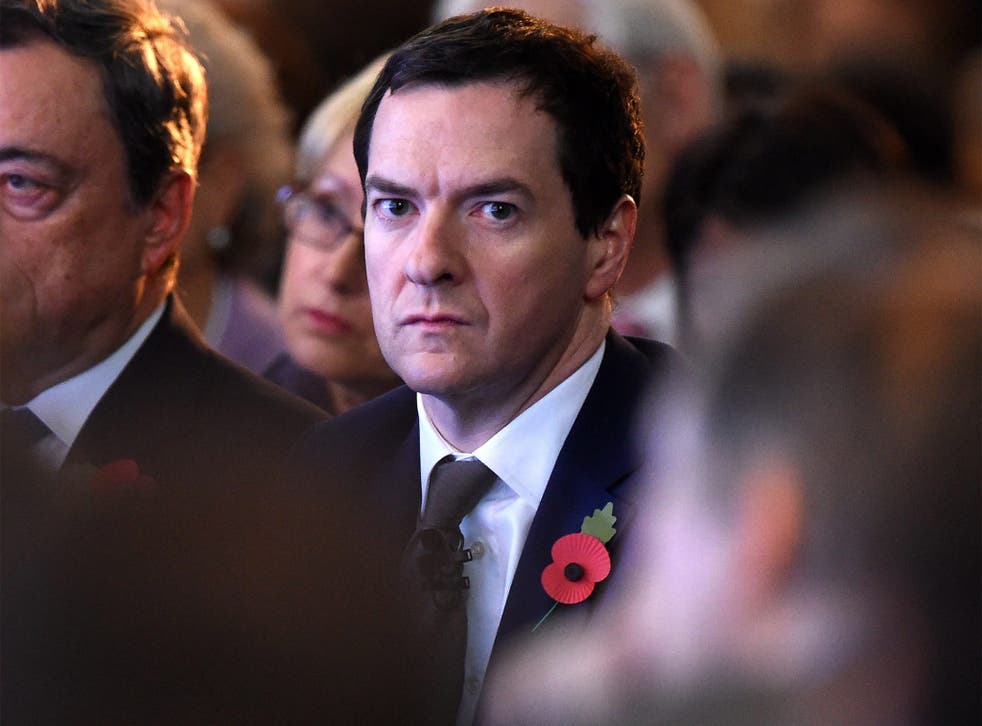 George Osborne has launched an attack on Middle England's landlords with an extra 3 per cent surcharge on stamp duty charged on buy-to-let properties and second homes, critics declared.
"This is a triple blow for Middle Britain seeking to invest in buy-to-let, its traditional alternative to pensions," said Jamie Morrison, private client partner at accountants HW Fisher. "As well as the previously announced restrictions on mortgage interest tax relief, landlords now have to face increased stamp duty when they buy a property and, from 2019, accelerated Capital Gains Tax when they sell it."
Landlords accused the Chancellor of trying to kill the buy-to-let sector altogether.
"If it's the Chancellor's intention to completely eradicate buy to let in the UK then it's a mystery to us why he doesn't just come out and say so?" said Richard Lambert, chief executive of the National Landlords Association.
The Chancellor was forced to admit that his moves to curb buy-to-let foreign investors in the July Budget had failed because they did not hit cash buyers most of whom he said were foreigners. He said: "Frankly, people buying a home to let should not be squeezing out families who can't afford a home to buy."
Shares in Challenger banks and specialist lenders were among the worst hit following the Autumn Statement. OneSavings, the lender backed by JC Flowers, saw its shares drop 9 per cent while Aldermore the challenger bank fell dropped similar amount before clawing back some losses to end 4 per cent lower.
Analysts pointed out that there could be a sudden splurge in demand for houses and flats by buy-to-let investors to get in under the wire before the stamp duty surcharge comes in in April 2016.
Mr Osborne said: "This extra stamp duty raises almost £1 billion by 2021 – and we'll reinvest some of that money in local communities in London and places like Cornwall which are being priced out of home ownership."
But Paul Smee, director general of the Council of Mortgage Lenders, said: "Additional stamp duty on buy-to-let transactions comes hot on the heels of the forthcoming tax changes to landlords already announced. Government will need to keep a careful eye on the cumulative effects; with the private rented sector housing around a fifth of the population, we do need to avoid unintended consequences."
Business news: In pictures

Show all 13
Jennet Siebrits, head of residential research at property agent CBRE, calculated that the extra surcharge could add between £3,500 and £7,000 to the cost of purchasing a £250,000 home for buy-to-let.
David Cox, managing director, Association of Residential Letting Agents, said: "To make owning a buy-to-let property financially viable, landlords will need to pass on the increased stamp-duty costs to tenants, who will in turn see less spent on maintaining their property and of course see increased rents. The changes will also deter new landlords from entering the market, pushing the gap between dwindling supply of available property and growing demand even further apart, which will also – in turn – push up rental costs."
Register for free to continue reading
Registration is a free and easy way to support our truly independent journalism
By registering, you will also enjoy limited access to Premium articles, exclusive newsletters, commenting, and virtual events with our leading journalists
Already have an account? sign in
Join our new commenting forum
Join thought-provoking conversations, follow other Independent readers and see their replies