Autumn statement: Osborne will pay for tax credits with higher taxes
​Osborne has staged a dramatic climbdown over tax credits
Hazel Sheffield
Wednesday 25 November 2015 17:52 Comments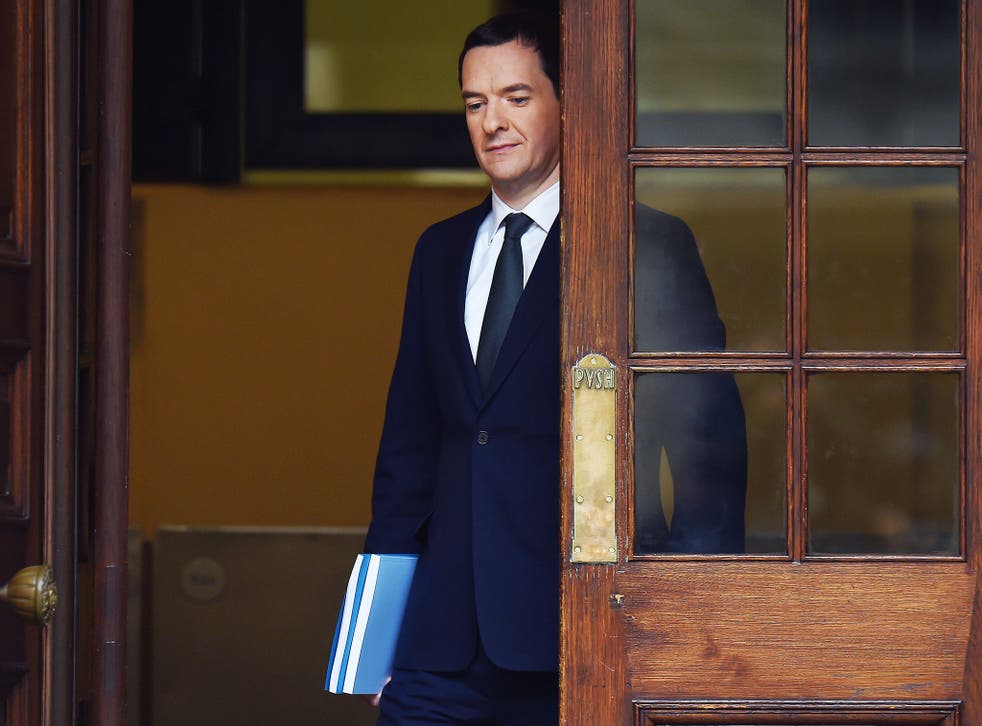 The Chancellor of Exchequer George Osborne has staged a dramatic climbdown over tax credits.
Osborne had promised to cut tax credits to save £4 billion a year as part of £12 billion in social security cuts.
But he backtracked on this plan after massive opposition from Labour MPs and think tanks, which said the cuts would have hit the poor the hardest.
"I've had representations that these changes to tax credits should be phased in. I've listened to the concerns. I hear and understand them," Osborne said. "And because I've been able to announce today an improvement in the public finances, the simplest thing to do is not to phase these changes in, but to avoid them altogether."
Over half of the £6.2 billion the Chancellor has to find in outgoings will come from tax credits. All of which pushes up the deficit in the short term.
Osborne is going to use taxes from the apprenticeship levy and council tax to offset the cost of tax credits.
The apprenticeship levy – which is hugely unpopular with most employers – will only apply to employers whose total payroll exceeds £3 million. They will have to pay 0.5 per cent of their total payroll to the Treasury to fund apprenticeships.
Meanwhile councils are getting the power to raise council tax 2 per cent, but only if they spend the proceeds on social care.
The sting in the tail? Tax credits are going to get phased out anyway.
"Tax credits are being phased out anyway as we introduce universal credit," Osborne said.
Register for free to continue reading
Registration is a free and easy way to support our truly independent journalism
By registering, you will also enjoy limited access to Premium articles, exclusive newsletters, commenting, and virtual events with our leading journalists
Already have an account? sign in
Join our new commenting forum
Join thought-provoking conversations, follow other Independent readers and see their replies