Aviva, Cornwall mining, Halfords: Business news in brief, Friday 20 January
Life and pensions giant to merge three insurance arms; South west England poised for Lithium mining boom; retailer reports sales jump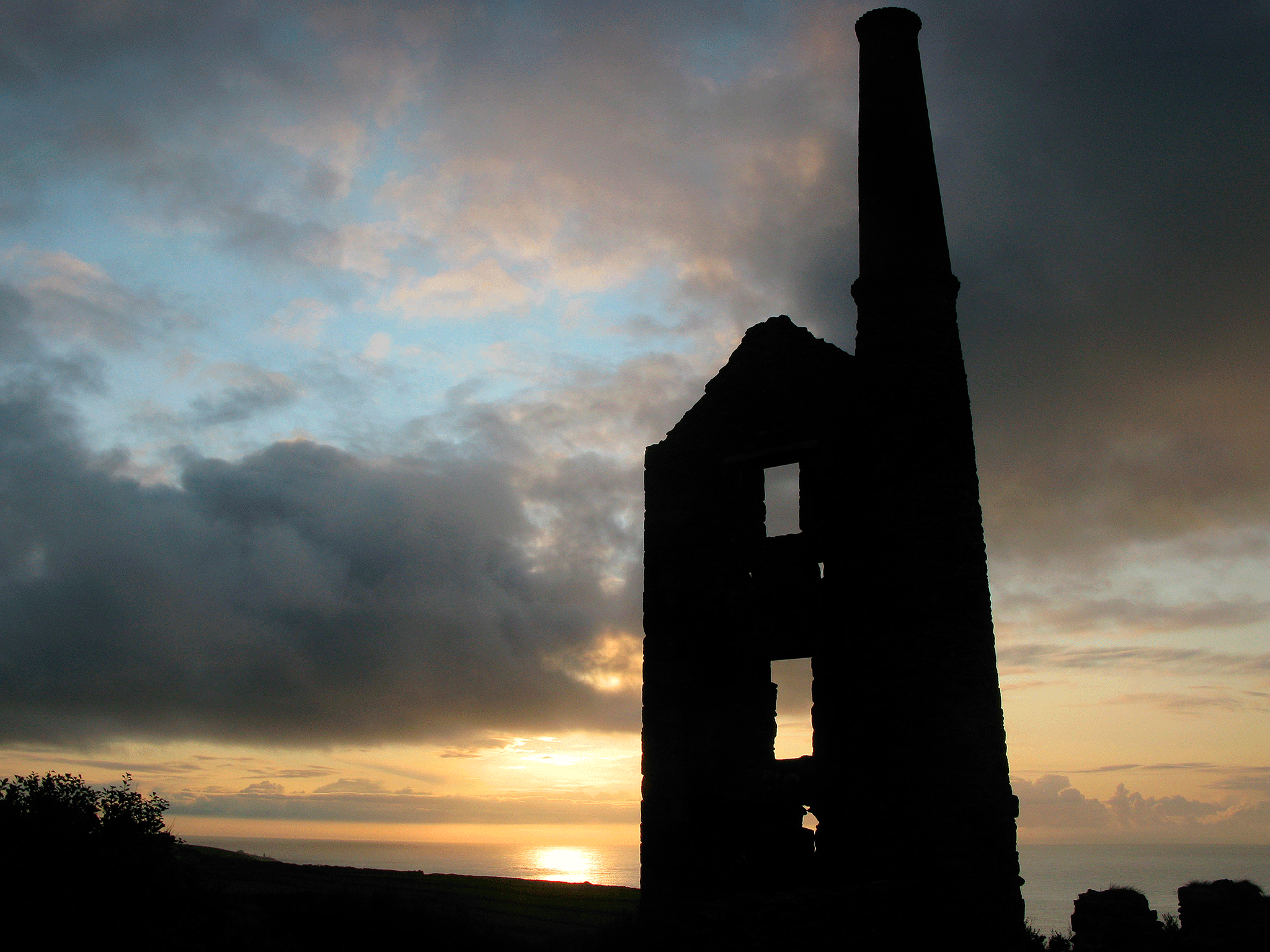 Aviva to merge three insurance arms in the UK
Life and pensions giant Aviva is merging its UK insurance businesses as part of a shake-up that has sparked the departure of its European boss. The group said Andy Briggs will be promoted from head of its UK life business to chief executive of the merged insurance division, covering life, general and health insurance.
Aviva's restructure will also see Maurice Tulloch – currently executive chairman of global general insurance - become chief executive of international insurance, heading up the group's insurance operations in France, Canada, Ireland, Spain, Italy, Poland, Turkey and India.
The firm's European boss, David McMillan, who is also chairman of its global health insurance division, has decided to quit as a result of the changes, Aviva added.
Aviva Investors, Aviva Asia and the group's digital businesses will remain unchanged under the overhaul.
The moves come as Aviva is making a digital push to offer a range of life and general insurance products online. It has also been pulling out of some overseas markets in recent years. A spokesman for Aviva said there is "no news on jobs today" following the decision to merge its three insurance arms in the UK.
The three divisions each have offices and call centres across the UK. Group chief executive Mark Wilson insisted the firm was "growing in the UK".
PA
Strongbow reaches deal to explore for lithium in Cornwall
British company Cornish Lithium said on Thursday it had reached a mineral rights agreement with Canada's Strongbow Exploration to explore for lithium in Cornwall, southwest England, stoking hopes for a British mining revival.
Cornwall historically was a mining hub for metals such as tin and copper and the British government is keen to resurrect the industry as it seeks to bolster the economy against the shock of leaving the European Union.
Cornish Lithium said new technology offered the potential to extract lithium from underground hot springs and to supply products to the rapidly growing battery market for electric cars and for power storage.
"We believe the potential benefits of developing a lithium industry in Cornwall will be significant for the county and for the UK as a whole," Cornish Lithium chief executive Jeremy Wrathall, a mining engineer who graduated from Camborne School of Mines in Cornwall. He also works at Investec bank.
"It will be the largest exploration programme ever carried out in Cornwall's history," he told Reuters by telephone.
Wrathall said it would be at least five years before lithium could be produced and he could not yet predict volumes.
Cornish Lithium's next step is to secure funding. It foresees spending £5m) in the exploration phase.
The British government, which is also anxious to maintain a car industry in Britain, has defined lithium, most of which comes from South America, Australia and China, as a metal of strategic importance.
Halfords motors on with 5.9% sales hike over festive period
Halfords has reported a robust set of results for the festive period, with the bicycles to car parts chain planning to motor on after acquiring a minority stake in a mobile tyre-fitting business.
The retailer reported a 5.9 per cent jump in like-for-like sales in the third quarter, which includes the critical Christmas trading period. Total sales rose 11.4 per cent in the 15 weeks to 13 January.
The firm also announced it has splashed out £8m on a minority holding in TyresOnTheDrive.com as part of plans to trial a "mobile delivery proposition for its motoring services".
Boss Jill McDonald said: "I am very pleased with the strong sales performance across our business in the important third quarter of the year.
"We continue to make good progress implementing our 'Moving up a Gear' strategy which will enable us to capitalise on the long-term growth opportunities in our markets."
Retail like-for-like sales rose 7 per cent, motoring was up 6.8 per cent and cycling revenue increased 7.4 per cent in the period. The only blot was a 0.6 per cent dip at its autocentres arm.
Halfords said its board has approved a special dividend of 10p per share, totalling about £20 m.
Last year the retailer said it had been stung by the collapse in the value of the pound, which contributed to profits slumping 16 per cent in the first half of the year.
Halfords said in November that sharp falls in sterling since the Brexit vote had sent the cost of imported goods surging by £6m in its first half.
PA
Subdued merchandise trading hits Pets at Home sales
Pets At Home has said "subdued trading" at its merchandise division dragged on sales in the third quarter.
Revenue at the retailer rose 4.4 per cent to £203.7m in the 12 weeks to 5 January, with its services division, which includes veterinary and pet grooming services, seeing comparable sales growth of 7 per cent.
However, like-for-like merchandise sales dipped 0.5 per cent.
Boss Ian Kellett said: "With a quarter to go, our profit outlook for the year remains in line with expectations, reflecting both the continued investment in our customer offer and ongoing efficiency initiatives.
"Our focus on becoming more specialist, and doing the right thing for our customers, remains at the forefront of our strategy."
Late last year, the company warned that trading was softening, although on Thursday it confirmed it is still on course to meet full-year profit expectations.
Across the group, like-for-like revenue grew 0.1 per cent.
Pets said it is on track to open 15-20 superstores, 45-55 vet practices and 50-60 grooming salons in 2017.
Wayne Brown, analyst at Liberum, said: "We view today's results as disappointing. The material slowdown in merchandise reflects the challenges that remain in this division."
PA
Alibaba to put Its technology to the test on Olympic stage
Alibaba Group has struck a deal to become a lead sponsor of the Olympic Games through 2028, betting that greater exposure to a global audience will help it reach consumers and promote its cloud computing business.
China's largest online marketplace will become one of a dozen or so " TOP" Olympic partners, joining the likes of Coca Cola Co. and Samsung Electronics Co in the highest rung of sponsorship at a cost estimated in the hundreds of millions of dollars. The Chinese Internet firm will provide online computing services and data analytics for the sporting contest, while creating a marketplace for official merchandise. And it will help develop an online video channel for viewers in China, the world's largest consumer market.
Alibaba's partnership with the Olympics adds pressure on the company to fight sales of counterfeit merchandise. In December, the U.S. Office of the Trade Representative added Alibaba to its "notorious marketplaces" list of companies that violate intellectual property rights.
Bloomberg
Vegemite Heads back to Australia in $345m Bega deal
Vegemite, the iconic yeast spread found in almost every kitchen Down Under, is back in Australian hands as part of a record A$460m (£282m) acquisition by Bega Cheese.
Bega, best known for its cheddar cheese, is buying a suite of brands from Illinois-based Mondelez International, it said on Thursday in a statement. The debt-funded deal will transform dairy producer Bega into a consumer-goods company. Its shares jumped the most in more than a year.
Vegemite was first made locally by the Fred Walker in 1922, which later merged with Mondelez's parent Kraft.
every Australian adult typically buys jar of the sticky, salty, love-it-or-hate-it spread each year, according to Bega. The acquisition of Vegemite and the other brands hands Bega almost one third of Australia's A$550m spreads market.
"This was a rare opportunity," Bega Chairman Barry Irvin told investors on a conference call. "Vegemite doesn't often change hands. This does add diversification to Bega Cheese."
Bloomberg
Lloyds bank named Britain's best employer for LGBT people
Lloyds Banking Group was named on Thursday as Britain's best employer for lesbian, gay, bisexual and transgender people in a nationwide workplace equality index, followed by law firm Pinsent Masons and J.P. Morgan.
The Top 100 Employers list by the rights charity Stonewall ranks organisations in Britain based on answers from employees about culture, diversity and inclusion in the workplace.
Stonewall praised Lloyds, which came second in the last year's index, for featuring a same-sex marriage proposal in their advertising and becoming the first UK-owned company to extend private healthcare policy to transgender people.
"Lloyds Banking Group is a trailblazer for lesbian, gay, bi and trans equality," Ruth Hunt, Stonewall's chief executive, said in a statement.
Reuters
Join our new commenting forum
Join thought-provoking conversations, follow other Independent readers and see their replies