Baby boomers receive huge pension windfall but retirement inequality widens, official figures reveal
Overall, incomes have grown significantly faster for older people than for the young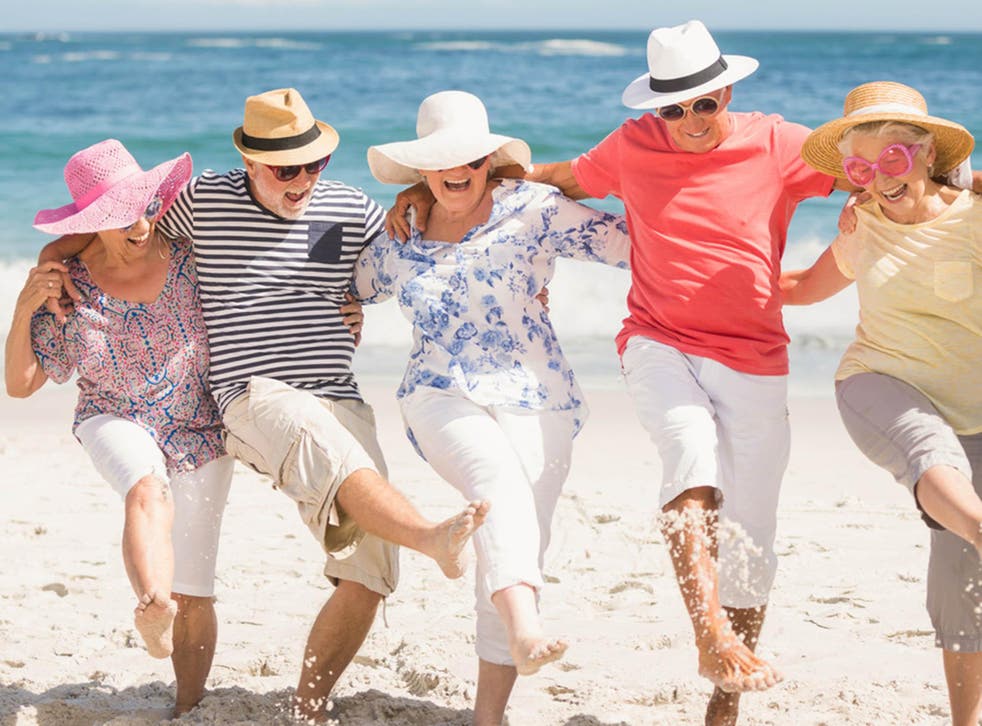 Older people have received a huge financial boost over the last 40 years as the value of private and workplace pensions has soared, official statistics show.
Overall, incomes have grown significantly faster for retired people than for those in work, the latest figures from the Office for National Statistics confirm.
Much of the windfall for baby boomers has come from final salary pension schemes which have now closed to younger generations.
Separate figures published on Tuesday show that final salary pension funds were in a collective deficit of £180bn by the end of July – a gap which may have to be plugged by those who are currently working.
The disposable income of retired households has grown at 2.8 per cent a year since 1977 after accounting for inflation, compared with 2.1 per cent growth for working-age households, the ONS said.
It also said that as housing costs have risen, those households with rent or mortgage payments have become worse off compared with households that own their property and have paid off their mortgage.
Adam Corlett, senior economic analyst at the Resolution Foundation, said: "Today's stats show again that the economy has delivered very different results for retired and working households over the last decade.
"The typical income of retired households grew 13 per cent in the eight years from 2007-08, compared to 1 per cent fall for working households. But the data also shows how important private pensions are to this story, as they grew 41 per cent over the same period.
"Crucially, we also need to ensure that today's workers have the resources and income growth needed to give them the same prospects in retirement."
The figures also revealed widening inequality among pensioners, with a particular gap emerging between those who benefit from a private pension and those reliant on the state for their retirement income.
The average disposable income of households with a private pension has grown from £2,300 in 1977 to £27,800 in 2016.
Business news: In pictures

Show all 13
Those without a private pension have fared less well, with an average income increase from £1,700 to £17,200 over the same period.
In another report released on Tuesday, the Social Market Foundation found that more than 14 million working-age adults were not currently saving any money at all, and more than 26 million adults did not have adequate provisions for retirement or a rainy day.
Meanwhile, wealthier individuals received a huge unearned windfall in 2016, thanks to surging value of property and financial assets.
UK household wealth soared by £892bn last year, taking it past the £10 trillion mark for the first time, Lloyds Bank calculated. Incomes barely increased at all in that period as wages have remained stagnant while prices have begun to rise.
Register for free to continue reading
Registration is a free and easy way to support our truly independent journalism
By registering, you will also enjoy limited access to Premium articles, exclusive newsletters, commenting, and virtual events with our leading journalists
Already have an account? sign in
Register for free to continue reading
Registration is a free and easy way to support our truly independent journalism
By registering, you will also enjoy limited access to Premium articles, exclusive newsletters, commenting, and virtual events with our leading journalists
Already have an account? sign in
Join our new commenting forum
Join thought-provoking conversations, follow other Independent readers and see their replies