Back to the Future: Pepsi Perfect becomes a reality thanks to decades-old product placement deal
The product placement deal cost no more than the price of donating free soda to the cast and crew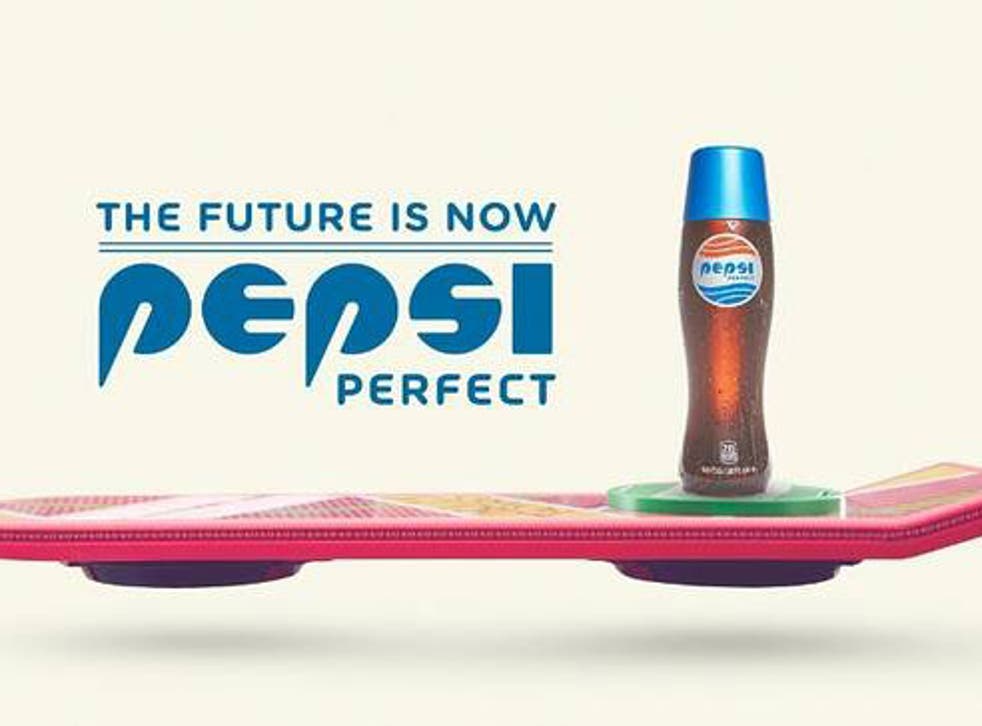 Pepsi is releasing a limited edition run of Pepsi Perfect to celebrate Back to the Future day – the day Marty McFly and Doc Brown travelled to in Back to the Future II – as part of an advertising deal between the two franchises that goes back to the eighties.
Bob Gale, the screenwriter and producer for the Back to the Future films, planned to use brands in his movies to lend them an air of reality. "That was something that [director] Bob [Zemeckis] and I were very adamant about when we made the first movie. We said we need a lot of real brands so we solicited them," Mr Gale told the Wall Street Journal.
The deal was brokered by a marketer called Brad Brown, who used his Hollywood connections to bring Pepsi and Back to the Future together for no more than the price of donating free soda to the cast and crew for the whole duration of filming.
Mr Gale was set on Pepsi because its logo changed from 1955 to 1985. In Back to the Future II Pepsi agreed to come up with a concept for Pepsi Perfect. They designed a new logo and came up with the idea that it would be nutritionally enhanced with vitamins and minerals to be good for you.
Pepsi kept up the deal by releasing an ad for Pepsi Perfect as Back to the Future Day approached and creating a buzz around the limited edition bottles at Comic Con. A run of 6500 bottles of Pepsi Perfect are being sold at $20.15 in honour of the films.
Five times Back To The Future got it right
Why would Pepsi do such a thing? Lou Arbetter, a senior marketing director at Pepsi, told WSJ that Pepsi also gets a boost from the collaboration. "You have to respect that love. And in that way, we gain our own equity," Mr Arbetter said.
Join our new commenting forum
Join thought-provoking conversations, follow other Independent readers and see their replies