BAE working with UK government to supply Saudi arms despite German ban
Defence giant will continue to ship weapons including Eurofighter Typhoon fighter jets
Ben Chapman
Thursday 09 May 2019 16:54 Comments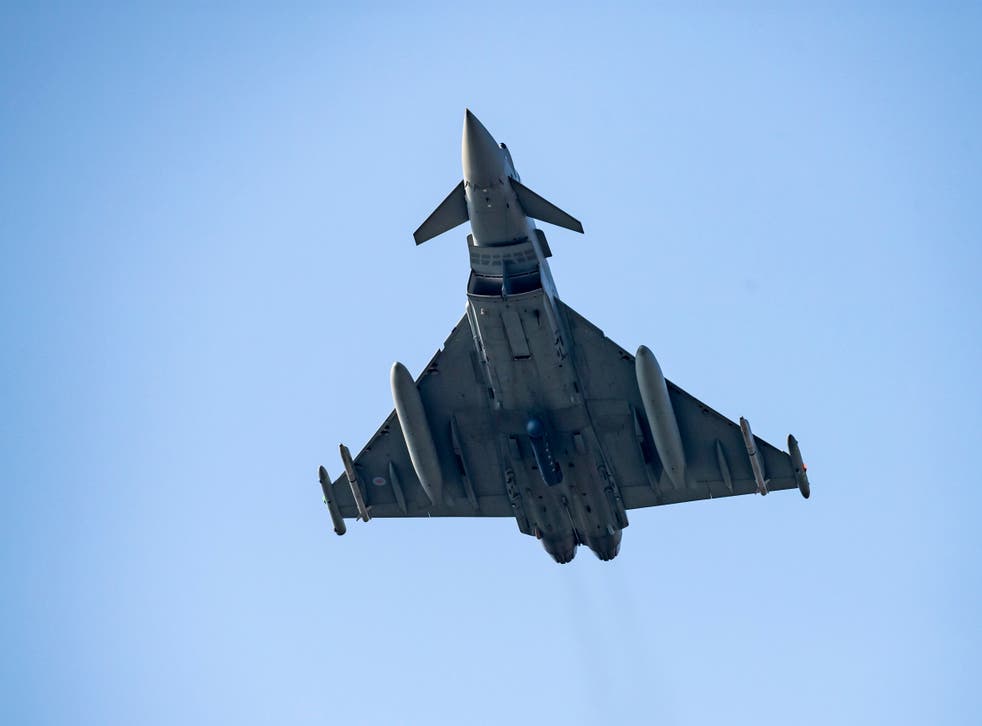 British defence giant BAE Systems said it was working with the UK government to deliver arms contracts for Saudi Arabia after Germany extended its own ban on weapons exports to the Middle Eastern kingdom.
Germany halted weapons exports to Saudi Arabia after the murder of journalist Jamal Khashoggi at the Saudi consulate in Istanbul last year. In March, the restrictions were extended for a further six months.
But BAE, Europe's biggest defence company, said on Thursday it would continue to ship weapons to Saudi Arabia which has faced widespread criticism for its role as leader of a bombing campaign in Yemen that has killed thousands of civilians.
"Following the recent updates from the German government regarding export licences, we are working closely with industry partners and the UK government to continue to fulfil our contractual support arrangements in Saudi Arabia on the key European collaboration programmes," BAE said ahead of its annual general meeting (AGM) on Thursday.
BAE noted that it remained subject to "geopolitical uncertainties" but said US President Donald Trump's defence spending plans would provide "positive momentum" as it reiterated its earnings targets for the year.
The children wounded in Yemen's war

Show all 15
Germany's ban has irked some big defence firms and European governments with close ties to those firms.
In February, BAE's shares tumbled after it warned that multibillion-pound deals with Saudi Arabia could be threatened by Germany's stance.
BAE works with German firms Airbus and MTU Aero Engines, among others, on the Eurofighter Typhoon, a fighter jet conceived in the 1980s and beset by delays and cost overruns.
BAE is chasing a £10bn order from Riyadh for 48 Typhoons as it struggles to drum up interest in a plane designed for air-to-air dogfighting which critics say has little relevance in the post-Cold War era.
Saudi Arabia has long been one of BAE's most lucrative customers and has already snapped up 72 Typhoons.
The German arms ban also affects BAE's ability to supply parts for a fleet of Hawk and Tornado jets.
In February, Foreign Secretary Jeremy Hunt urged Germany to exempt large defence projects from its ban.
According to Der Spiegel, Mr Hunt wrote in a letter to German foreign minister Heiko Mass: "I am very concerned about the impact of the German government's decision on the British and European defence industry and the consequences for Europe's ability to fulfil its Nato commitments."
The UK has strongly criticised Saudi Arabia over Mr Khashoggi's slaying but has refused to reconsider weapons sales to Riyadh.
Register for free to continue reading
Registration is a free and easy way to support our truly independent journalism
By registering, you will also enjoy limited access to Premium articles, exclusive newsletters, commenting, and virtual events with our leading journalists
Already have an account? sign in
Join our new commenting forum
Join thought-provoking conversations, follow other Independent readers and see their replies