Bank bosses hit back at break-up proposals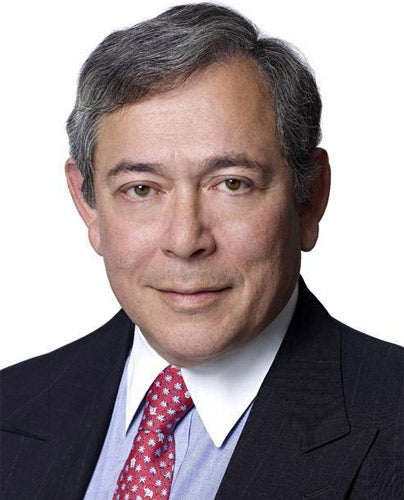 Britain's two state-backed "zombie" banks yesterday rejected calls for a break-up of Britain's banking giants, telling the Treasury Select Committee that the sector was "enormously competitive".
Amid growing unrest at the "over-concentrated" nature of Britain's retail banking industry in the hands of the big four banking groups, both Lloyds' outgoing chief executive Eric Daniels and Stephen Hester, the chief executive of Royal Bank of Scotland, vehemently opposed suggestions that the big lenders should be broken up.
Mr Daniels, who described the banks as "enormously competitive", said: "I'm not sure dividing banks up further would bring any better outcome." He added: "The great majority of our customers are satisfied".
Mr Hester described the issue as "a red herring". "Big banks and small banks can be badly run and can be risky or not risky," he said. "I do believe that our scale, when properly configured and used, can be an advantage to our customers."
While the top four (also including Barclays and HSBC) in Britain control more than 70 per cent of the banking market, both men claimed the UK was "less concentrated" than other countries and argued that there was only limited crossover between products, with consumers frequently having their current accounts, mortgages and credit cards with different providers.
However, that is at odds with the message Lloyds has long given to the City of its success at cross-selling products to customers. It was only able to complete the controversial merger with Halifax/Bank of Scotland (HBOS) at the height of the financial crisis because competition rules were waived.
Lloyds ran into further problems at the hearing after Helen Weir, its head of retail banking, admitted she did not know how much she spent on bank charges. She claimed the real cost of "free" bank accounts amounted to the price of "a cup of coffee a week".
Tesco Bank, one of the newer and smaller players trying to take on the dominance of the big four, argued that the big four capture and share data on customers – needed to ensure lending is responsible – which is unavailable to potential competitors. It is run by a former HBOS executive Benny Higgins. In a written submission, Tesco said: "To ensure that we lend responsibly, banks must capture and validate detailed information on a customer's overall financial position.
"This favours the large, current account-holding banks [which] have access to this data and the network to meet the customer face-to-face. Furthermore, the established banks routinely share current account data which can be used to calculate income and expenditure, as well as wider product holdings, through a closed user group. This puts smaller players at a disadvantage."
The bosses of RBS and Lloyds also got into trouble over the vexed issue of bankers' pay. Mr Daniels admitted he was not the best-paid banker at Lloyds despite earning a £1.2m salary. He gave up his £2.3m bonus last year, in common with other banking executives. The fact that Lloyds, as a retail bank, pays more than £1.2m to "stars" below board level comes as something of a surprise and could heighten calls for more pay disclosures.
Mr Hester said he knew the amount earned by the highest-paid banker at RBS, whose investment arm has more than 100 people paid more than £1m, but would not disclose it.
Join our commenting forum
Join thought-provoking conversations, follow other Independent readers and see their replies