Bank of England curtails Funding for Lending Scheme amid fears of housing bubble
FLS will focus solely on boosting loans to businesses from 2014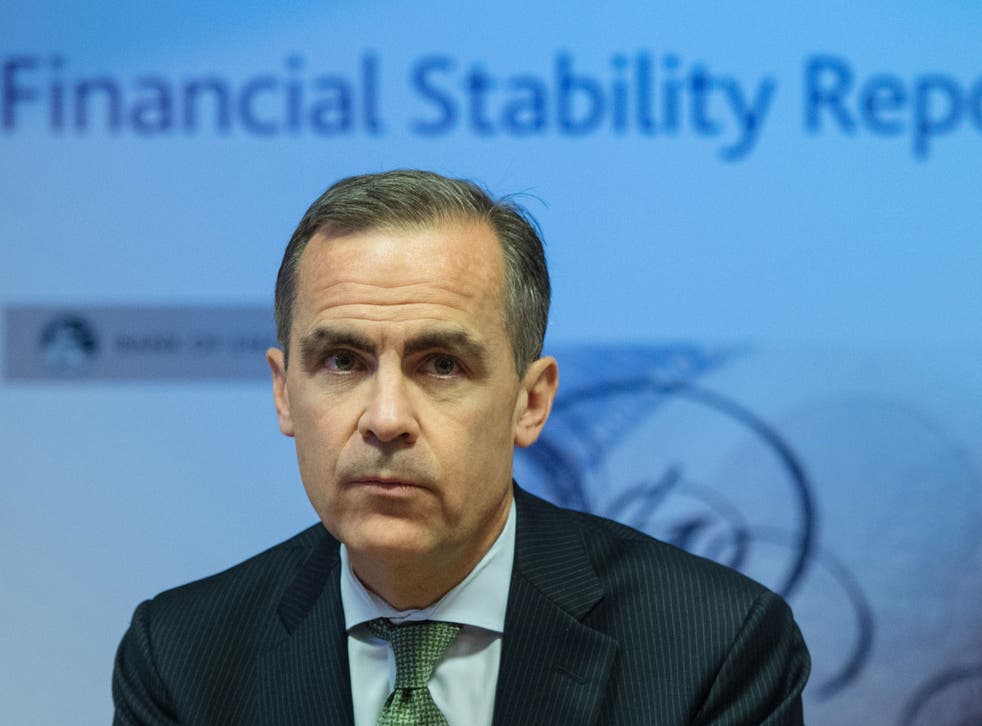 The Bank of England has moved swiftly and unexpectedly to puncture a new housing bubble, as it diluted a joint programme with the Treasury which has been boosting mortgage lending.
The Bank has announced that the so-called Funding for Lending Scheme (FLS), which has helped to drive the UK's recovery, will no longer cover new housing loans extended by banks from next year.
Instead, the FLS from 2014 will focus solely on boosting loans to businesses. Lenders will also have to hold additional capital for each new home loan made, the Bank said, which will make it less profitable for lenders to issue new mortgages.
House prices growth has accelerated strongly this year, with average prices presently around 7 per cent higher than a year ago, and still heading upwards. This has stoked concerns among some economists that a new housing bubble is being inflated, which could ultimately result in a destructive bust.
Until this week the Bank had seemed relatively relaxed about the state of the housing market in recent weeks, with senior officials repeatedly pointing out that the monthly rate of new mortgage approvals was still low by historical standards.
But Threadneedle Street abruptly changed its tune.
"Risks to financial stability may grow if there are further substantial and rapid increases in house prices and a further build-up of household indebtedness" said the Governor, Mark Carney, at a press conference. He added: "It is no longer appropriate to have our foot on the accelerator".
The package of measures, he said, was "collectively significant" and necessary to keep the housing market on a "sustainable path" over the coming years.
"By acting now in a graduated fashion, authorities are reducing the likelihood that larger interventions will be needed later" he said, highlighting Bank research showing that recessions preceded by housing busts tended to be significantly deeper and longer lasting.
The Treasury said the decision to curb the subsidies for home lending was taken jointly with Threadneedle Street and insisted that that the mortgage support element of the FLS had now achieved its primary purpose.
Yet the government has come under fire from economists for its separate Help to Buy programme, which, from last month, provides a state guarantee for 15 per cent of new mortgages extended by banks. Critics have likened Help to Buy (which will be unaffected by today's changes) to the institutional American government mortgage subsidy infrastructure, known as Fannie Mae and Freddie Mac, which helped to blow up the US housing bubble that burst with catastrophic consequences for the global economy in 2008.
Ministers have claimed at various times that the Bank of England can cancel Help to Buy. But the central bank confirmed earlier this week that it merely has the power to make recommendations to the Treasury over the scheme rather than a right of veto. Today, Mr Carney said it was "still early days" for the controversial programme.
The FLS, which offers cheap central bank funding to commercial banks provided they pass on cheap loans to homebuyers and businesses, has driven up mortgage lending since it was established in the summer of 2012. But net new lending to small firms has continued to fall steadily over the life span of the scheme.
In a letter on the reforms to Mr Carney published today the Chancellor George Osborne said: "I am confident that these changes will build on the success of the scheme so far and will continue to support further easing of credit conditions".
But Lord Oakeshott, a former Liberal Democrat Treasury spokesman who resigned in 2011 over the Treasury's refusal to take a tougher line on bank lending and bonuses, insisted that more was needed to support lending to small firms. "If the FLS has been successful on small business lending, how would failure look?" he asked. "This is a step in the right direction, but we must do more to stop the house price juggernaut and get banks lending again, not gambling on property".
Join our new commenting forum
Join thought-provoking conversations, follow other Independent readers and see their replies