Bank of England keeps interest rates on hold at 0.5%
February MPC meeting expected to be the last under forward guidance policy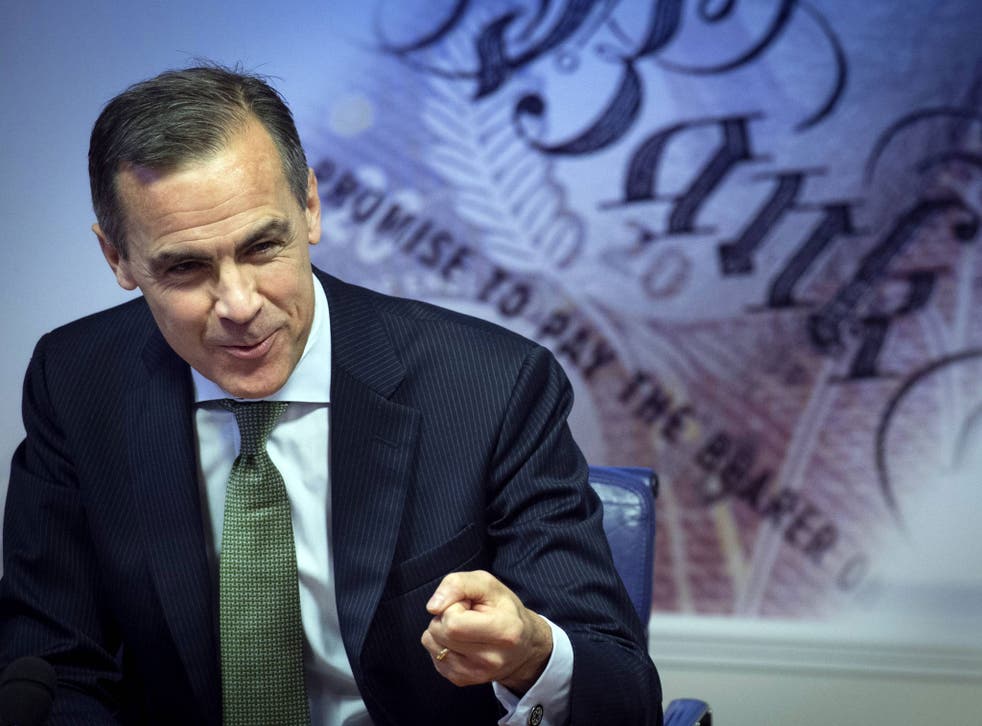 The Bank of England has kept interest rates on hold at 0.5 per cent and its quantitative easing programme unchanged at £375 billion.
The Bank is under little immediate pressure to act despite signs of the economy roaring into life as inflation has fallen back to its 2 per cent target.
Today's rate-setting meeting, expected to be the last under forward guidance, was only the sixth since the policy was unveiled by the Bank in August. At the time, governor Mark Carney said the Bank would not hike rates until unemployment fell to 7 per cent or below.
Last month, jobless figures revealed unemployment stood at its lowest level in almost five years at 7.1 per cent-moving closer to the 7 per cent target.
The Bank is expected to give some clues on forward guidance next Wednesday when it releases its quarterly economic forecast followed by a press conference.
Speaking in Davos, Carney warned that the recovery had "some way to run" before a hike in rates from the current level of 0.5 per cent could be considered.
Howard Archer of IHS Global Insight said: "The February MPC meeting was always going to be essentially a holding operation before the Bank of England unveils some modifications to its forward guidance policy.
"However the Bank of England fine tunes its forward guidance, we believe the odds still strongly favour the Bank of England holding off from an interest rate hike in 2014."
Join our new commenting forum
Join thought-provoking conversations, follow other Independent readers and see their replies