Wage squeeze to return in 2017 due to Brexit vote according to Bank of England forecasts
Inflation is projected to outstrip wages over the calendar year, spelling negative real wage growth for the first time since 2013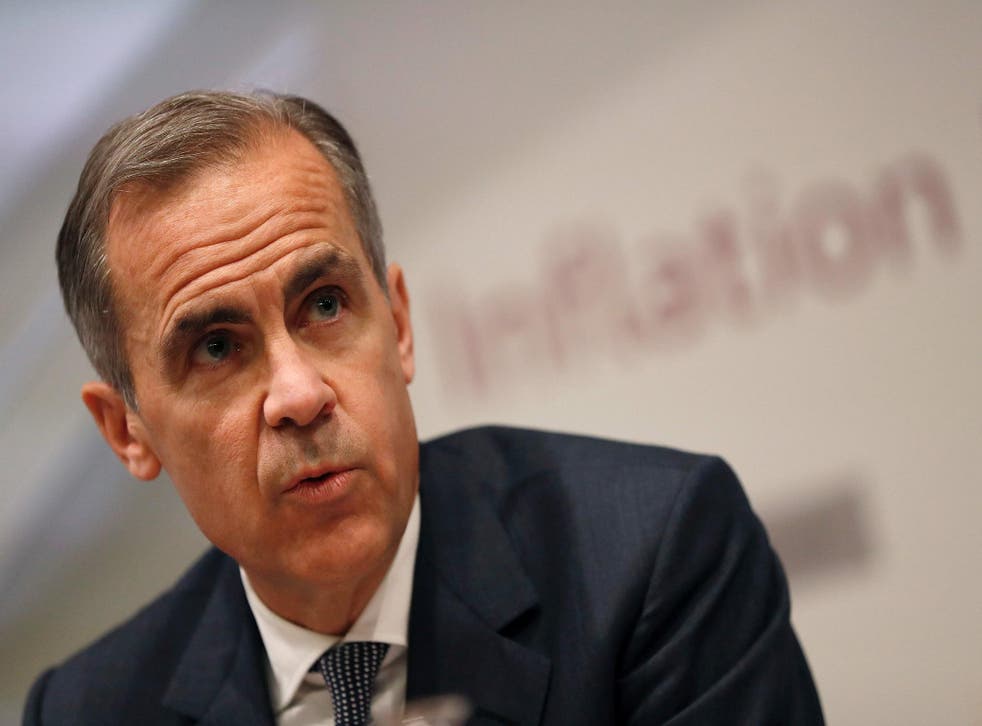 Wages, after adjusting for expected inflation, will fall over 2017, which would make this the first calendar year of negative growth in four years, according to revised projections from the Bank of England.
In its latest Inflation Report forecasts the central bank projects average weekly earnings to rise by just 2 per cent in 2017, a significant downgrade from the 3 per cent it expected in February.
At the same time, the Bank has revised up its inflation projections for 2017 from 2.7 per cent to 2.8 per cent.
That means that inflation will outstrip wages, spelling negative real wage growth - the first time this has occurred since 2013, when prices rose 2 per cent and wages just 1.5 per cent.
Negative real wage growth returns in 2017
The Resolution Foundation think tank estimates that, if the Bank's projections are borne out, average pay will be £320 lower this year than was previously thought, and £915 lower than it forecast in its pre-Brexit vote May 2016 report.
"The pay squeeze we're currently experiencing is set to continue throughout the year, resulting in a renewed phase of living standards stagnation over the coming years," said Matt Whittaker, chief economist of Resolution.
On a monthly basis, real wages in the UK are already zero.
However, the Bank thinks wages will pick up to 3.5 per cent in 2018, an upgrade from February's 3.24 per cent forecast. It also thinks they will rise by 3.75 per cent in 2019, outstripping inflation in both years as the slack in the economy is used up.
The spike in inflation reflects the slump in sterling since last year's Brexit vote.
And at his press conference the Bank's Governor Mark Carney said some of the weakness in wages could be due to firms' uncertainty about the future trade outlook outside the European Union, causing them to offer "more modest pay settlements".
But Mr Carney also stressed Brexit was not the only factor.
"Is the squeeze in real incomes all because of Brexit? The short answer is no because wage growth has been weak for several years."
The Bank now thinks the UK has a lower equilibrium unemployment rate of around 4.5 per cent, which is helping to keep a lid on wage growth. Productivity has been largely flat since 2008, which again limits pay rises.
Wage growth has been below pre-financial crisis trends for years. Between 1998 and 2007 average wages grew by 4.25 per cent a year on average.
The Bank's latest wage and inflation forecasts for 2017 are worse than those of the Office for Budget Responsibility at the the time of the March Budget.
At that point, the OBR projected 2.6 per cent growth in average earnings this year and 2.4 per cent inflation.
That implied that over the decade to 2020 real wages would suffer their worst period since the Napoleonic wars, the Resolution Foundation calculated at the time.
Join our new commenting forum
Join thought-provoking conversations, follow other Independent readers and see their replies